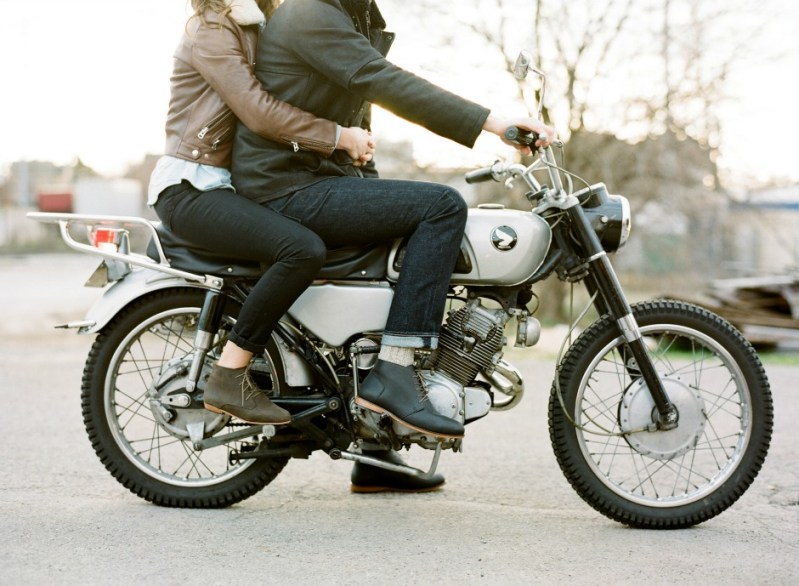 During a visit to Trujillo, Peru in 2010, Nisolo CEO Patrick Woodyard found inspiration for his shoe company: a local resident, Willan, expertly handcrafting leather shoes. "The quality was amazing. Willan had an incredible talent but struggled to provide for his family," Woodyard recalls. "He lacked access to capital and other things necessary to be successful." To help Willan and other shoemakers in Peru, Woodyard launched Nisolo in October 2011 with co-founders Zoe Cleary and Nick Meyer.
The Nisolo team frequently hosts events to tell the stories of their shoemakers. "Willan's story is the same of many artisans and entrepreneurs in the developing world," Woodyard says. "A potential exists there that hasn't been tapped into at all." Nisolo products can be purchased online and in retail stores nationwide, and at its soon-to-open store in Nashville, Tennessee. Woodyard recently spoke to The Manual about the vision behind Nisolo and its future goals.
Tell us more about Trujillo, and the current working and living conditions there.
After a lot of research, I found out that Trujilla was historically known for shoe production. There are about 30,000 shoemakers spread throughout the city. But the shoemaking industry has one of the highest unemployment rates. There's a lot of poverty due to Peru importing products and mass production shifting more toward a cheaper version of shoe making. So Nisolo's big focus was job creation and income generation, both engines for change in someone's life.
How has Nisolo affected the artisans in Peru so far?
Our impact in Peru has been amazing to watch. The average income of each artisan has increased about 400% since first working with Nisolo. We started out with a two to 12 artisans, now there are about 30 divided up into three different shops owned by Willan, Roxana and her brother, and Juan. When I first visited Willan's shop, it was just him and another person. Now there are 10. We're not affecting thousands but we've provided jobs for 30 people and that number is growing quickly. And with the increased income, the artisans have been able to improve their living conditions. The dirt floor in Willan's house is now concrete and he's adding another floor to his house. Access to education has also changed. Juan's oldest child is the first person in the history of his family to go to college.
Sounds like great progress. What else are you doing to make sure it keeps growing?
People think income generation is the cure-all and everything is fixed when someone has money. But when someone spends their whole life in survival mode and only tries to get through the day, the concept of saving money is nonexistent. So we want to set up a savings program and financial management classes for some of our artisans to help them be responsible with the money that's being earned.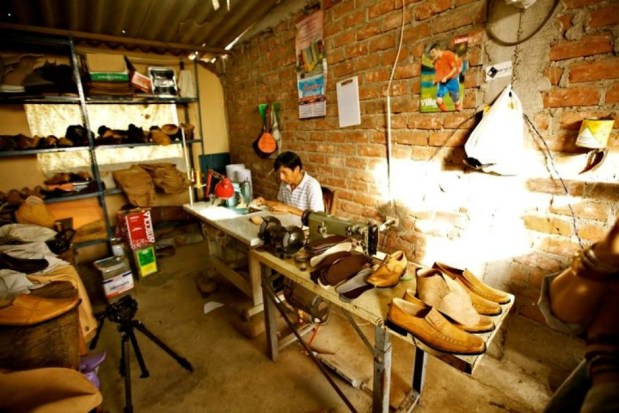 I see that Nisolo offers an internship program. Who's involved?
We found there were a lot of people who wanted hands-on experience with a company like us. So we started an internship program in the U.S. and we'll start one in Peru this July. Most of our interns have been recent college graduates with skillsets ranging in photography, graphic design, inventory management, and public relations. Our interns in Peru will mostly do research on how we can help more.
Have you seen a change in the industry's stance on ethically produced goods?
Absolutely. There are companies out there that make great products and also have a profound social impact. Even big fashion companies are looking into ethical practices from a production standpoint. There are 250 million people in the supply chain of the footwear and apparel industry. So we like to ask, "What would happen if consumers demand that every single person produce goods in an ethical way and also made a fair wage?" We want to push for a cultural change with our brand and get consumers behind what we're doing to help people in the supply chain now and create opportunities for a whole lot more in the long run.
On that note, what's in store for Nisolo's future?
I think we have the opportunity to become a world-class retail brand. Our shoes can compete with any shoes out there in terms of quality, craftsmanship and price. And our story is one that people cling to. We also want to expand to other countries where people face the same obstacles as our shoemakers–but it'll be at least a year or two before we begin. It' a very slow and difficult process but also fun and fulfilling.
Is there anything else you'd like people to know about Nisolo?
When people ask, "How are you making this happen?" We say we could not do this without the help of others. We're not alone. And actually, Nisolo means "not alone" in Spanish. We want U.S. consumers to remember that they have an effect–sometimes negative, sometimes positive–somewhere else in the world. Being aware of that is so important. We also want our artisans, and the millions of people like them around the world, to know they're not alone. Bridging the gap between those two worlds is what we stand for, and we're thankful for those who want to help and hear our story.