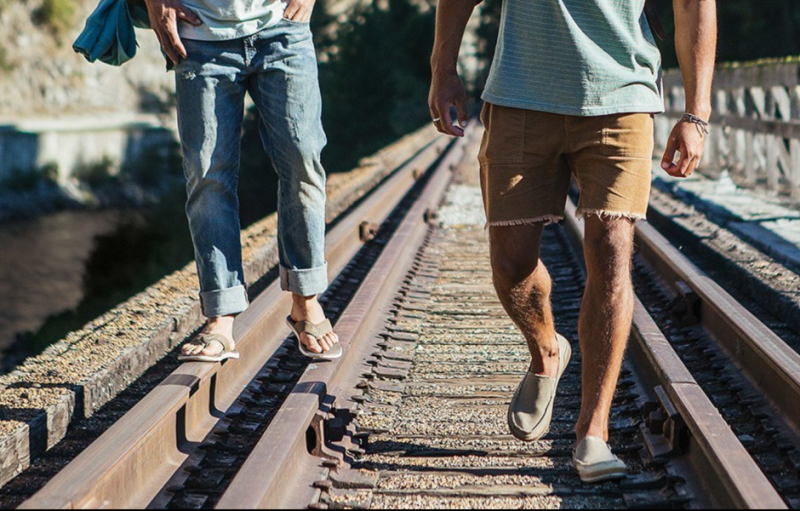 Here at The Manual, we encourage our readers to go a step above average. When it comes to where you travel, how you behave, and what you buy, aiming a little higher can make you happier and the world a better place. With summer coming fast, we urge you to go somewhere spectacular, smile a little brighter, and if you need a pair of flip flops, treat yourself to a pair of OluKais.
We concede that flip-flops aren't exactly the most crucial part of a man's wardrobe. On the way to the beach, you might mindlessly snatch a pair of cheap styrofoam planks off the rack at Walmart. If you're going to own a pair of flip-flops, we think you might as well get a pair that's a cut above average. OluKai holds themselves to a higher standard. To give you an idea, they say their design philosophy is inspired by "the feeling of bare feet in wet sand." Only, you know, without sand getting absolutely everywhere, we assume.
Related: Kick Back with Our Favorite Flip-Flops for Summer
One reason OluKai is so special is because they've been designated as a B Corporation. There are only about 1,700 companies in the world with this designation, which is only granted to companies that satisfy lofty standards in social and environmental responsibility. OluKai just happens to be engaged in a number of initiatives that give back to the native Hawaiian community, they hold their suppliers to high environmental standards, they treat their workers very well, and they never shun an opportunity to conserve resources.
OluKai's B Corp designation is just an official recognition of their "Aloha" philosophy. Aloha means a lot more than just "hello" and "goodbye;" it's a much more complex concept that describes the joyful life energy shared between people. OluKai imbues everything they do with Aloha spirit, which they then share with the world via their exquisite footwear.
As environmentally friendly as OluKai is, they wouldn't be very successful if they didn't also make outstanding products. Fortunately, they do. They exclusively hit up Gold-Certified tanneries for their high-quality leather, which they meticulously craft into handsome, long-lasting, anatomically friendly footwear. Whether you're looking for flip flops, boots, or just a pair of walking-around shoes, OluKai can put a little more Aloha in your step.

Editors' Recommendations