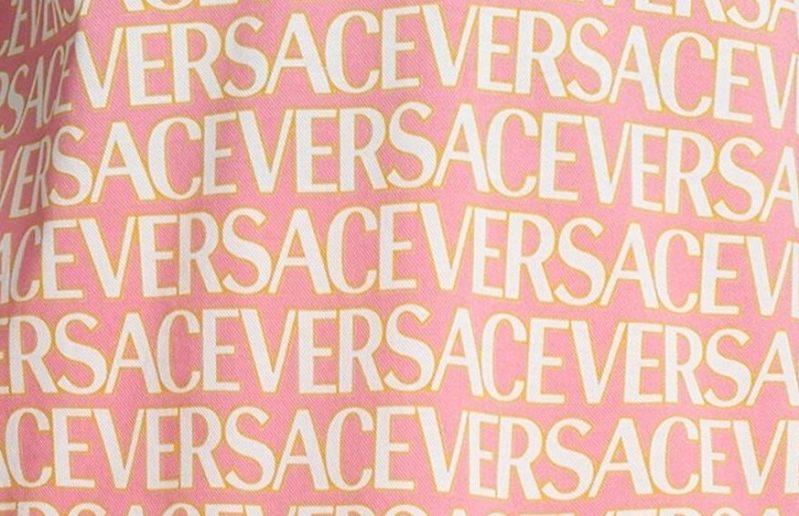 When we think of fall deals, we think of the later half of fall, after Thanksgiving. This is especially so, out of all of the great clothing brands for men, for luxury brands. They can set the trend, so to speak, and don't need to sneak in early deals to get people excited about their stuff. However, our intuitions are often wrong and such is the case with Versace goods. Right now, Saks Fifth Avenue's entire Versace collection is on sale, with most items up to 30% off and some exceeding that amount by even more. We aren't sure when this will end, or when individual items from the sale will disappear, so we do recommend shopping this sale now. The best way to do so is by tapping the button below but if you are lacking on time, we'll point out the highlights in the rest of the article.
Why you should shop this Versace sale
To be clear, this deal on Versace merchandise includes just about everything. You'll see pants, shirts, jackets, and shoes, for sure. But you'll also find the brand's bizarre throughout the mix, as well as loincloth underwear, belts, wallets, and more. The only thing you won't find (at least not yet) is Versace cologne, but if there is anything from the brand that you desire, be sure to check out the full sale.
Throughout the sale, bold looks take center stage. Items such as the (pictured above) are everywhere. It has nearly $500 slashed off its final price for the sale, and other items follow suit easily.
Some of the largest savings, including the ones that break the 30% level that dominates the sale, make Versace affordable to everyone. The somewhat ironically themed has dropped from $175 to $54, bringing Versace to the masses and giving you a savings of $121 if you decide to purchase it.
To shop these and other big Versace deals, be sure to tap the button below. There really is a bit of everything (except cologne) being represented here. However, we don't know how long these deals will last. The name "Fall Sale" suggests a lengthy affair, but items sell out quickly and featured deals rotate. As always, if you see a deal you like, the best time to buy is now.
Editors' Recommendations