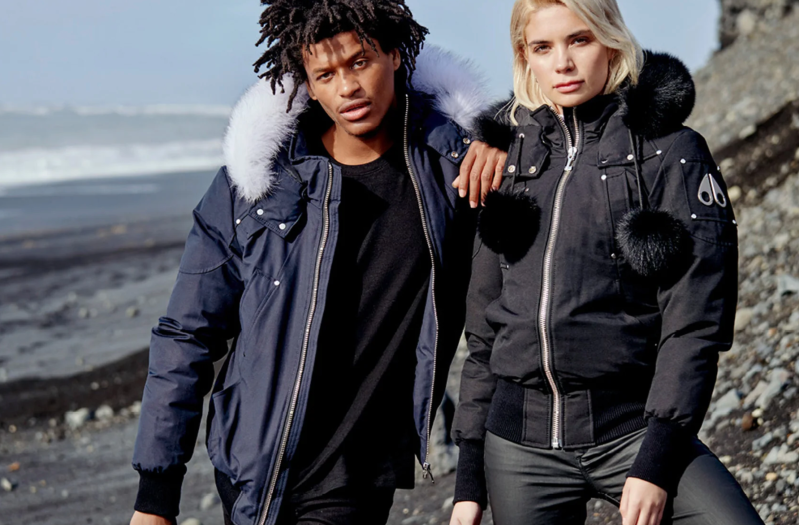 The best time to get prepared for tomorrow is today. That is doubly true when things are on sale. That's why we think you should check out the early Black Friday deals available, now, on Moose Knuckles clothing and hats. We've been following the brand for nearly a decade, starting with when the Canadian-based Moose Knuckles entered the US markets some eight years ago. At the time, as now, we saw their brand's clothing had "universal appeal" and were hopeful they'd stick around for the long run. Now, you can get dozens of their finest, modern fits at a discount price by simply tapping the button below. Keep reading to see some of our favorite offers in the deal.
Why you should shop Moose Knuckles deals
Currently, the sale has over 70 items with knocked down prices. That's a bit hard to parse, so here is a quick guide to what you should look out for depending on who you are.
I live in a cold place. You should check out the ($636, was $795). The exceptionally puffy jacket has an imposingly warm appearance and its back has a stitched Moose Knucles logo.
My lower body gets cold, too. If you aren't the type to follow the Florida-fashionable jacket-shorts-sandals combo, the ($260, was $325) are for you. They're warm pants that are fashionable enough to be worn outdoors.
I crave Moose Knuckles. Oftentimes, a logo on a piece of clothing can make us feel too class conscious or even like a walking advert. The Moose Knuckles logo is legitimately cool, though, featuring what appears to be brass knuckles for a moose. Both their and show it off beautifully.
I'm silly and have an iPhone. This delightful is playful, silly, and has to be seen to be believed. Even if it isn't compatible with your phone, it'll make you fall in love with the brand.
To get any of these highlighted deals, or the 70ish other items on sale, just tap the button below. There's a wide variety of items, with most up to 30% off and some getting even great discounts. While we aren't sure of exact dates, fall is a long season, so we expect this sale to continue for quite awhile. What we're less sure of is how long individual items will remain on sale as inventory fluctuates. In other words, if you see something you like, go ahead and get it now.
Editors' Recommendations