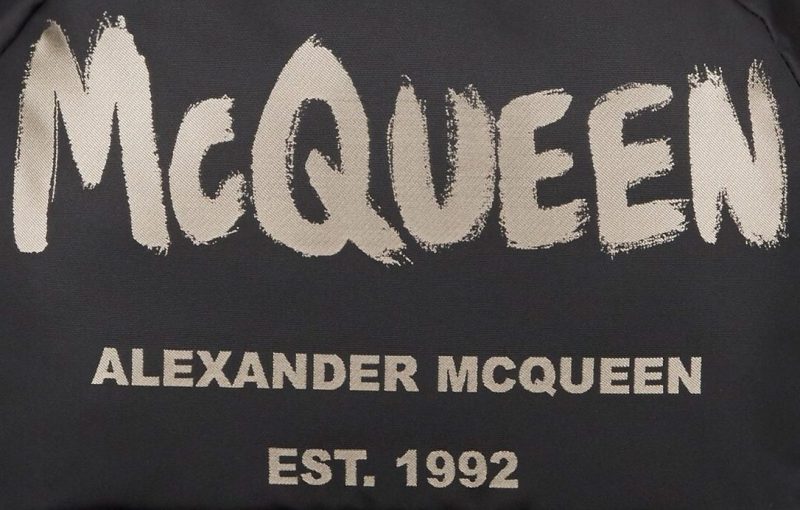 With fall here, you may be tempted to wait for the after Thanksgiving deals holidays to shop. That isn't necessary, however, as deals are still popping up before the big day. For example, Saks Fifth Avenue is having their Fall Sale right now. This sale includes all of the items in their Alexander McQueen collection, which you can find by tapping the button below. Everything is discounted, with most items going up to 30% off and a few exceeding even that by quite a lot. Check out the entire lot by, again, tapping the button below or keeping reading for our take.
Why you should shop Alexander McQueen deals
The first thing to know about the Alexander McQueen selection that we've found today is that it is somewhat macabre. While there are graphic tees, sweatshirts, and socks throughout the collection that display skulls, they almost pale in comparison to the logo. Its "McQueen" is often displayed in a thick, painted-on typeface with splatters of (hopefully not blood) ink populating the edges. It all feels heavily inspired by the posters from the great horror movies of the past.
To see this effect in its most astonishing and bold flavor, check out this with the writing taking a prominent part of the design. These bring out the horror flavor too, though subtly, as the logo is displayed in a bloody red alongside the thick bands.
If writing is too subtle, you can go for more direct imagery. However, Alexander McQueen's lineup seems to specialize in making the macabre beautiful. The aforementioned displays a golden, joyous skeleton. Similarly, the displays the outlines of a realistic skull and even bothers to refine and tame the logo.
All of this is to say that there is a lot going on within this fall sale's Alexander McQueen collection. Despite what we just covered, there are some relatively tame, but nonetheless cool, looks on display as well. And it's all on sale, with the vast majority of items reaching up to about 30% off and a few peaking over that mark. Just tap the button below to find something that suits your style and personality.
Editors' Recommendations