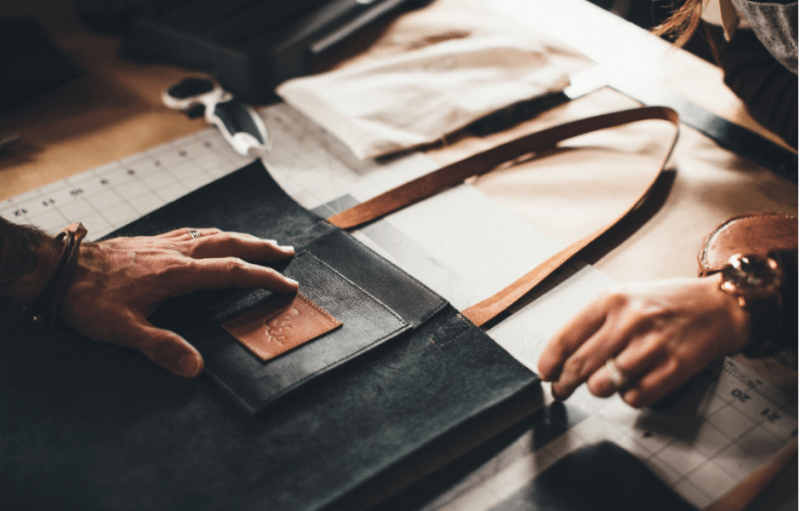 Detroit has turned into the DIY capital of the United States, with tons of amazing labels and concepts coming up out of the Motor City thanks to its low startup costs and creative spirit. Shane and Melissa Douglas felt inspired after seeing firsthand how leather goods are created. They saw the passion behind the instructor as he showed the painstaking process to make various leather goods, that it only furthered their interest.
According to their website, "They founded Douglas & Co. Detroit to be a lifestyle brand that celebrates the unique characteristics of individuals. Inspired by the diversity of people, the brand offers a limited run of products within a series, less than 20-50. The commitment to small production results in a creative work environment that treasures each product as it is made. It also instills in each product a rarity that increases its value, a value that the customer will prize for years to come. A certificate is included with each creation, noting the number of products in its run, as a reminder to its uniqueness."
Each piece created by Douglas & Co.  is crafted from start to finish in Detroit. The line offers everything from giant tote bags that can fit anything and everything to desk mats, a comb sheath, wallets, travel candles, belts, journals, and even leather conditioner so you can keep your items in top shape.
So next time you're in the market for a leather good made with love and care, pay a visit to Douglas & Co., where you'll find things for yourself and for the people in your life.

For more information, visit douglasandcodetroit.com.
Editors' Recommendations