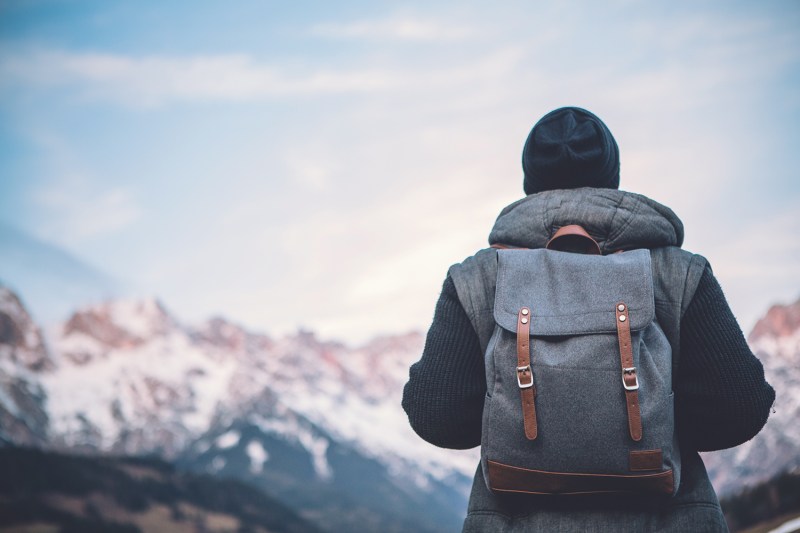 That time of year is upon us to stock on cheap tent deals and Black Friday backpacks. There's no time like the present to gear up for your future outdoor backpacking adventure or road trip.
The best backpack deals are sure to offer up something for everyone when it comes to huge savings on the best gear around, whether you want a more technical, travel, or hiking backpack, or a more fashion-forward backpack for quick city jaunts. If you're looking for a technical backpack that offers better mobility and performance, a travel backpack for storage and convenience, a hiking backpack for a weekend adventure, or a ski backpack for the winter, there are a ton of options to choose from.
Black Friday is a perfect place to start your search and score a deal. The best part is, retailers are offering standout deals on backpacks for men across the board, so it never hurts to be prepared. That's why we're here, after all: To give you the full rundown on the best Black Friday backpack deals.
Today's Best Black Friday Backpack Deals
Targus Black Octave Backpack for 15.6" Laptops —

Nike Academy Team Unisex Black White Backpack —

Gregory Anode 30 Pack —

TUMI Alpha Bravo Nathan Leather Laptop Backpack and 15-Inch Computer Bag —
Targus Black Octave Backpack for 15.6" Laptops — $10, was $35
Why Buy:
Paddled laptop pocket accommodates 15.6″ laptops or smaller.
Secondary compartment provides built-in work station. Additional compartments offer two mesh water bottle holders and front stash pocket.
Padded shoulder straps and back panel offers comfort while carrying. Easy access cable pass-through hole makes working on-the-go convenient.
Reflective accents for increased visibility and comfortable carry handle makes for easy lifting.
Limited lifetime warranty.
Pack your gear in Targus' 15.6-inch Octave Backpack. Sturdy enough to stand up to everyday use, but lightweight by design, it'll keep your tech protected inside the padded laptop pocket.
Targus has also incorporated plenty of space to accommodate your on-the-go essentials like a charger, notebook, pens, water bottles, and more. Once this pack is on your shoulders, a padded back panel and contoured shoulder straps make it comfortable for the commute.
There's a limited supply and limited time to get this ultra-cheap laptop carrier, however. Marked down from $35 to $10, the Targus black Octave backpack is sure to sell out soon, so get yours while supplies last.
Nike Academy Team Black White Backpack — $39, was $50
Why Buy:
Sleek look accented by a white Nike swoosh is sure to have heads turning.
A top locker loop allows for easy storage and adjustable, padded shoulder straps makes it easy to tote.
A dual zip-around closure gives access from all angles.
A wet/dry compartment at the front keeps consumables separate. Two mesh pockets at front and sides offer extra, accessible storage. And a back pocket offers a place for your phone or keys.
The Nike Academy Team Backpack is designed for durability and built to hold everything you need to pack. Strap this baby on your back and not only will you be set for the office or the field, you'll cruising in Nike style.
A variety of designated pockets help keep you organized — mesh side pockets to hold in extras, a wet/dry front to carry food and liquids, and a back pocket that'll keep your valuables safe. Stuff this sack full inside a roomy dual zip main compartment that's made for hauling all your gear from the gym, to the field, and beyond. Padded straps will set you up for comfortably carrying your gear. Don't worry if you need to set it down for a second as a water-resistant base will keep things dry.
At just $39, the Nike Academy Team backpack is sure to be a hot seller, so make sure to beat the competition in swooping one up because this deal will be gone before you know it.
Gregory Anode 30 Pack — $70, was $110

Why Buy:
Dedicated zippered, padded 15-inch laptop compartment with floating construction offers impact protection.
Front stretch-mesh pockets handle gear overflow and organization with a secure buckle closure.
Dual-density padded foam back panel with breathable air-mesh and a removable webbing hip belt offers a comfy carry.
Front light loop (light not included) and reflective webbing add visibility in low light.
If you've shopped Gregory before, you already know: The Salt Lake City-based manufacturer makes a multi-faceted pack perfect for the office and for the trail. Put all you need for an afternoon expedition in the spacious main compartment of the Gregory Anode 30 pack, and pack your laptop and other accessories safely in custom pockets. Front and dual side stretch-mesh pockets offer quick storage for water bottles and quick snacks.
A top-zippered pocket with soft-touch liner protects your valuables and a front-zippered compartment features a deluxe organization panel that includes a zippered security pocket. Padded, air-mesh shoulder straps, a removable webbing hip belt, a one-handed sternum strap buckle, and padded foam back panel with breathable air-mesh is easy on the back while you're on the go. A padded, tubular webbing haul handle and custom comfort-grip molded zipper pulls allow quick access when you need it.
The Gregory only goes on sale when in short supply and for holidays like Black Friday. A $40 discount off its $110 sticker price means a heck of a deal at $70. Get yours now before these packs are long gone.
Tumi Alpha Bravo Nathan Leather Laptop Backpack and 15-Inch Computer Bag — $339, was $42
Why Buy:
Tumi offer "Best In Class Functionality" with this versatile, modern backpack featuring numerous organizer pockets, a dedicated padded 15-inch laptop compartment, a padded tablet pocket, and zipper expansion for extra room when needed.
Additional features include two side-zip pockets (one with water-resistant lining), a quick access back pocket with a hidden magnetic snap, and webbing top-carry handles.
Inspired by military gear, this rugged yet refined pack focuses on functionality and versatility in a casual, minimalist style.
An Add-A-Bag sleeve give you the option to easily carry items at the same time with one hand.
The bag comes with Tumi Tracer — an exclusive complimentary program to help find lost or stolen items
Modern and versatile, the Tumi Alpha Bravo backpack is designed from military predecessors making it a durable, ideal carryall. Alpha Bravo brings you rugged yet refined pieces that will take you from the office to the outdoors.
Whether for daily commutes to work or school, or for travels further afield, there's plenty of room to find in a Tumi pack. Zipper expansion allows for extra room when needed, and a multitude of organizational pockets give space for everything from your laptop to your phone. With an Alpha Bravo pack, you're assured that you can pack it all in and carry it in comfort.
If you're looking to pack it all in for one of the best that money can by, you're in luck because the Tumi Alpha Bravo is an unreal $86 off, down from $425 to just $339. Get yours now before the next guy marches off with your deal.
Editors' Recommendations