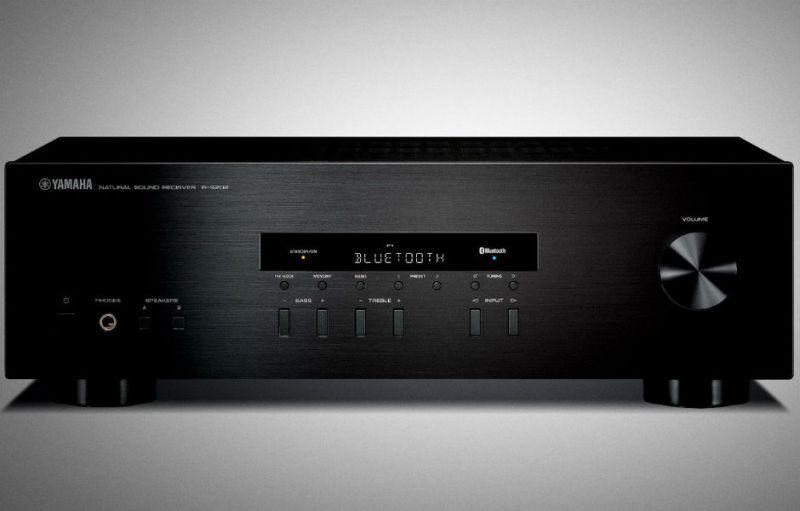 We spend a lot of time reviewing the latest and greatest A/V receivers with high channel counts and endless features, but sometimes that can be overkill. For those who wanted to listen to music on something better than a boombox or small speaker, the Yamaha R-S201 was the perfect blend of low price and great sound. Now, it's getting an upgrade that makes it even better.
Today the company announced the R-S202 receiver, which is a simple update of last year's hit model in many ways, but sports one feature that is starting to become essential to many customers: Bluetooth connectivity. For some this might be a small feature, but if the majority of your music listening is done via Spotify or another streaming service, it's a key addition.
Related: Let Shure's SHA900 portable receiver take you to church
"The R-S202 is designed to offer a rich and full Hi-Fi audio experience and adds Bluetooth connectivity for both the streaming music lover and the consumer looking to get serious about Hi-Fi," Yamaha Corporation of America A/V general manager Bob Goedken said. "This is the perfect match for anyone buying an entry-level Hi-Fi system. Just add a pair of Yamaha NS-6490 bookshelf speakers, a Yamaha YST-SW216 subwoofer and you can have an amazing sounding system for under $500."
Like the previous model, the R-S202 features two channels at 8 ohms and a claimed 100 watts per channel, with a frequency range of 40Hz to 20kHz. While this is only a stereo receiver, it does feature A and B speaker pairs that can be run in tandem for a basic multiroom setup.
With such a basic feature set, there is no need for complex controls, with simple bass, treble, volume, and input switching controls on the front of the receiver. For easy access, a headphone jack is included on the front panel as well. While this is an entry-level model, the brushed-metal front panel ensures it will fit in with any of the other products in Yamaha's Hi-Fi catalog.
The Yamaha R-S202 sells for $180 and is available starting today.
A version of this post first appeared on our "brother site" Digital Trends.
Editors' Recommendations