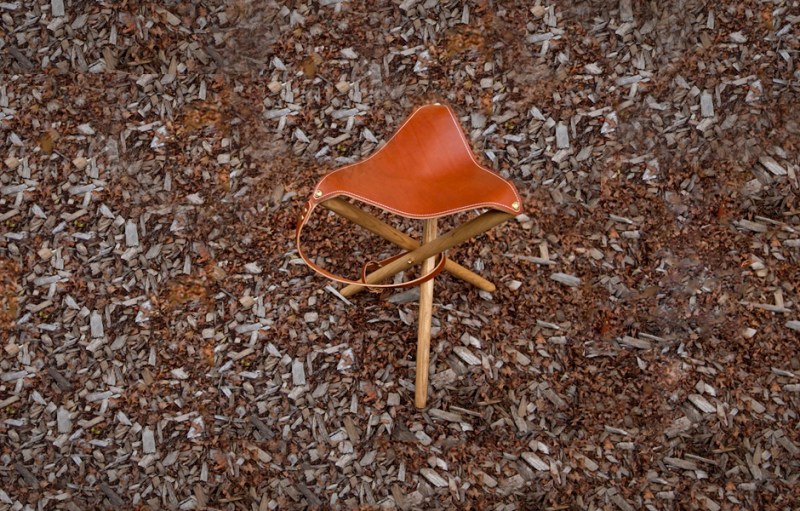 It has been brutal winter, but thankfully the season is over and spring is underway. Now that the calendar has turned to April, it's time to start getting outdoors again. For a lot of us at The Manual, that means planning hiking day trips and overnight camping journeys. And we have the perfect addition to any wilderness excursion you might undertake in the coming months: The Wood & Faulk Official Camp Stool.
Wood & Faulk is the design moniker of Matt Pierce a long-time, self-described, "builder, designer and tinkerer." Established in 2010 and based in Portland, Oregon, Pierce makes a variety of well-crafted products that range from leather dog leashes to half-pint jar sleeves, canvas carpenter bags and denim work aprons.
The Camp Stool is a tripod stool with ash hardwood legs and an English bridle leather saddle. It also features a leather loop for wall storage and a leather carrying strap that makes it easy for travel. (You can easily attach it to your camping pack.) At 14 inches wide, 14 inches deep and 20 inches tall, the stool is lightweight and small to haul.
The leather saddle currently comes in tan, chestnut (our personal favorite), brown and black. Even those of us in the best shape tend to get winded on that first long hike of the season. The Wood & Faulk Camp Stool is great for taking those much-needed breathers along your trail or for sitting around the campfire with friends and sipping on a little post-hike bourbon.
Just because you are in the great outdoors, doesn't mean that you can't carry a little comfort and style with you along the way. With Wood & Falk's Camp Stool, no matter where you travel, you'll always have a great seat. And, even if you're not climbing through the Catskills next weekend, the stool looks equally appealing in your loft as it does creekside.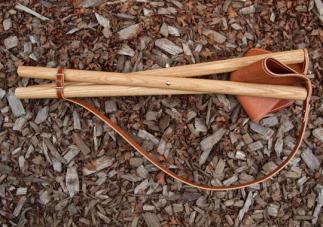 You can buy the stool via the Wood & Faulk website or in person at the Home of the Brave, a pop-up shop located in Greenpoint, Brooklyn.