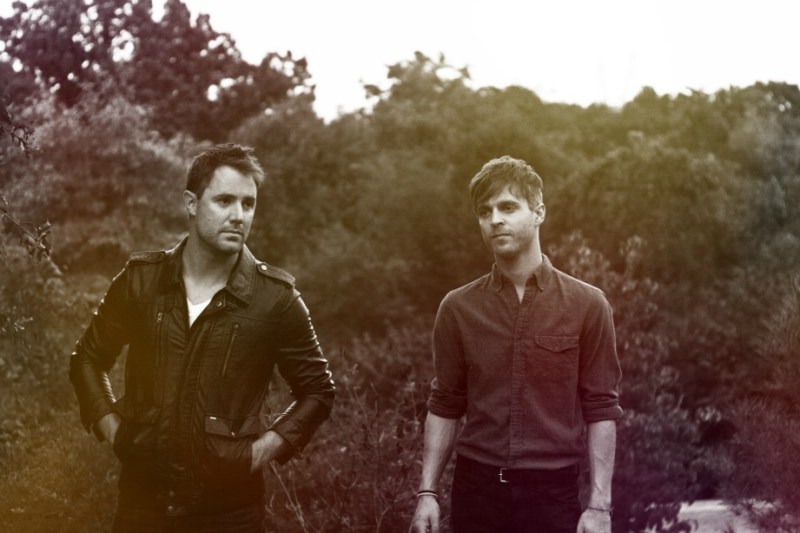 Wild Cub are Keegan DeWitt and Jeremy Bullock, two Nashville based musicians crafting longing electronic pop in the vein of early Beach House but with a certain dance floor swagger that the Baltimore based band lacks. Wild Cub formed in 2011 and released their first album, Youth, in August 2012. At times joyous and introspective, Youth is a rewarding listening experience from start to finish.
The Manual had a chance to talk with singer, songwriter and composer, DeWitt, to discuss the album, writing songs and future plans.
The Manual: What was it about playing with Jeremy that seemed like a natural or stimulating fit for you after your solo composition work?
There is a joke in the music world that every solo artist wishes they were in a band and that every person in a band wishes they were a solo artist. That being said, creating Wild Cub was more a choice of aesthetic. It allowed us to create a "world" for listeners to be part of, rather than an artist identity. Wild Cub allows us to really create a tone; so much of what we're striking at is memories, desires, etc. By using Wild Cub, we can have that be a fluid and consistent thing, from the artwork, to no one's names being listed on the album and so on.
TM: You did an interview with Paste in August where you explained a lot of your intent for the album Youth. In it, you said that even though the album was called Youth it wasn't so much about looking backward or being nostalgic for younger days, but more appreciating what you've learned and taking those lessons and that energy and placing it forward. Is that a fair assessment?
The record has two very specific threads. One, that as you're young, and beginning to try and understand the world, you are primed as a listener and you are alive to everything. In that your capacity to find very real sustenance from the small moments of the world are more robust than they'll ever be—spending entire nights laying on your back in a parking lot somewhere listening to a record. Those moments are things we sour to over time, mainly because the idea of romanticism or thinking romantically is considered unrefined or un-adult. I couldn't disagree more.
The extension of that is the second thread. How not to be soured. The figurative evolution of youth, how do you experience loss, rejection—the trials of young adulthood—without being soured by it? How do you work through the trials of realizing how big and dark and scary and unforgiving of a place the world can be when you are bouncing around in it alone, without becoming those things yourself, and especially before you meet the person you will eventually link with to counter it?
You are more than right though to say, it is definitely not about how much I wish I was sixteen and wasn't that fantastic!
TM: How does your composition process in Wild Cub work?
It's always a little different, but for the most part it contains these elements. Either Jeremy or I will throw something together in Logic and then begin experimenting with it, scrapbook style. Tossing parts on, pulling parts off, dragging and dropping sections. Certain sounds—a bass sound/part, a key part—will excite us. It's usually a sparse melodic element, then drums, and then we'll start tracking bass. So many of the changes are anchored in the bass, so that's usually when you know whether you have something or not.
Next, I sing blindly over the track. I'll do a couple takes and start to hunt out melodies, but letting it be as improvisational as possible. Usually, the best pieces of melodies and lyrics happen purely by improvising and letting it be as strange and free as possible.
Lastly, I'll set aside some days to wake up at 7:00 A.M., sit with coffee, read a lot, and flush out lyrics.
TM: What are the band's plans for this year?
We're in the studio now finishing up an EP for the late spring. I'm finishing the words as we speak. I'll be at Sundance this month for two films I scored (This is Martin Bonner and The Good Life) and Wild Cub may make it out there as well. We'll be on the West Coast for a tour in February, then SXSW for March and hopefully some festivals and more touring throughout the late spring.
Listen to "Drive" by Wild Cub below:
Editors' Recommendations