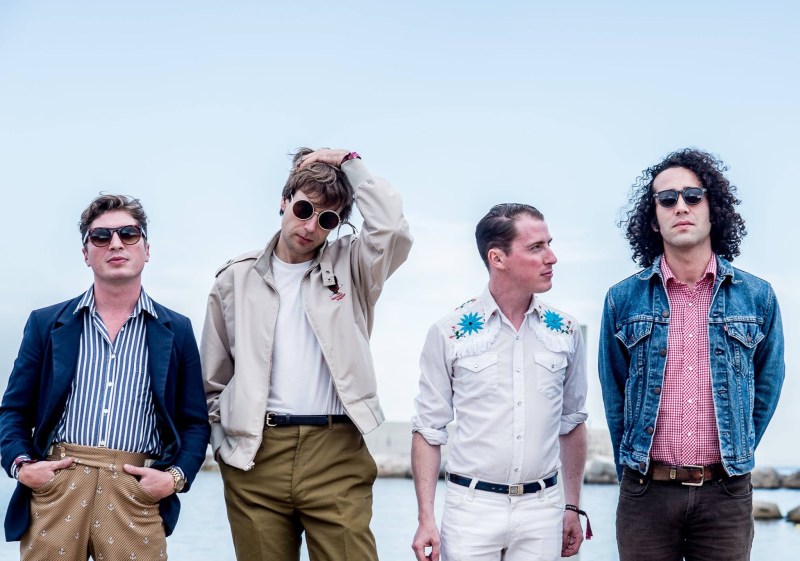 We return this week with Taste, the second album from Islands' pair of new records. Recorded during the summer of 2015, Taste comes out alongside its twin, Should I Remain Here At Sea?, on Friday May 13th through Manqué Music. Both records are still available for preorder through the band's wildly successful PledgeMusic campaign.
The records may share a release date, but like many sets of twins, they bear little resemblance to one another. Should I Remain Here At Sea? harks back both titularly and sonically to the band's debut, Return to the Sea, with its live off the floor recording process and more traditional indie-pop sound. Taste on the other hand, if it is to be compared to Islands' older fare at all, resembles the band's more recent work like Vapours and A Sleep & a Forgetting. Take, for example, the Taste's lead single, "Charm Offensive." As bandleader Nick Thorburn puts it, the song is "all sharp angles, smooth lines and mechanical melodies, but just underneath is a desire for the round edges, the soft corners, a loose swing, and some crude revelry." He adds, "I was trying to express that urge to find the good times, and let the bad ones go. To stop using songwriting as a pool to wallow in. To find the light, to sneak in, 'pull back the shades, see the darkness fade."
That contrast radiates throughout the album. Thorburn has long excelled at combining cheerful music with cynical and morbid lyrics, but Taste inverts the arrangement. Here, it is the instrumentation that feels icy and the lyrics that warm the songs. That is not to say the music on Taste is bright and optimistic. On the contrary, many of the record's songs express deep frustration and anxiety. The importance difference between the songs on Taste and those of other Islands' songs is that the former's frustration feels invested in the matter at hand.
Taste comes out May 13 via Manqué Music and is available for preorder on Amazon, iTunes, and through PledgeMusic.
Editors' Recommendations