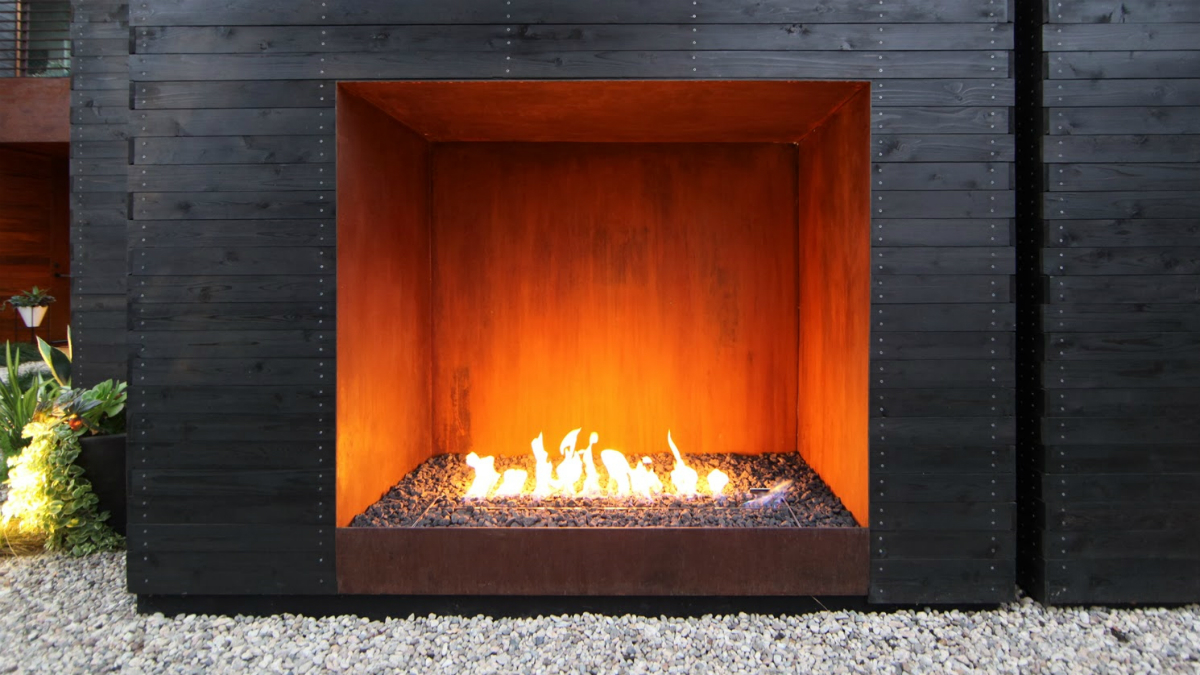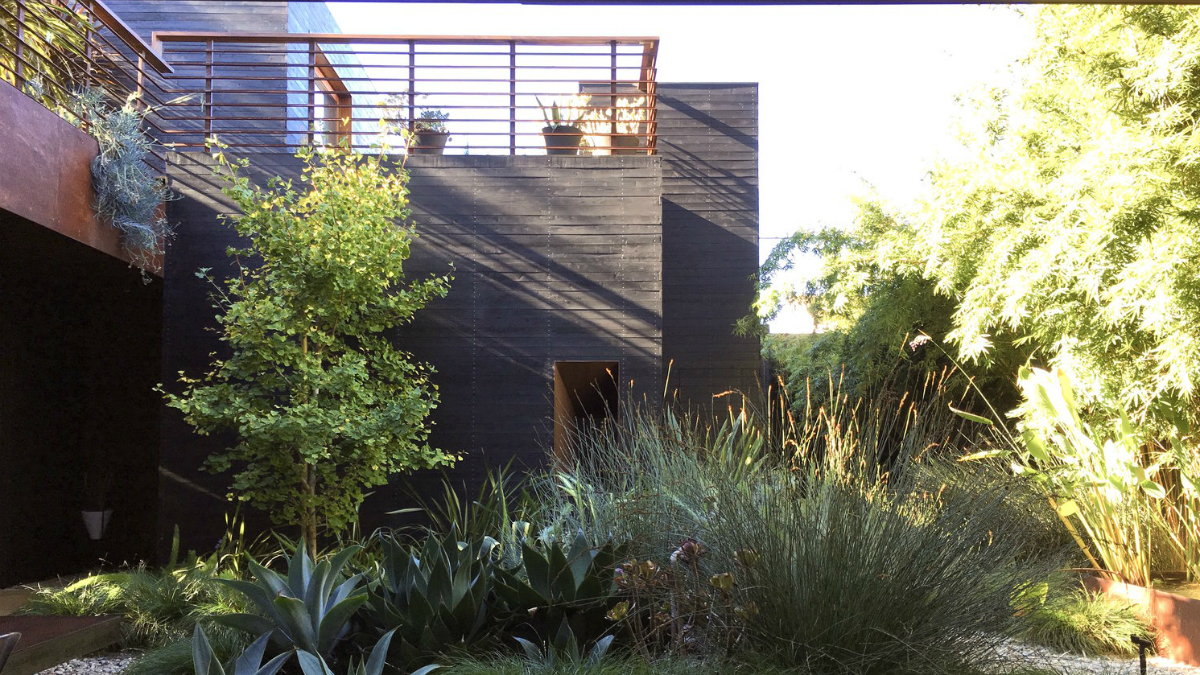 What happens when the site for your new home features beautiful, old-growth trees that you just can't bring yourself to cut down? You build your house around the trees, obviously. That's the case with Dwell Home Venice, a passion project for Boston-based architect Sebastian Mariscal.
When his Venice Beach clients approached him to create a contemporary bungalow on their tree-filled property, Sebastian was immediately inspired to preserve as many trees as possible. There were several goals in mind that were able to be achieved through leaving the trees in tact. First, Sebastian wanted to use the greenery as a way to hide the home from the street, creating a living fence for privacy.
The other goal was to develop a strong connection between the interior and exterior spaces. By building the home around the existing trees, several outdoor rooms were created while at the same time, mobile walls of glass allow for interior spaces to be opened up to the outside. Thus the connection to nature was born.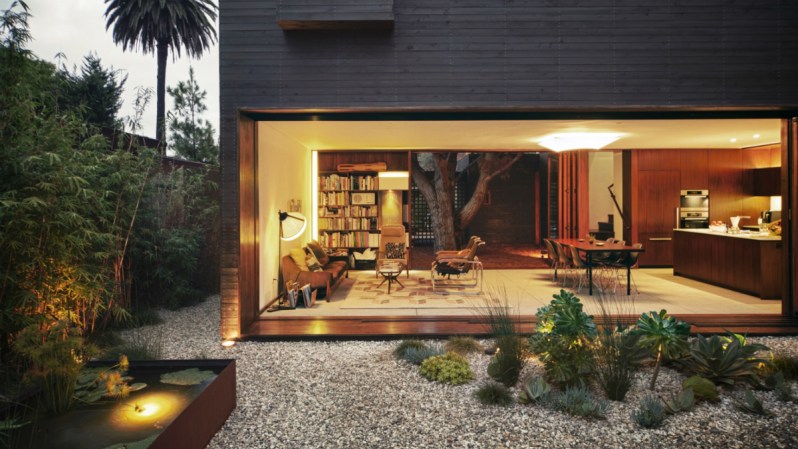 Several small courtyards were created, allowing a rare opportunity: every room in the home connects to an outdoor space. From patios to decks to rooftop gardens, there is a constant link to the outside throughout the home. One of the home owner's favorite spots has been the outdoor dining room which is protected from the elements by a second floor bridge above. An outdoor fireplace completes the warm, inviting space.
For the overall design of the home, a thoroughly modern style was used. While contemporary homes typically feature large, open floor plans with high ceilings, Sebastian was able to create the feeling of airiness in smaller, more intimate spaces thanks to the ability to open up walls to the outside.
Materials include trendy black stained siding on the exterior, keeping with the contemporary feel of the home. Inside, a bright white color palette for the walls and flooring is contrasted with warm mahogany wood accents. Spaces are outfitted with a combination of vintage pieces and simple-lined, mid-century modern-inspired furnishings, completing the contemporary aesthetic.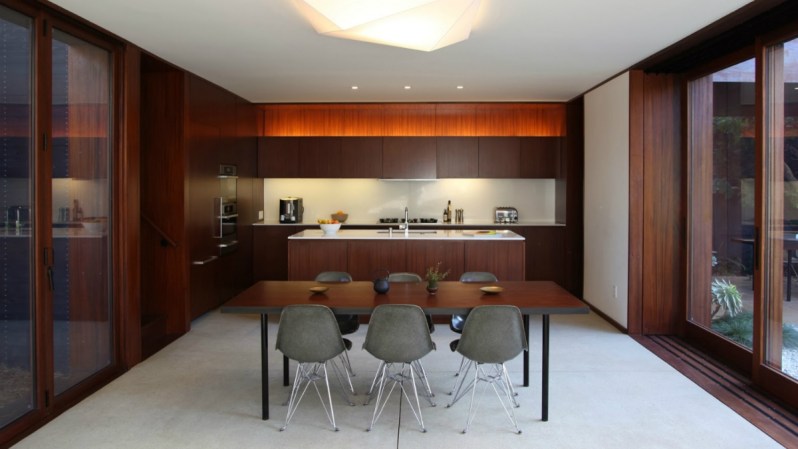 In the end, Sebastian achieved his goal of creating a modern bungalow retreat while preserving all of the trees that had originally inspired him.
If you'd prefer to have a house in the trees rather than among them, this vacation home in Sayulita, Mexico, might just be what you're looking for.
Editors' Recommendations