With the fast-paced lifestyle and high-priced housing market of today, it can be hard to simply live a comfortable life. You know, a Hakuna Matata type of life; one with no worries. For most Americans, a third to a half of their income is dedicated to keeping a roof over their heads. This makes it difficult to do anything aside from pay rent and bills. The tiny house social movement has ambitions to change that, while heightening other aspects of living along the way.
People from multiple flocks of life (which can be seen in Tiny (A Story About Living Small)) are transitioning from their 1,000 square-foot home or apartment to a tiny house. The typical American home is around 2,600 square-feet, compared to the typical small or tiny house, which is between 100 and 400 square-feet. They come in all shapes, sizes, and forms, but more importantly they enable easy, affordable living in a smaller, more efficient space.
For product designer, ski coach, and founder of North of Normal Design, Briggs Chapman, the idea of living small to keep costs down had been in his head for a long time. Rather than taking the easy route by buying an RV or trailer, Chapman, like many other tiny house dwellers, designed and built a tiny house of his own.
"As a designer I enjoy taking on projects and creating things by hand," said Chapman. "While a house is a huge undertaking it would be a great way to showcase my design as well as provide an efficient space to live. I closely followed the rise in popularity of tiny houses, keeping tabs on every house being blogged about or covered by the media, yet none of them were quite right. No other house met my needs so I began filling my entire sketchbook with ideas and concepts until I came up with the right idea."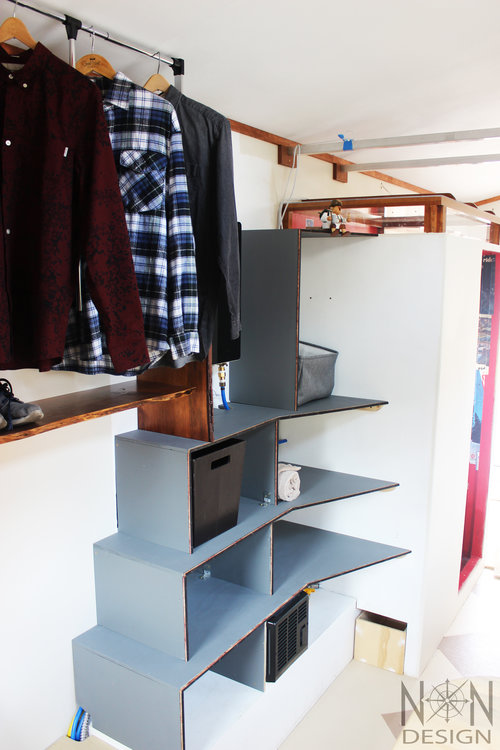 Tiny houses, technically classified as RV's, fall into a residential legal grey area, with some states being friendlier than others. In August, Peter and Shannon Johnson of Steilacoom, Washington were forced to move since their town code did not allow people to live permanently in an RV within the town's 2-square-mile area. They're just one couple out of many trying to sort out this grey area. However, a group of leaders of the tiny house movement recently met with the HUD (Housing and Urban Development) to propose legislation specifically for tiny houses–the results of which have yet to be determined.
Chapman, 24, recently moved to Bend, Oregon and has been living in his tiny house for a little over a month now. Aside from one small hiccup, the transition from old-fashioned housing to the ultimate humble abode has been successful so far. One of the many benefits of building your own tiny house is when something goes wrong you can fix it yourself.
"I have had one condensation issue caused by a week of heavy rain," said Chapman. "It is a different lifestyle, but one that I wholeheartedly embrace, especially after the year and a half preparation. The biggest change is that I don't forget things in other rooms anymore; I just forget them on the other side of my house."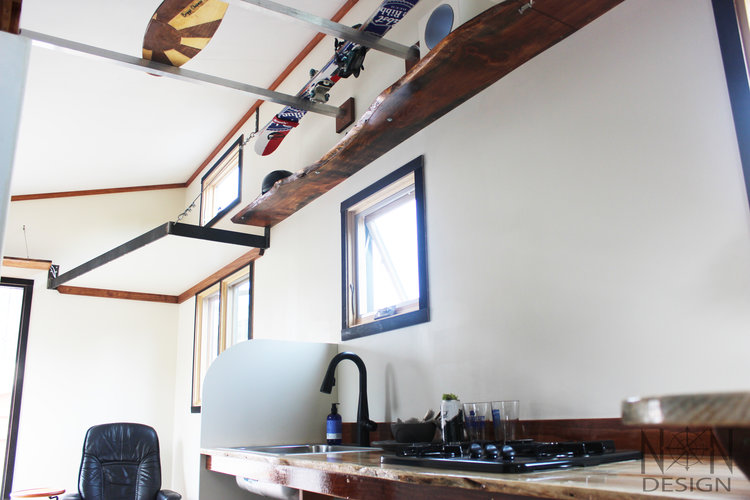 After nearly $20,000 spent and months of hard work, Chapman noted that the process was much harder and a lot more time consuming than he imagined it would be.
"I was naive to think that I alone could accomplish as much as a two people or more if I just worked harder," said Chapman. "By designing the entire project myself from the trailer framing, to the trim on the windows, I added an enormous amount of work to an already long process. There were moments of despair, a few punched walls and kicked tires, yet I never once thought about giving up."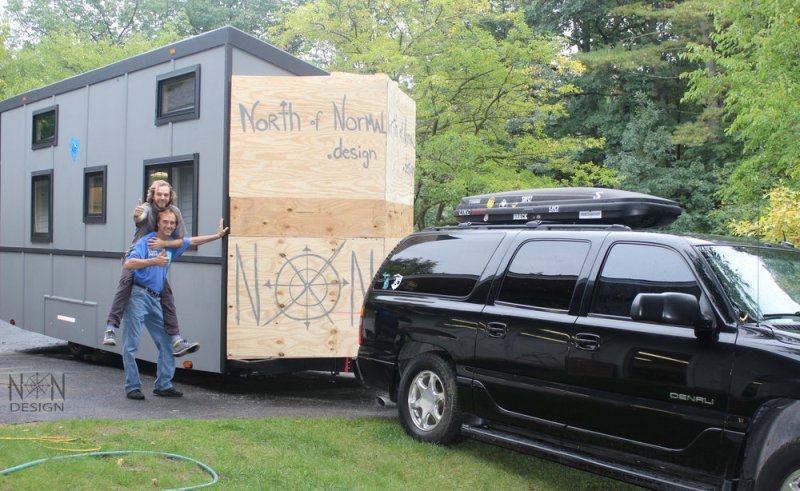 Accomplishing such a feat can really teach yourself something you didn't know before. Chapman says that he realized he is undoubtedly stubborn, but in the best way.
And building a tiny house for Chapman was, "An indescribable joy of accomplishment as well as a more primal satisfaction of creating my own dwelling. The freedom of knowing that I could move anywhere in North America at the drop of a hat isn't bad either."
North of Normal Design is now taking design, consulting and furniture jobs. Head over to the website to check out some stunning images of Chapman's work.
Editors' Recommendations