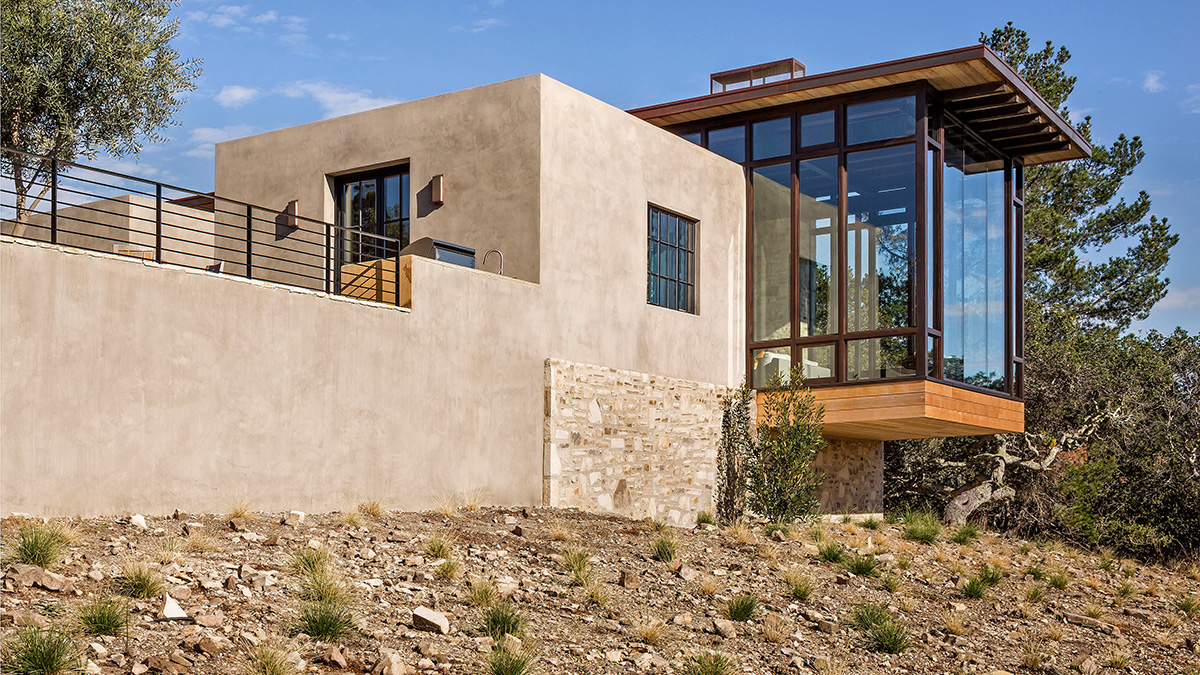 Few design influences could be further apart than Japanese and Mexican, and yet that's exactly what Tehama 1 House is — a desert lodge that uses traditional Japanese aesthetics combined with Mexican adobe style finishes. The result is a stunning and truly unique retreat in Carmel-by-the-Sea, California.
The brainchild of the folks over at Studio Schicketanz, Tehama 1 House was designed to be a neutral palette for the homeowner's collection of art and antique furnishings while providing them with a connection to the outdoors.
Throughout the home, the architects of Studio Schicketanz seamlessly blend the delicate geometry of Japanese style with the rough, cool finishes of traditional Mexican adobe abodes. At the front of the home is a set of concrete steps and a stone wall that leads to a steel and glass entryway. The roof extends to create a covered patio and provide protection from the desert sun. To the back of the home, the glass walls give way to concrete where privacy was needed for the bedroom and bathroom. The geometry of the steel framed walls and ceiling are repeated in the windows, creating a connection between the two distinct architectural styles.
Inside, the home maintains a neutral color palette, allowing the homeowner's artwork to pop against the beige concrete walls. The plastered adobe-inspired walls coordinate beautifully with the natural wood floors. In the center of the main living space, a large stone-covered fireplace adds a rustic masculine feel to the room. Decked out in contemporary seating, the family room becomes a luxurious spot to unwind after a day of desert adventures.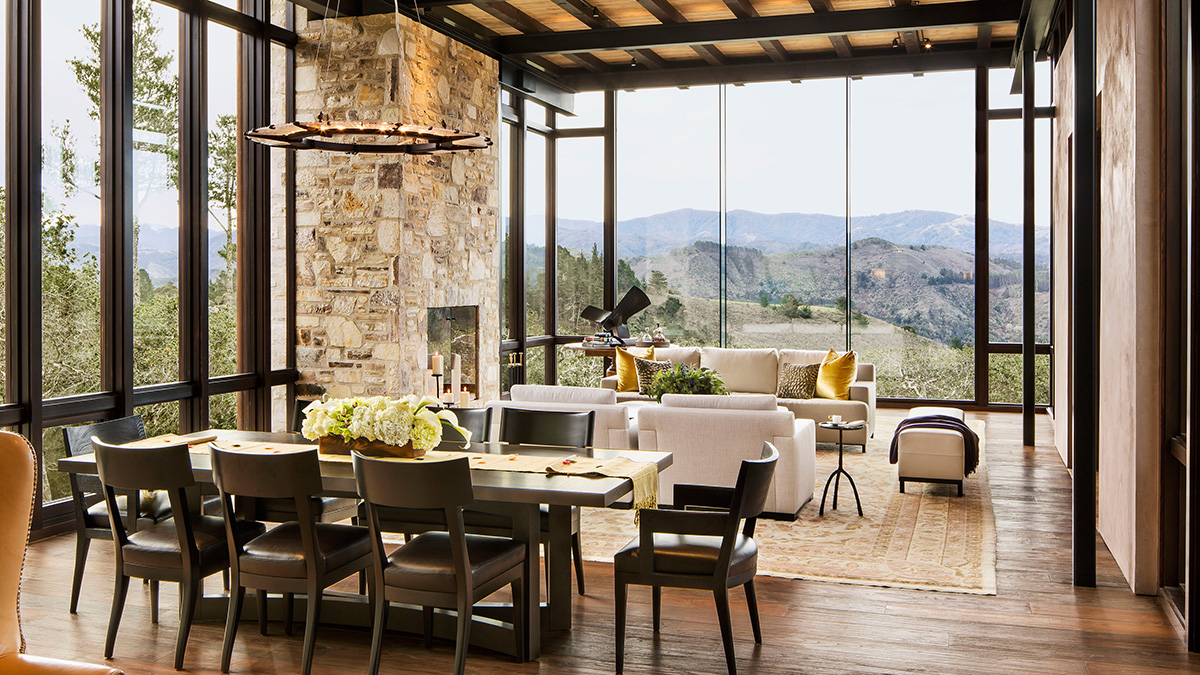 Nowhere else in the home is the combining of the two styles more impressive than in the kitchen. Exotic wood cabinets blend perfectly with the plaster walls and ceiling. The black stone countertop stands in stark contrast to the beige tones of the room but is balanced by the black framing of the french doors. Southwestern-patterned upholstery on the stools coordinates with the Japanese-style woven shade on the window. The room is warm and welcoming with a subtle masculine flair that would make anyone excited to whip up a gourmet meal.
In keeping with the desire to connect with nature, the entire home is built around a central courtyard. The walls of glass and french doors leading to the courtyard flood the home with natural light while providing stunning views of the desert and mountains beyond. The outdoor space features a sitting area and fireplace that makes for the ultimate summertime hangout spot.
Throughout the space, there is a constant contrast between style, materials, and finishes that on paper shouldn't work together but come together to create a truly incredible home.
Editors' Recommendations