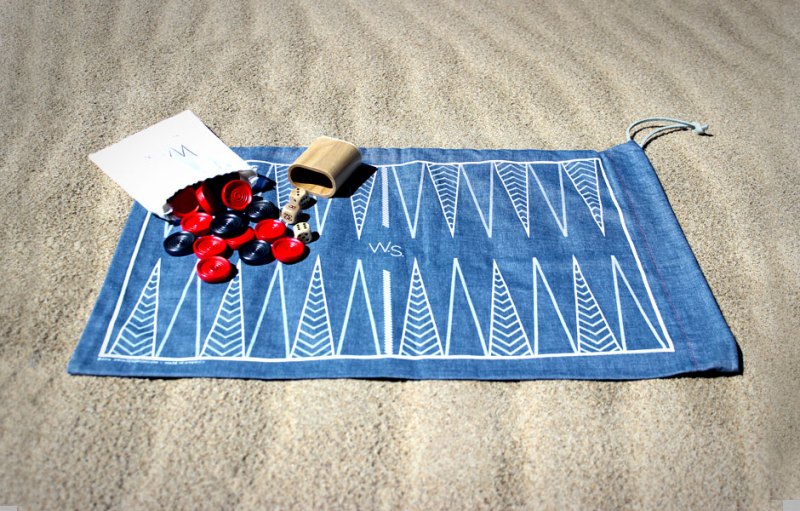 It might be freezing outside – which means summer can't come soon enough. Luckily we have A Summer Shop
to look forward to. The website right now is under 'winter' mode – but regardless, it's still filled with fun and entertaining products.
They've got it all: a canvas backgammon set, a japanese selvedge chambray game-bag, beard oil. Lot's of beard oil.
Everything you'll find on this website is 'made and played' in the good ol' USA, and each product purchase supports growth of localized domestic manufacturing with over 100 years experience.
A Winter Shop and A Summer Shop try to curate products that reflect seasonal lifestyles while displaying original product development. Many of these products also reflect the website creator Nicco Graham's point of view and personal experiences from working by the pool as a lifeguard during warm summers, and in ski shops during the snowier months.
The products are quirky, creative and curious. There is a unique factor to many of the items available that make A Summer Shop the perfect destination if you're looking for a gift for the guy (or girl) who has seen it all.
Some of our favorite products?
From 'The Beard Shop' – Beard Oil: Sawdust – pine, cedar and sandalwood will leave that beard of your smelling like the floor at Peter Lugers.
From 'The Winter Shop' – The Japanese selvedge chambray game-bag. Because if you're gonna have a chambray game-bag, it BETTER be selvedge, ya know? Two games in one – the bag doubles as a game board for double sided backgammon AND checkers. Come one – that's pretty brilliant.
So check out all of the great products at A Summer Shop's official website and get ready for some fun in the sun – and pray this cold front ends soon.
Editors' Recommendations