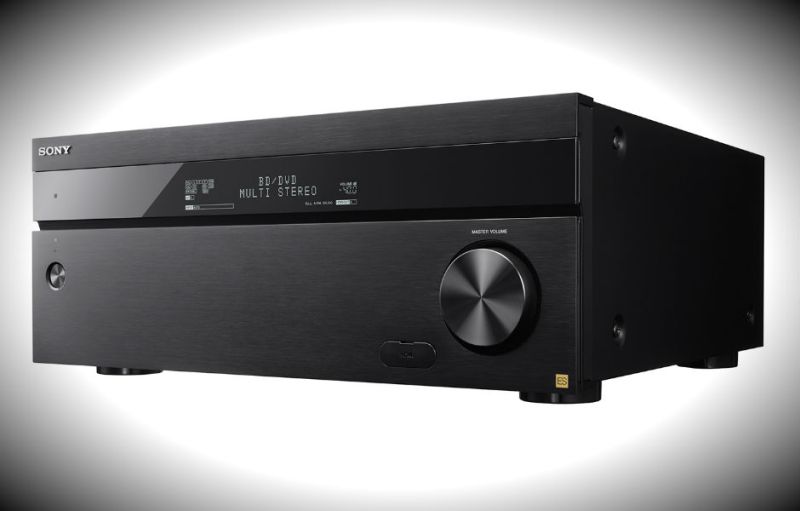 For those looking to build a hefty home theater system from the ground up, may we present the new Sony STR-ZA5000ES. Sony has pulled out all the stops for this flagship receiver, painted as Sony's bridge to the next era in home entertainment, the ZA5000ES offers a power-punch of new technologies, from Dolby Atmos surround to 4K Ultra HD passthrough with High Dynamic Range support to take your home theater to the next level — and beyond.
Related: Spread the sound around with Yamaha's slim RX-S601 receiver
With nine channels on board, at a claimed 130 watts of power each, the ZA5000ES is equipped for just about any speaker configuration you can whip up, including Dolby Atmos and DTS:X object-based surround sound (the latter via a firmware upgrade) to add overhead speakers for that extra dimension of blow-your-mind realism. The system allows for up to four overhead speakers (in a 5.4.2 configuration), along with decoding for Dolby TrueHD and DTS-HD Master Audio.
And if that's not enough surround sound awesomeness, you can always add on supplemental amps for up to 11 surround channels. Under the hood, Sony has equipped the receiver with a high-speed clock for top digital efficiency, along with a 32-bit floating point processor for stellar digital signal processing. To power this beast, the device sports a linear wideband amplifier alongside a high capacity transformer with localized power supply to keep noise to a minimum. The "Frame and Beam" design of the chassis is also setup to increase rigidity and eliminate exterior vibrations.
If you don't understand what all that means, it translates into high-end audio awesomeness even audiophiles won't likely balk at.
On the video side, as you might expect, the receiver's six HDMI ports support HDCP 2.2 copyright protection, 4K passthrough at 60p fps, along with HDMI 2.0a support for sourcing HDR content from the forthcoming 4K Ultra HD Blu-ray players expected to arrive early next year (or possibly even sooner). The system also offers dual HDMI outs.
Sony's built-in graphic user interface and front-face cursor system should make setup as easy as possible, along with the company's D.C.A.C. EX tech with "Speaker Relocation" designed to assist in proper placement. Inputs include a full analog setup, along with an 8-port Ethernet hub for professional installs and home automation integration.
Sony's loaded new STR-ZA5000ES will hit showroom floors in the first quarter of 2016 at an MSRP of $2,800.
A version of this post also appeared on our "brother site" Digital Trends.