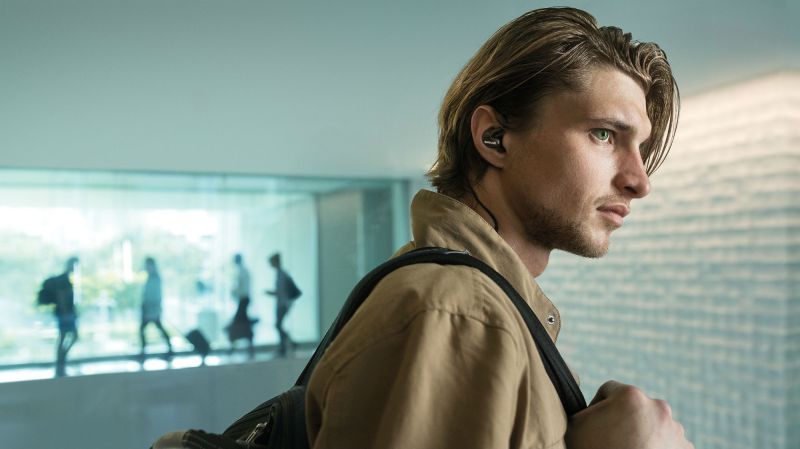 Wireless headphones are the latest must-have accessory in the world of sound. AirPods, Apple's wireless earbuds, have polarized users since their introduction last year. However, they have also inspired competition on the wireless headphone market, and Shure is the latest brand to get in on the game.
Shure is well-known for its top-notch audio technology — microphones and mixers, as well as sound, conference, and monitoring systems — but the Illinois-based company recently introduced two pairs of Bluetooth headphones: the Wireless SE112 and the Wireless SE215, cordless versions of Shure's highly regarded series of SE Sound Isolating Earphones.
Both the the SE112 and SE215 boast sound isolation that blocks up to 37 decibels of outside noise, eight hours of battery life, a built-in mic for phone conversations, and 30 feet of Bluetooth range that let's you roam pretty far from the phone, laptop, or tablet playing your tunes. Both the SE112 and SE215 include three-button remotes, storage pouches, and USB charging cables.
So what's the difference between the two? Not much. When it comes to tech, "the SE215 offers a deeper, richer soundstage with slightly improved bass response," says our brother site, Digital Trends. The SE215 (which comes with a $149 price tag) is available in four colors: clear, translucent black, translucent blue, and white. The more economical SE112 ($99) keeps it classy in black.
If you've already got some high-quality Shure headphones and want to ditch the cords, don't worry, you're covered. Shure also released a detachable Bluetooth Remote and Mic Accessory Cable ($99) that can "turn select wired Shure earphones into Bluetooth-ready wireless buds," according to Digital Trends. You can snag the SE215, the SE112, and the Accessory Cable via several online retailers.
If you're an exceptionally active person or regularly listen to music while working out, you may want to take a look at the Jaybird Run wireless headphones too. These bad boys were specifically designed for runners and are truly wireless, meaning they have no cord connecting the two ear buds.
A version of this article also ran on our brother site, Digital Trends.