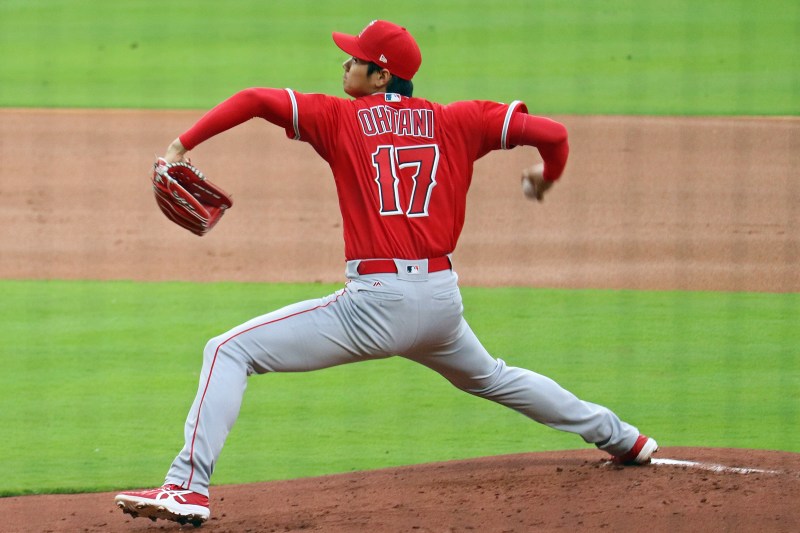 The Los Angeles Angels may be on their way to a major team overhaul. Shohei Ohtani, who is one of the best and most innovative two-way players in the history of baseball, has already made it clear that he wants to leave the team, and now, news has broken suggested that Mike Trout, the team's other major star, could also be on his way out the door. Needless to say, losing both of their major stars could have an enormous impact on what the Angels look like moving forward.
Shohei Ohtani is almost definitely leaving
At the end of this season, during which Ohtani has been riddled with injuries, the phenom will be a free agent, and those closest to the league suggest that he's likely to sign with another team. Everyone from the Los Angeles Dodgers to the New York Mets is expected to pursue him this off-season for understandable reasons, and Ohtani has previously made it clear that he's not necessarily thrilled with the way this season has gone for the Angels, who are set to miss the playoffs completely.
Ohtani has yet to formalize any sort of deal with another team, but the question seems to be more about where he'll end up than whether he'll stay with the Angels. The team did choose to hold onto him past the trade deadline, a move they say they don't regret, so it's still possible that the two sides find some way to come to an agreement. In all likelihood, though, Ohtani's time with the Angels is done, and he'll be in a new uniform when the next season starts.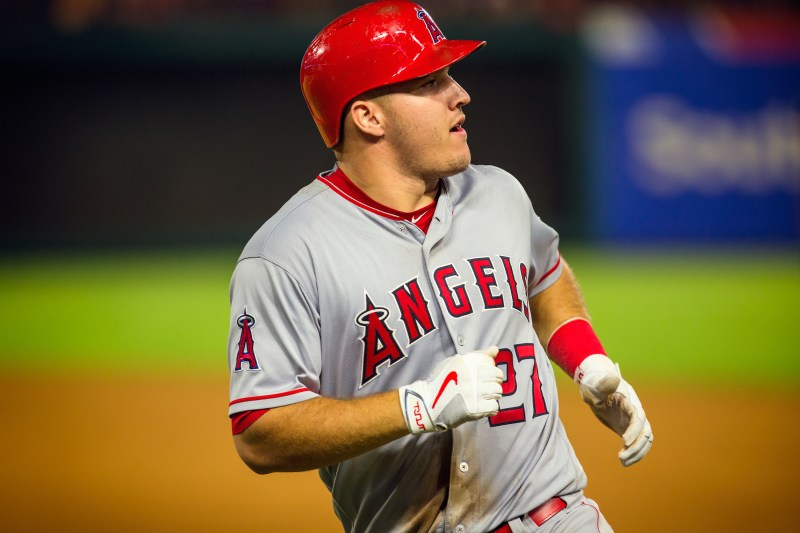 Mike Trout may not be an Angel for life
Ohtani may be a major star, but he's certainly not as closely identified with the Angels as Mike Trout is. Trout has been one of the team's star players for well over a decade, but now, reports suggest that the Angels might be open to trading him if he puts in a request.
"When it's brought up in the offseason, you've obviously got to talk about it, and think about it," Trout said during an interview with the Orange County Register. "I haven't thought about it yet. There are going to be some conversations in the winter, for sure. Just to see the direction of everything and what the plan is."
Unlike Ohtani, Trout is not a free agent this coming off-season. In fact, he still has seven years and $248 million left on a deal he signed with the team in 2019, which seemed to design to make sure he was an Angel for the rest of his career. Like Ohtani, Trout's playing time has been limited recently thanks to a broken hamate bone in his left wrist that required surgery. Trout has posted a slash line of .263/.367/.490 this season, which is his worst in more than a decade.
Trout has been named the league MVP three times over the course of his career and has finished second in MVP voting during several other seasons. In spite of Trout's individual success, though, the team has made the post-season only once during his time with them and hasn't finished with a winning record since 2015. Trout's stardom has led the team's management to try to recruit other stars to play around him, including Ohtani as well as Albert Pujols, Anthony Rendon, and Josh Hamilton, but those moves have yet to cohere into a winning team.
Trout was drafted by the Angels in 2009 and has been with the team ever since. Because he has been in the league for 10 years and has been with the same team for at least five, he has no trade rights as a player, which means that the only way he might move on from the Angels is if he asks to leave.
Trout's undeniable stardom would have made him a big get for any team in previous years, but given his recent injury, and the fact that he's missed almost 250 games over the past three seasons, teams may not be as interested in trading for him as they once were. His inability to stay healthy, coupled with his large contract, could ultimately make him a liability to another franchise if he doesn't wind up staying off the injury list.
Ohtani and Trout are two of the MLB's biggest stars, and the fact that they share a team had many excited by the prospect of what the Angels could do. Unfortunately, the team as a whole has failed to live up to its twin stars and has instead floundered in the middle or bottom of the standings and continued to miss the playoffs.
Our own Nate Swanner, who works as the GM for The Manual, would like to see one or both of these players move just down the street to the Dodgers this upcoming season. The Dodgers have found themselves much closer to contention in recent years, and it seems logical for both Trout and Ohtani to disrupt their lives as little as possible by staying in the same city. Ohtani, in particular, is going to be much sought after, but it would also be nice for two of the league's biggest stars to continue playing together.