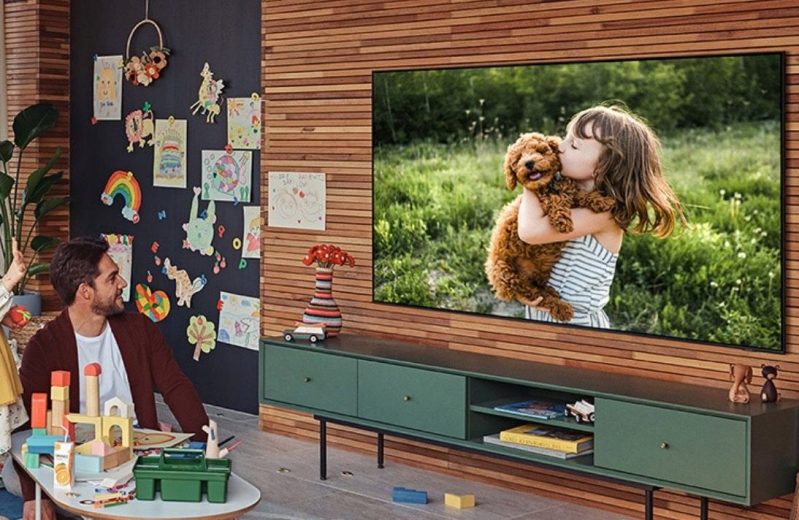 If you're finally ready to make a huge investment in your home theater setup, you should think about taking advantage of this offer from Samsung — a $1,300 discount for the 85-inch Samsung QE1C QLED 4K TV, which nearly halves its original price of $2,800 as you'll only have to pay $1,500. It's still not cheap, but this is the kind of purchase that you'll never regret if you can afford it. If you're interested in this bargain, we recommend that you complete the purchase quickly because we're not sure how much time is left before it gets taken down.
Why you should buy the 85-inch Samsung QE1C QLED 4K TV
There's no better way to transform your living room than with the Samsung QE1C QLED 4K TV, which features an 85-inch display with 4K Ultra HD resolution for lifelike images, Quantum Dot technology for bold colors and contrast, and Quantum HDR for even more impressive picture quality. It's powered by Samsung's Quantum Processor Lite with 4K Upscaling, which will upgrade all the TV shows and movies that you watch so that you can maximize the massive screen, while Object Tracking Sound Lite allows 3D sound.
The Samsung QE1C QLED 4K TV runs on Samsung's Tizen platform, which grants access to all of the popular streaming services such as Netflix and Disney Plus while also enabling voice commands through the SolarCell Remote that you can recharge through its solar panel. Gamers will also love the Samsung Gaming Hub, which combines video game streaming services in one place to let you play the best video games without requiring a console.
Bring the theater into your own living room with the 85-inch Samsung QE1C QLED 4K TV, which is currently available from Samsung for nearly half-price after a $1,300 discount. From $2,800, it's down to $1,500 — it's still fairly expensive, but if you can afford it, this massive screen is definitely worth it. You're going to have to act fast though, because there's no telling when this offer expires. If you want to get the 85-inch Samsung QE1C QLED 4K TV for much cheaper than usual, proceed with the transaction as soon as possible.
Editors' Recommendations