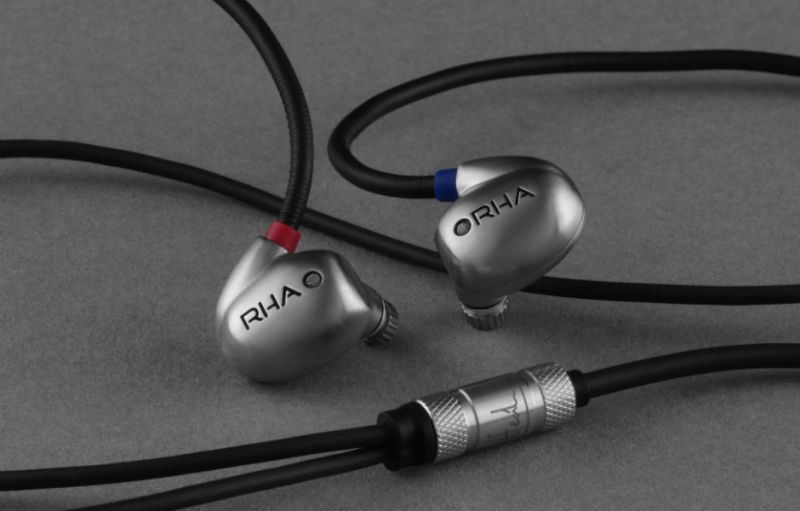 British audio brand RHA makes some beautiful in-ear headphones, cast from steel for a silver sparkle that stands out from their plastic competitors. The company's previously-introduced T10i bring more than just style to the table, too, boasting excellent performance, as well as removable filters that alter the sound. Now, RHA has taken that concept a few steps further, unveiling the innovative new T20.
Related: RHA's steely T10i offer big bass, without sacrificing clarity or detail
Set to premiere at next week's High End show in Munich, the T20 boast the same removable filters and mold injection steel construction as their predecessor. But inside, there's something new cooking. RHA has created a brand new driver that melds two individually-powered voice coils together — one focused on the upper registers, and one for the low end — to build a powerful, balanced sound signature.
Using what the company calls "micro annular magnets" to produce the T20's new DualVoice Coil, the headphones are engineered to offer a refined performance that's tailored to showcase high resolution audio, with a massively wide claimed frequency response of 16Hz-40kHz. It's an all-new kind of dynamic driver, according to the company, and one that RHA hopes will bring some sonic gold to its silver buds.
The included filters are designed to let users emphasize bass, treble, or choose a more balanced sound, allowing the headphones to lean in to a variety of musical tastes. In addition, the new T20 offer high-grade cables composed of oxygen-free copper, as well as patent-pending moldable over-ear hooks. And as with the T10i, the headphones come in a tidy display case that hosts 10 pairs of silicone and memory foam eartips, and a carrying case to take the headphones on the go.
The T20 don't come cheap, towing a suggested retail price of $260. However, tendering a host of innovative features and accessories, good pedigree, and a chic design, the T20 might just be the stylish choice discerning listeners have been waiting for.