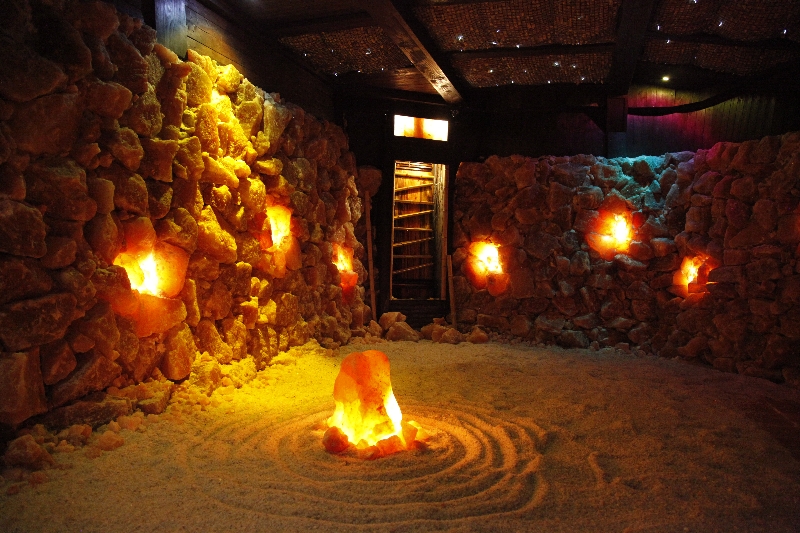 Relaxation and easier breathing may be as simple as heading back into the cave. The trend of Himalayan Salt Caves is beginning to sweep the country.
Salt therapy, which is known as halotherapy, is natural, safe and non invasive. Reported benefits include relief from a wide range of respiratory distress including asthma, allergies and sinus issues. Others claim it's helped them with such ailments as cystic fibrosis, insomnia, weakness of the immune system, hypothyrodism and other conditions.
So where can you check out one of these amazing caves? We've selected a few locations around the country where you can find out what all the rage is about for yourself.
Regular sessions lasting 45 minutes can be booked Tuesday through Saturday from 10 a.m. to 6 p.m. and Sunday from noon to 5 p.m., but The Salt Spa of Asheville also hosts regular events. They have such offerings as Gong Bath and Halo-Kundalini Yoga, Halotherapy and Storytime for Children, Full Moon meditations, and more.
All of the individual salt cave sessions begin on the hour here and last 45 minutes. You can go in one time for $30, but it's cheaper by buying multiple sessions at once. You can also bring in up to eight people for a private session for $140. They offer a range of massages, yoga and guided meditation at select times, plus a children's story time.
Elements in West Hartford, Connecticut
The first salt cave in Connecticut recently opened its doors. The Himalayan Salt Cave at Elements in West Hartford is a man-made subterranean environment featuring the solid pink Himalayan salt lining the walls and parts of the ceiling. Prices here are $45 for 45 minutes for a public session or $135 for a private 45 minute session. They also offer salt cave yoga, massages and acupuncture.
Editors' Recommendations