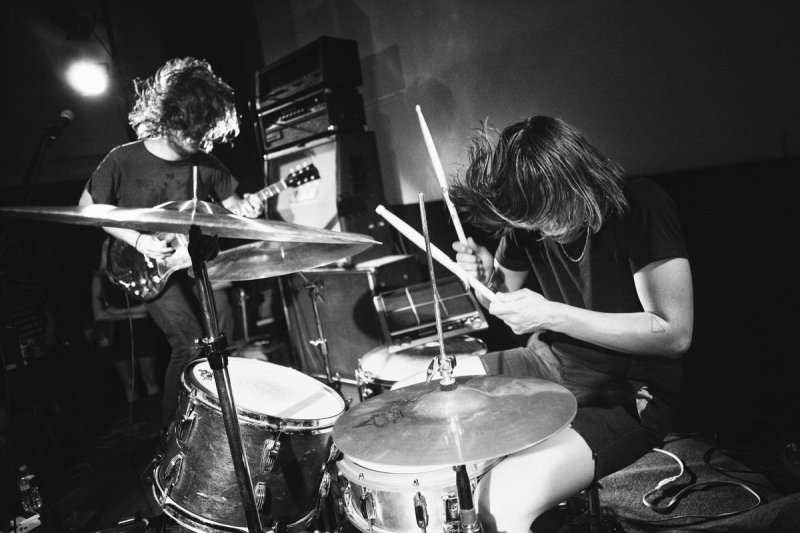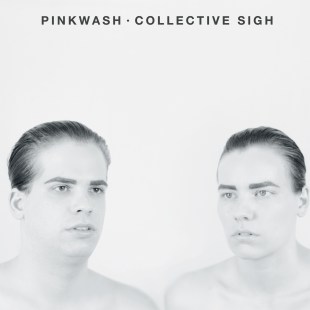 Last Friday (May 13) Philadelphia-based prog-punk duo Pinkwash released their first full-length album, Collective Sigh, on Don Giovanni Records. Though Collective Sigh is the band's debut full-length it is not their first release. In 2014, the band released an EP titled Your Cure Your Soil, and the next year released the "Cancer Money" 7″.
Pinkwash's name comes from a term that refers to two distinct but structurally similar practices. The organization Breast Cancer Action defines "Pinkwasher" as "[a] company or organization that claims to care about breast cancer by promoting a pink ribbon product, but at the same time produces, manufactures and/or sells products that are linked to the disease." "Pinkwashing" can also refer to the co-opting of the language and culture of the LGBT rights movement for an otherwise unrelated organization's own benefit.
Singer/guitarist Joey Doubek and drummer Ashley Arnwine decided on the name after Doubek spent 14 months as his mother's primary caregiver while she was dying of breast cancer. As he put it in a 2014 interview, "It's like continuing the process of an overarching grief cycle: long after acceptance comes extreme bitterness, which is an easier state to be in to write angry, loud music."
Collective Sigh is out now through Don Giovanni Records and available on Amazon, iTunes, and the Don Giovanni online shop.