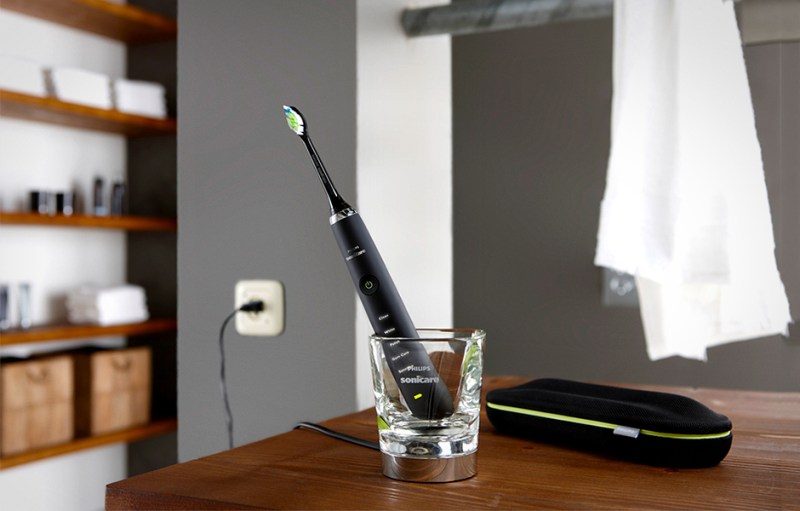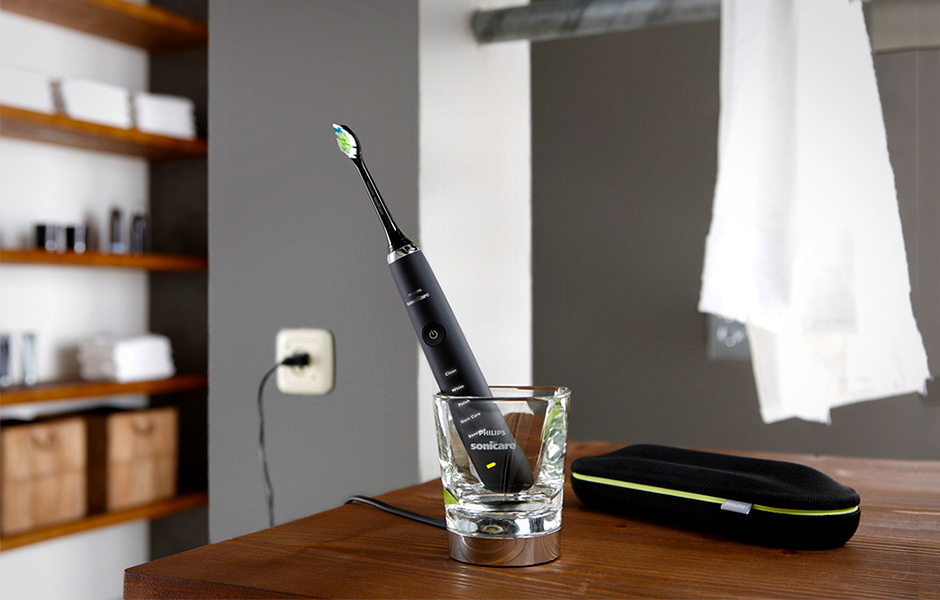 You haven't experienced toothbrushing nirvana until you've tried the Philips Sonicare DiamondClean. This remarkable toothbrush combines advanced technology with sleek lines. The more you use this device, the less time you'll have to spend in that dentist's chair — aside from your semi-annual check ups. The DiamondClean is not only proven to remove five times as much plaque as a conventional toothbrush, it also will whiten your teeth in a week. Its slim, ergonomic ceramic-finished handle is way better to hold on to than say, that plastic toothbrush you've been using for the last few months. It also has five cleaning modes that include gum care, white and polish. Its special cleaning action pushes more water in between teeth and along the gumline, allowing for healthier teeth.
The DiamondClean even comes with not one, but two different brush heads — standard and compact. Their high-density bristle pattern gets all that icky plaque off your teeth while also lifting stubborn stains that come from all that coffee and red wine you drink, and if you're a cigarette smoker, all that disgusting smoke you inhale. They somehow are able to get to all those hard to reach areas that your regular toothbrush can't touch. The dual charging system also allows you to power up your toothbrush with a USB connection on your computer or a conventional wall plug. Get this — power lasts a whole three weeks in between charges!
Once you get the Philips Sonicare DiamondClean Toothbrush, you'll never go back to a regular toothbrush, or back to the dentist for expensive dental work.
Philips Sonicare DiamondClean Toothbrush, $174.95 at amazon.com.
Editors' Recommendations