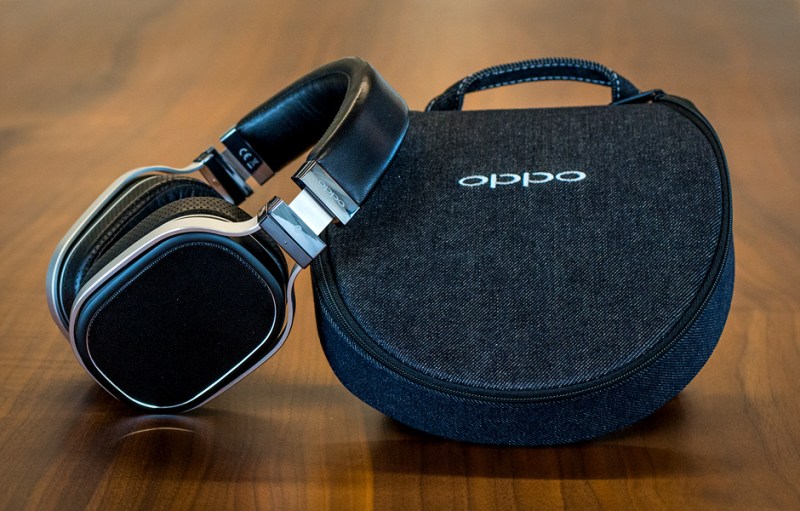 Sometimes you just need to splurge on a badass piece of audio gear. If that time has come around for you, we highly recommend checking out Oppo's PM-1 headphones, a set of cans as beautiful and luxurious in design as they are in performance.
One might find it odd that Oppo, a company best known for its top shelf Blu-ray players, would decide to leverage its highly refined technological prowess toward creating a pair of headphones. But, considering Oppo's Blu-ray players are as coveted for their audiophile grade sound as they are for their talents in the video spectrum, it actually makes a lot of sense.
For the PM-1, Oppo employed the highly-revered planar magnetic driver style, which uses a thin membrane similar to the head of a drum, suspended in a magnetic field. Planar drivers are able to create unparalleled accuracy and transperancy, and is the same technology employed by one of the most highly regarded headphones in existence, the Audeze LCD-3.
But unlike the Audeze, which are so large and cumbersome as to render you stationary, the PM-1 are built for the road. The sturdy chassis is constructed from sleek cuts of gleaming chrome wrapped in leather, and stuffed with enough padding to rest comfortably for long listening sessions in the studio, at the office, or on the train. And while the PM-1 are best when used with a hi-fi headphone amplifier, including Oppo's own HA-1, they'll also plug right into your mobile device. Accessories include two sets of cables, both velvet and lambskin earpads, a carrying case, and a wooden cabinet so gorgeous you'll want to sleep next to it.
Most importantly these things sound incredible. The longer you listen, the more you'll be drawn in, with lightning-quick tracking of fast-paced hits from percussion and brass, rich and velvety bass, crystalline treble response, and transparency across the spectrum for miles. At $1,100, the price will definitely hit your wallet. But if you're looking for a taste of sonic luxury that won't keep you homebound, the PM-1 are definitely worth a look.
Editors' Recommendations