Portugal's stunning coast is Europe's summertime playground. While the rest of the world is just now catching on to all it has to offer, surfers have known for decades that to catch the most extreme waves, you have to head to this tiny coastal country.
Those in the know head to Centro, the central coast of Portugal located just north of the capital of Lisbon. It offers up a whopping 17 locations, each with a different type of surf and able to accommodate everyone from beginners to pros.
Intrigued enough to want to book a trip? There's a strong surfing culture throughout Portugal's coastal communities, with endless surf shacks available to host those seeking out the thrill of riding some of the world's biggest waves. At the very southern corner of the Centro area in the municipality of Torres Vedras is one of the coolest surf "shack" hotels we've seen. Noah Surf House is the ideal spot to set up base camp for your next surfing adventure.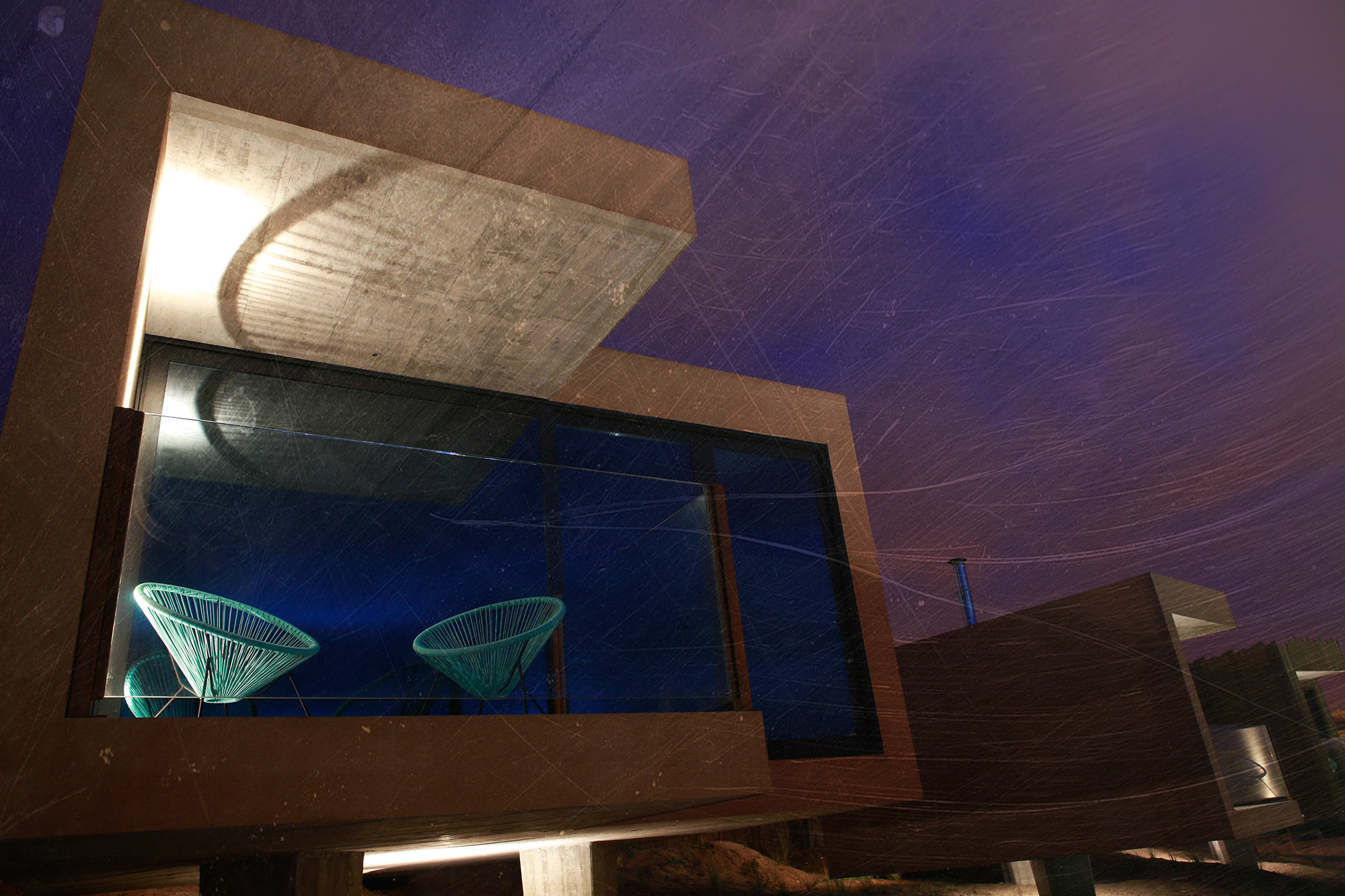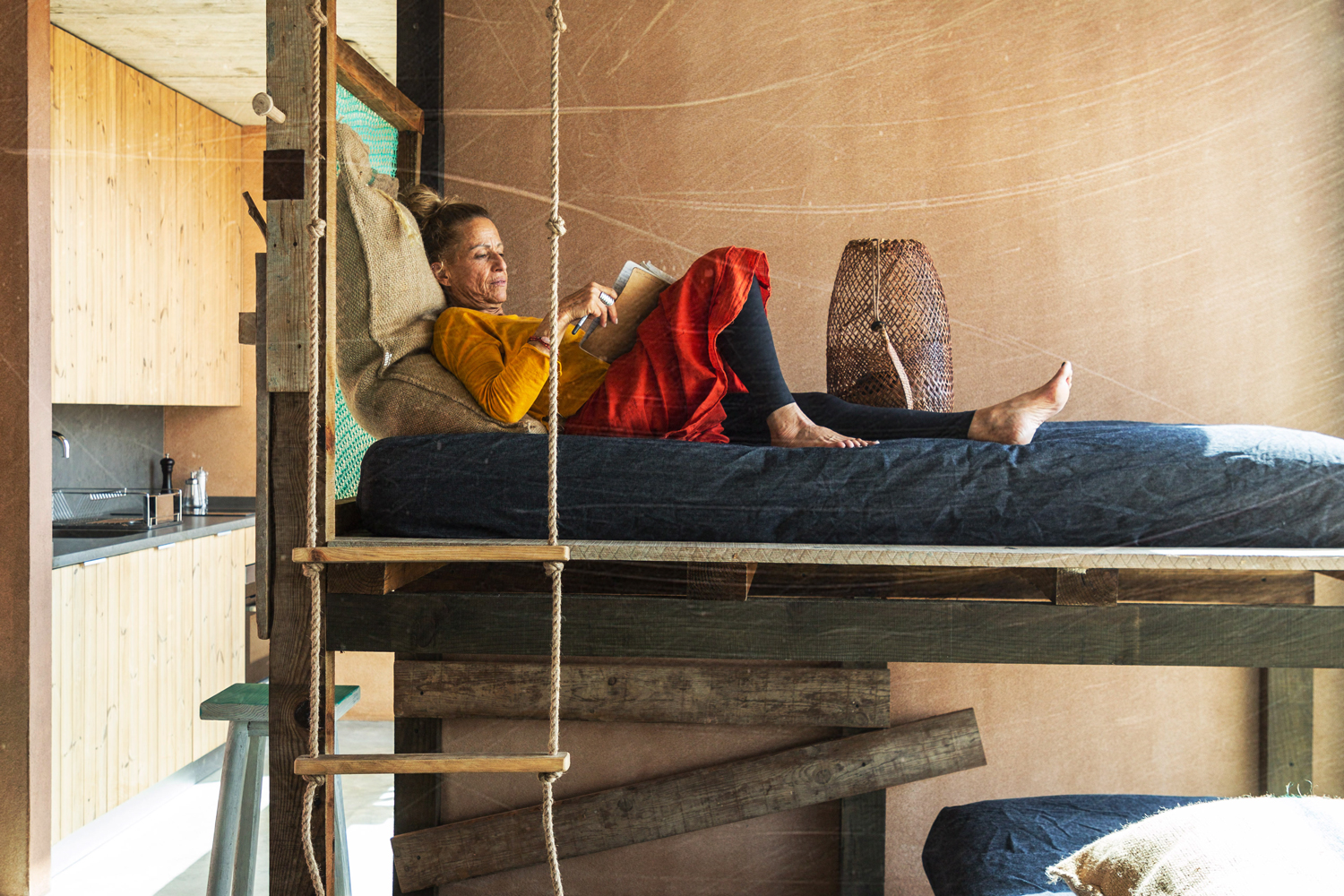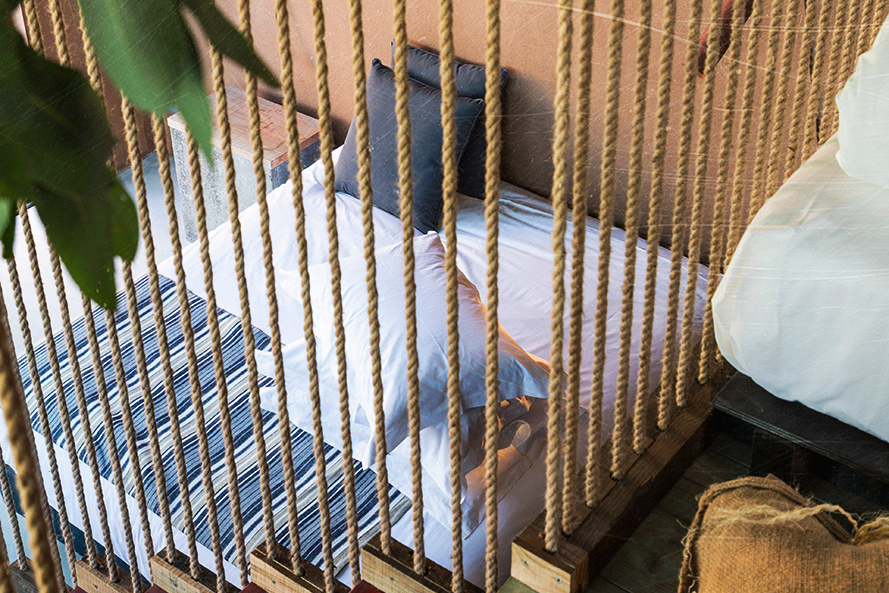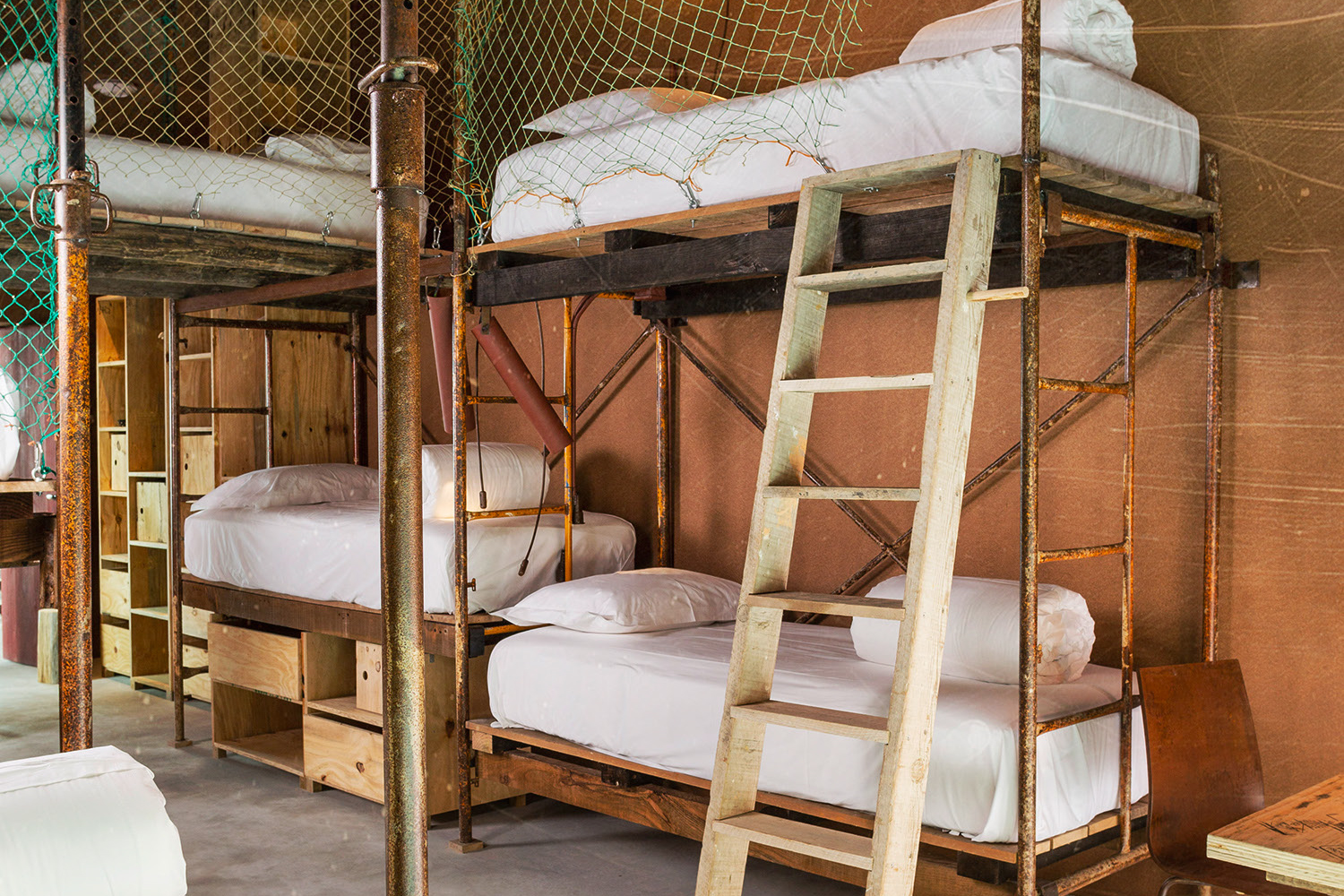 Perfectly situated for easy access to multiple beaches, Noah Surf House offers a variety of room options, each styled with that laid back beach vibe surfers love so much. Along with rooms attached to the main hotel, there are bungalows that can be rented out, each situated to take in views of the water.
The distinctly styled spaces are comfortable, masculine, and low key. With concrete and raw plank wood floors, wall partitions made from rope, and chicken wire for closet doors, the materials are decidedly no frills. Many rooms have bunk beds with reclaimed finishing nets as the safety rail. The bungalows feature reclaimed wood as the exterior cladding and the shelving inside for storing your belongings. Yet there is also a touch of luxury sprinkled throughout with lush white bedding and spa-like, glass-enclosed showers. It's a careful balance between cozy, comfortable hotel accommodations and the bare basics surfers look for in a beach shack. And of course, no matter which room you choose, Noah Surf House provides plenty of space to store your surfboards.
Portugal is one of the greenest countries in Europe, so it's no surprise that Noah Surf House was built with sustainability in mind. The bungalows were built on pillars to disturb as little of the terrain as possible and the roofs are covered in sand and local vegetation. There's no air conditioning in any of the rooms. Instead, they rely on cooling coastal breezes in the summer while employing an aerothermal system to heat the floors, keeping rooms warm in the winter. Their impressive infinity pool is heated by the sun, they have a garden where they grow much of their own food, and you can even help collect eggs from their chicken coup. Every aspect of Noah Surf House is focused on a sustainable lifestyle and giving back to Mother Nature as a thank you for the amazing waves she provides.
Editors' Recommendations