Night Markets have been popular shopping and socializing destinations in East Asia for decades, if not centuries.
Similar to flea markets, but with higher-end goods and foods, Night Markets are after-hours affairs taking place long after most conventional brick and mortar stores and restaurants are closed, allowing daytime workers, bar-goers, and insomniacs the chance to grab a bowl of noodles and do a little browsing. From Bangkok to Beijing, these events are filled with local street food (often grilled right in front of you), unique and (mostly) inexpensive goods, and more drinks than you can handle in one evening. For many, the night market is rightly thought of as the beating heart of their city.
And lately, American towns and cities are taking note of night markets' popularity and developing their own Westernized versions that often pop up around the holidays, providing gift-buyers the opportunity to shop both late and local.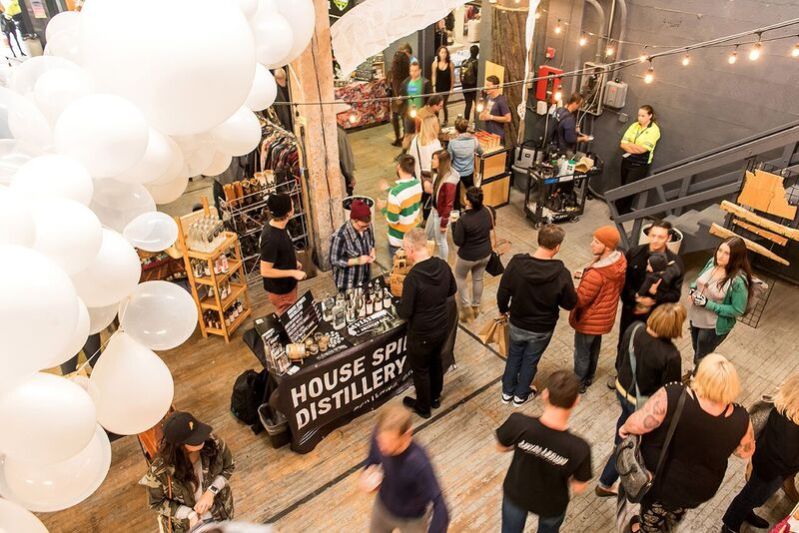 Southern California currently has the highest number of night markets, due in large part to the region's sizable East-Asian immigrant population. One of the largest, 626 Night Market (held in the LA region's Santa Anita Park) boasts "…the largest Asian-themed night market in the United States…with hundreds of food, merchandise, crafts, arts, games, music, and entertainment attractions in one jam-packed weekend of festivities for the whole family." But night markets aren't just popping up on the West Coast and not all of them are Asian-themed or influenced. Philadelphia, Queens, and Chicago are getting in on the action with The Food Trust Night Market, Queens Night Market, and Sauced Night Market, respectively and smaller cities such as Cleveland and Charleston have also gotten in on the act.
And, there are even whispers that renowned celebrity Chef and TV personality, Anthony Bourdain's in-the-works Bourdain Market in New York City will be open late, evoking a more upscale night market that is sure to be a hit in the city that never sleeps.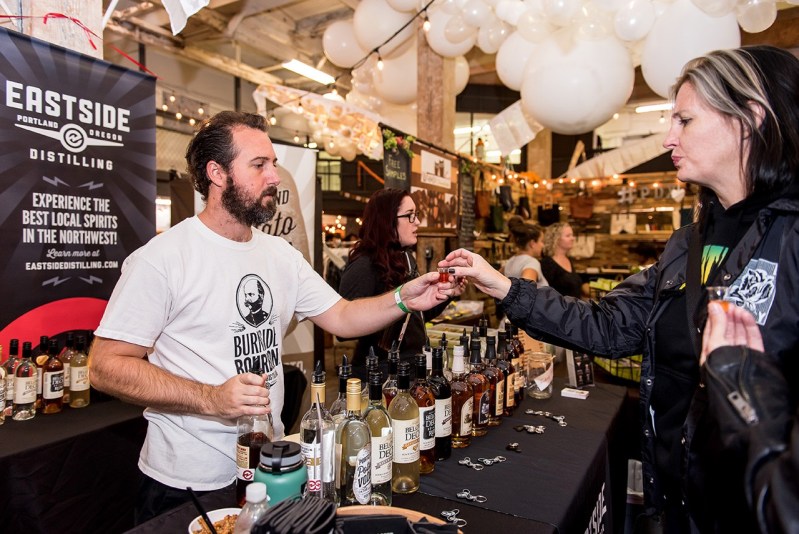 Last month, The Manual attended Portland's Night Market–a new-ish, but very popular event, housed in a re-purposed century-old warehouse in the city's formerly industrial Central Eastside district. Hosting everything from distilleries, to chocolatiers, to fashion boutiques, wineries, and a dozens of food carts, Portland's Night Market (for a brief few hours) became the city's one-stop shop for locally produced, crafted, and brewed goods and foods.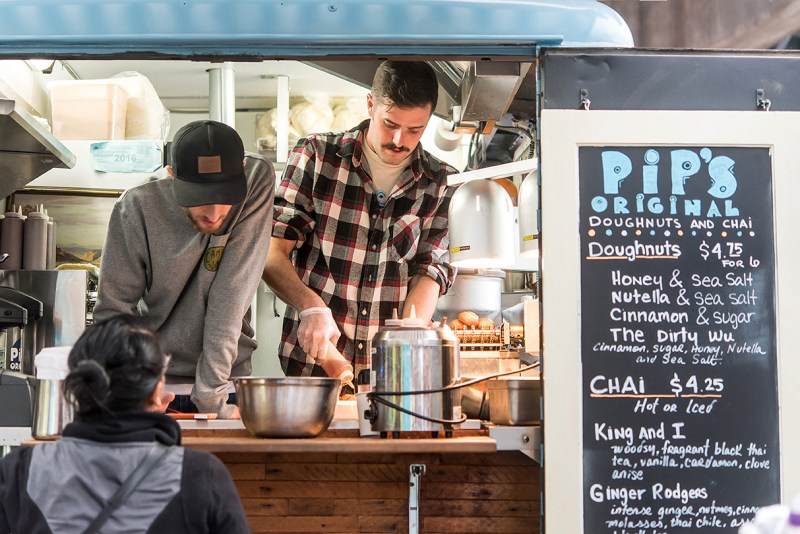 Portland's Night Market was founded by Emma Pelett who, thanks to her family business (Portland's famous City Liquidators), has had many experiences with night markets in Southeast Asia (buying and selling vast quantities of furniture and housewares). Pelett wanted to bring the night market atmosphere of fun and practicality to Portland. Judging by the crowds and the length of the line for the ID check queue (for those wishing to purchase alcohol), Pelett's hard work paid off.
And we certainly are grateful for that hard work, because it resulted in us having one of the best weeknight shopping experiences we could ask for.
We arrived at Night Market around 6:30pm and immediately went to wet our whistle at Night Market's secret speak-easy, put on by local watering hole Bible Club. The bartender mixed up for us a Remember the Maine, a heritage drink composed of James E. Pepper 1776 Rye, Carpano Antica, Cherry Heering and a spritz of Lucid Absinth. It was delicious and highly acoholic and the perfect way to start off a few hours of semi-drunken shopping and sampling.
Sufficiently warmed by our drinks, we spent the next several hours strolling up and down the aisles, trying on flannel shirts, wool gloves, hats, and hand-made colognes. We gorged ourselves on free samples of organic chocolates, mulled wines, whiskies, brandies, beers, and vodkas, as our hands slowly became heavier and heavier with all the loot we gathered during our slightly-intoxicated shopping spree. For a complete list of vendors, click here.
Overall, our night market experience was a joy–not only did we manage to get a significant portion of our holiday shopping done, but we did it almost without even realizing we were holiday shopping. For those of you who hate buying gifts (for whatever reason), try a night market–just stop by the wine and liquor tastings first–your giftees will thank you.
Photo Credit: Aubrie LeGault