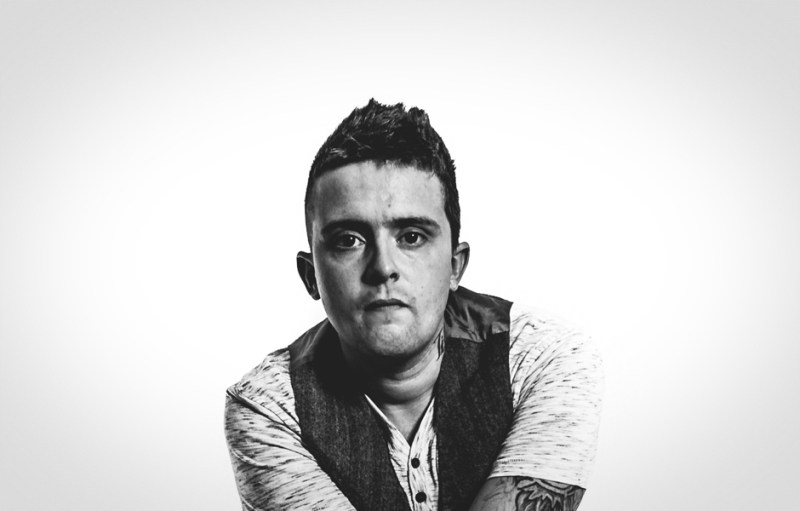 Christopher Denny has a voice that will stop you in your tracks; a fervent Orbison meets Dylan tenor that fills his songs with a tremendous emotional pressure. It's the voice of a Southern choirboy who attended the church of alcohol, drugs and self-destruction in a failed attempt to deal with his inner pain and conflicts. He has a gift for infusing simple words with raw sentiment and marrying them to haunting melodies that immediately capture your attention. "The album was inspired by my struggles," Denny says. "The moments in my life that caused me the most hurt and brought me the most beauty. The songs deal with the self-loathing, fear and thoughts of inadequacy we all struggle with, something I call soft suicide."
The music on If The Roses Don't Kill Us, his Partisan Records debut, is just as gripping as Denny's lyrics; a blend of pre-country Southern music, folk, rock, gospel and singer/songwriter impulses, a style Denny calls Arkansas Soul. The album's crisp, clean arrangements combine Denny's acoustic finger picking with subtle touches of electric guitar, pedal steel and a solid rhythm section. It took one month to record the final version of the album, made with a mix of musicians from Denny's band and A-List studio players. It is the end result of a process that saw some of the songs being recorded three different times over the course five or six years.
When Denny made his debut, Age Old Hunger, he was fighting his dependence on alcohol and prescription drugs. "I started drinking young, but not as young as some," Denny says. "It's a southern tradition," he adds with a touch of bitter humor.
"I saw Chris perform in the back of a club in New York in 2006," says Tim Putnam, Partisan Records' co-founder. "He had the kind of timeless, ethereal voice you seldom hear. There's a sad, beautiful rhythm and poetry in his music that's hard to wrap my head around. When I started the label, I searched him out and we made an album in upstate NY with versions of some of the songs on Roses. Chris was a mess. Although the album had some incredible moments, it was put aside. Chris went on a massive personal decline and we lost contact. In 2010, when he was putting his life back together, he got in touch. He was in recovery and we made If The Roses Don't Kill Us. In the process, Chris and his music experienced a rebirth."
Denny was born in Little Rock, Arkansas. As long as he can remember, he wanted to be a singer. "There's a home video of me playing Lynyrd Skynyrd's 'Gimme Three Steps' when I was four years old," Denny recalls. "I was dressed up in a cowboy hat and boots with my shirt tucked in, walking around like a grown man with a guitar around my neck. I loved country music and I knew there was a special place out there for me.
In 2008, Denny moved back to Little Rock to take care of his father who was dying of Hepatitis C and cirrhosis. By 2011, Denny adds, "My wife and I were using, living harder than he did at our age. I knew I had to do something." Meanwhile, Marlboro Cigarettes licensed "Roller Coaster" and "God's Height," songs Denny cut with The Natives, for their website. "They sent me a check for 20,000 dollars. I told my wife we could use the money to get clean or die. We got clean."
As he was putting his life back together, Denny reconnected with Tim Putnam of Partisan Records and began work on If The Roses Don't Kill Us. When the album was finished, Putnam said he wouldn't release it until Denny had been clean for six months. With that milestone passed, Denny's performing again, taking it one day at a time. "At this point in my life I've realized it's more productive to approach my problems by writing songs about them."
If The Roses Don't Kill Us was made with Grammy-winning producer Dave Sanger (Asleep at the Wheel) and his partners PJ Herrington and Jay Reynolds. They created a relaxed atmosphere in the studio that gave Denny's vocals a sharp, visceral presence.
Denny's jubilant vocal dominates "Watch Me Shine" with chiming acoustic guitar and sustained bell-like synthesizer notes adding to the track's righteous mood. His shimmering, one-of-a-kind voice reaches you on a deep emotional level, touching your heart and soul to deliver his hard won insights with an honesty that makes his singing and songwriting something unique and rare.
Order If The Roses Don't Kill Us on iTunes, Amazon, or Partisan Records!
https://www.facebook.com/christopherdennymusic
Editors' Recommendations