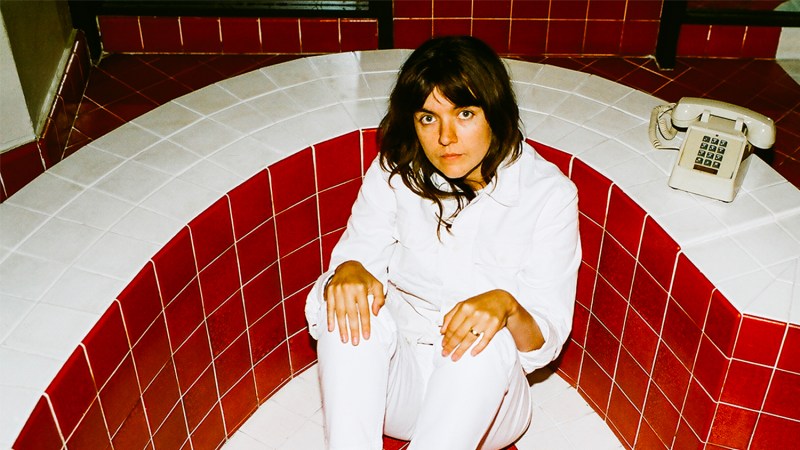 May has plenty of new album releases in store, but there are three particular records coming out this month that we can't wait to hear.
Leon Bridges – Good Thing

Two new songs — "Bad Bad News" and "Bet Ain't Worth the Hand" — arrived in March of this year, along with the announcement of Leon Bridges' sophomore album, Good Thing, which comes out via Columbia Records on Friday, May 4. Both songs find Bridges adding new, more contemporary elements to his music and expanding on the retro soul sound of his Grammy Award-nominated debut album. "Bad Bad News" is bouncy and upbeat, incorporating elements of jazz and hip hop, while the ballad "Bet Ain't Worth the Hand" is smooth breakup track with strings accenting the musician's falsetto.
Bridges spoke with Exclaim! about the new album and his desire to move expand outside of the soundscape of Coming Home. He remarked, "I made [Coming Home] because it was reflective of where I was at the time, but that sound doesn't all the way define me … I wanted to share my voice through other outfits, so it's not only a classic R&B thing."
Jon Hopkins – Singularity
"Everything Connected," the latest single from Jon Hopkins' forthcoming album, premiered barely a week ago. The British electronic music producer described the ten-and-a-half minute long song as the "energetic peak of the new record" in a tweet on April 25. With its gradual build, pulsing beat, and slow descent, the tracks captures the spirit of Hopkins' forthcoming album, which, as a press release describes, "begins and ends on the same note: a universe beginning, expanding, and contracting towards the same infinitesimal point."
Singularity marks Hopkins' fifth studio album and his first full-length since 2013's Immunity. Where the former "charted the dark alternative reality of an epic night out, Singularity explores the dissonance between dystopian urbanity and the green forest. It is a journey that returns to where it began – from the opening note of foreboding to the final sound of acceptance." Look for its release on Friday, May 4.
Courtney Barnett – Tell Me How You Really Feel

Australian musician Courtney Barnett began to receive international attention in 2013 with the release of her double EP, A Sea of Split Peas. Her debut full-length, Sometimes I Sit and Think, and Sometimes I Just Sit, followed in 2015 and exceeded all the expectations set by A Sea of Split Peas. The AV Club, The Guardian, Pitchfork, Rough Trade, and Stereogum all featured the record in their top 10 albums of 2015, and Barnett picked up a nomination for Best New Artist at the 2016 Grammy Awards.
Her sophomore album arrives Friday, May 18. Titled Tell Me How You Really Feel, the record takes an introspective turn. Per the artist's bio, Barnett has turned her gaze inward to study how the world and the people in it are affecting her. She notes, "This album has been my own personal introductory study into human behavior and Psychology 101. How do you grab all those queries and opinions and tie them into one sensical song before it branches off into another rambling train of thought?"
Did you miss on April's releases? Check 'em out here.
Editors' Recommendations