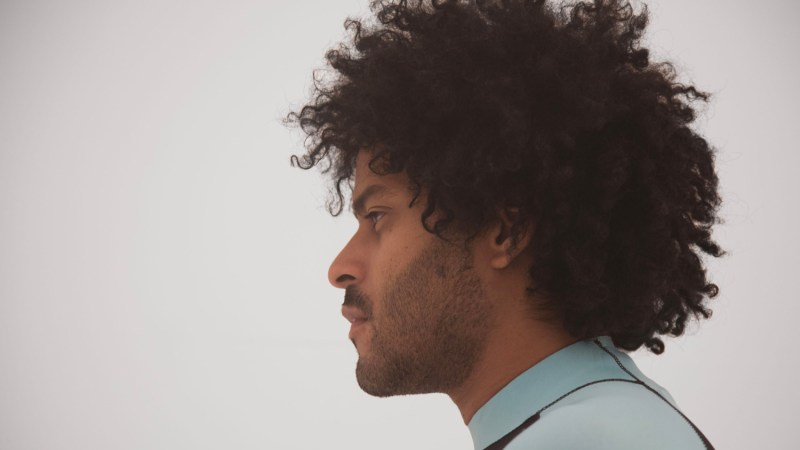 April has plenty of new album releases in store, but there are three particular records coming out this month that we can't wait to hear.
Willie Nelson – Last Man Standing
Willie Nelson's latest album is due out April 27, only a few days before his 85th birthday. It arrives almost a year to the day from its immediate predecessor, God's Problem Child .
Last Man Standing 's title track, the first song released from the album, finds the legendary musician considering mortality. The song is unexpectedly upbeat from its flippant opening lines, "I don't want to be the last man standing / Or wait a minute, maybe I do." Even as he lists deceased contemporaries, the music remains buoyant and the song's attitude stays irreverent, never veering toward the grim.
Nelson wrote the album with longtime collaborator/producer Buddy Cannon. The songwriting duo deploys a unique strategy of shared composition, beginning with back-and-forth text messaging of lyrics with the melodies. On Last Man Standing, Nelson and Cannon's unorthodox approach generated 11 original songs.
"Willie's a jazz singer and jazz player. He's an improvisational musician. It's different every time. Get a good take and go with it," says Cannon in a press release.
Janelle Monáe – Dirty Computer
Janelle Monáe announced the release date — April 27 — of her latest album, Dirty Computer , in late February. It is part of an "Emotion Picture" the artist will release alongside an accompanying narrative film. Two singles, "Django Jane" and "Make Me Feel," dropped with the notice of Monáe's forthcoming record.
Science fiction has had a substantial influence on Monáe's aesthetic, both musically and visually, from the very beginning. Her debut EP became the first suite of a sci-fi opera titled after Fritz Lang's legendary 1927 film, Metropolis. The series follows Monáe's alter ego Cindi Mayweather through five suites, with the following four spread across her first and second albums, The ArchAndroid and The Electric Lady. The Dirty Computer, while not part of the Metropolis cycle, looks like it will continue in the Afro-futurist vein.
The video for "Make Me Feel," directed by Alan Ferguson, captures the spirited, celebratory voice of Monáe as she affectionately nods to the ripe sounds surrounding the 1980's music and dance revolution. Delivering electric vocals, pop hooks, and confident, female-driven lyrics, Monáe brings the song to life in a vibrantly colored video highlighted by provocative silhouettes moving across the screen. "Django Jane" underscores Monáe's ability to unleash her biting, unapologetic flow in a song that embraces contradictions as part of the beauty of individuality.
Twin Shadow – Caer
Titled Caer , Twin Shadow's fourth full-length is named for the Spanish word for "to fall." George Lewis, Jr., the man behind Twin Shadow, discussed the album in a press release. Lewis notes, "I feel like I have to take a fall to essentially get to the next phase of my life … It's happened over and over. I've been through so many musical phases and through so many relationships with friends and lovers. I always feel like I'm standing on the edge of a cliff, looking down and thinking, 'This is the only way forward: onto the next thing.' It's sort of destructive, but I guess I thrive on rebirth."
Caer's album announcement brought a pair of singles with it: "Little Woman" and "Saturdays," the latter of which features Haim. Building from his notes on the title, Lewis describes "Saturdays" as a love song, saying, "'Saturdays' is the heaven place you go to when you're in love or even with friends, feeling your youth. But it's also about my feeling that the world is starting to tear itself apart and maybe we're falling through the cracks. But when you're laying in bed next to someone you care about, none of that seems real."
Be ready for Caer — and Dirty Computer and Last Man Standing — to drop on Friday, April 27.
Did you miss out on last month's releases? Check 'em out here.
Editors' Recommendations