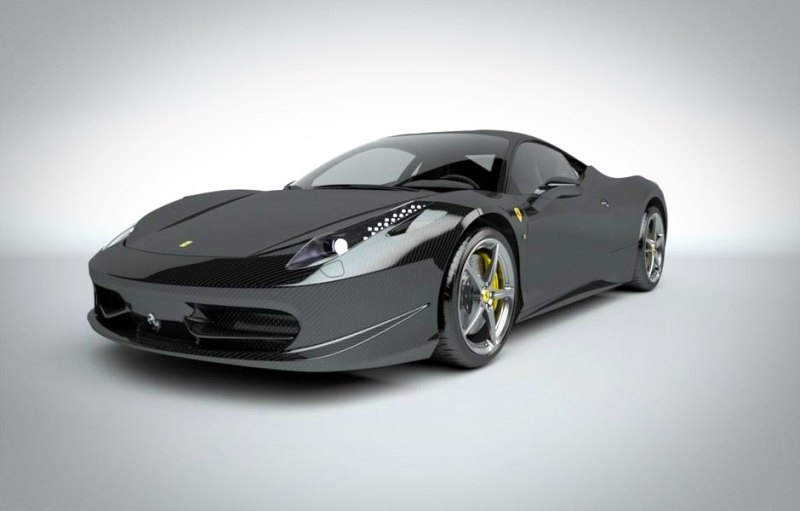 The distinct glossy weave of carbon fiber is ever-prominent these days. The material can be found on the rear spoilers, interior trim pieces, wheels, and even the engine internals of countless sports cars, but a new company called Vitesse | AuDessus wants to take the obsession even further.
The boutique carbon fiber supplier has just made its official launch, and it hopes to supply the automotive community with components that meet and even exceed OEM standards. That means anything from an accent piece inside the cabin to an entirely new body shell, or even a brand new monocoque chassis.
Vitesse | AuDessus — which means "Superior Speed" in French — is currently offering full carbon fiber bodies for vehicles like the Bugatti Veyron, McLaren P1, Ferrari LaFerrari, Porsche 918, Lamborghini Aventador, and more.
"Our clients have already selected the very best in their lives," said Vitesse | AuDessus CEO Stefany Sanchez. "Everything they own is a reflection of their unique taste: from their home, yacht, or jet all the way down to their cufflinks. So why should they accept a supercar or exotic vehicle that is no different than the one in their neighbor's private garage? Thus, the challenge we were presented with was, how do we make something that is already incredibly rare, sexy, and exciting even rarer, even sexier, and even more exciting? The answer? We adorn every inch of it in handcrafted carbon fiber."
Vitesse | AuDessus wants the customer to be involved in the experience as well, so the company supplies photorealistic 3D renderings to the client before construction begins. From there, Vitesse | AuDessus finalizes the shape, selects the weave, color, and finish, and finally fabricates each piece by hand.
If you're hearing dollar signs, you're on the right track. Full exteriors typically range from $100,000 to $200,000, but costs can vary for more unique and rare applications.
Editors' Recommendations