A decades long labor of love has turned an old cement factory into a stunning home for Spanish architect Ricardo Bofill. And he's still not finished.
In 1973, just outside of Barcelona, Bofill stumbled upon the abandoned factory and instantly began visualizing his future home. Forty-five years later, La Fabrica, still a work in progress, has been magically transformed into part home, part work studio, and part lush garden.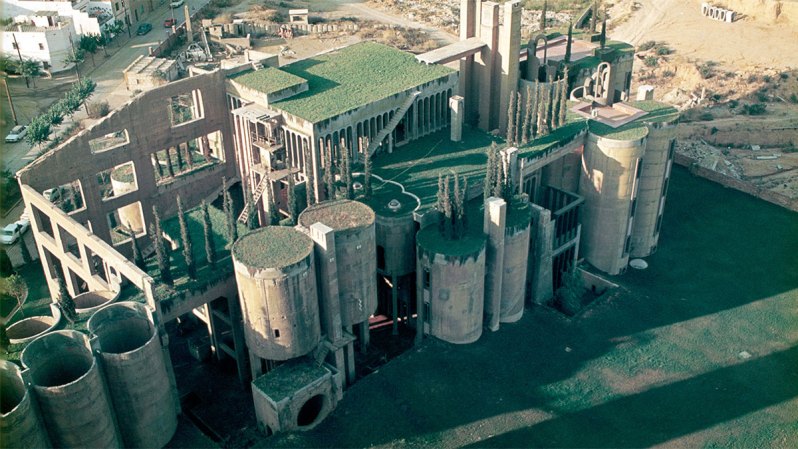 Bofill began the renovations on the cement factory by carefully tearing down certain parts, revealing a cathedral-like form on one side and letting the old silos take center stage on the other. Outside, La Fabrica brings to mind the hanging gardens of Babylon. Vegetation was allowed to take hold, climbing up the sides of the cement walls, while rooftops were turned into forests. Dotted around the property are several outdoor rooms, including a dining area protected from rain by the concrete structure. There are also rooftop patios that allow Bofill and his team to take full advantage of the beautiful Spanish weather.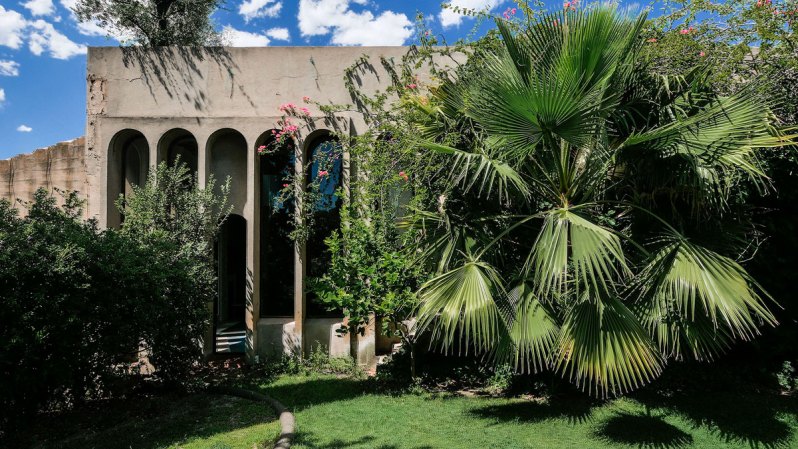 Throughout the property, there is a combining of old and new. Bofill left much of the original structure exposed, creating a contrast between the aged, rough concrete, and the modern, sleek furnishings. Double height doors and Gothic arch windows cut into the facade of the structure allow natural light to flood each room, further highlighting the original features of the factory. This is seen in the stunning library. The two-story room lets the concrete shine, accented with white curtains, white sofas, and a minimalist white staircase.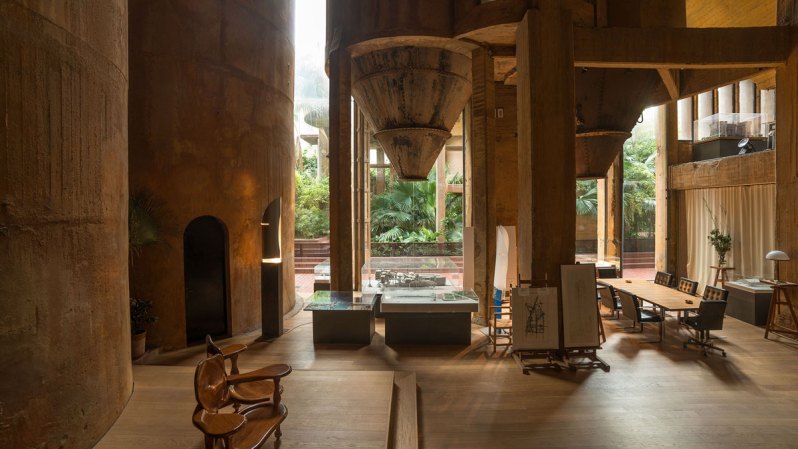 Bofill created each room individually — no two spaces are alike. With such distinctly different styles in each room, La Fabrica feels like a museum paying homage to architecture and design through the centuries rather than a home and work studio.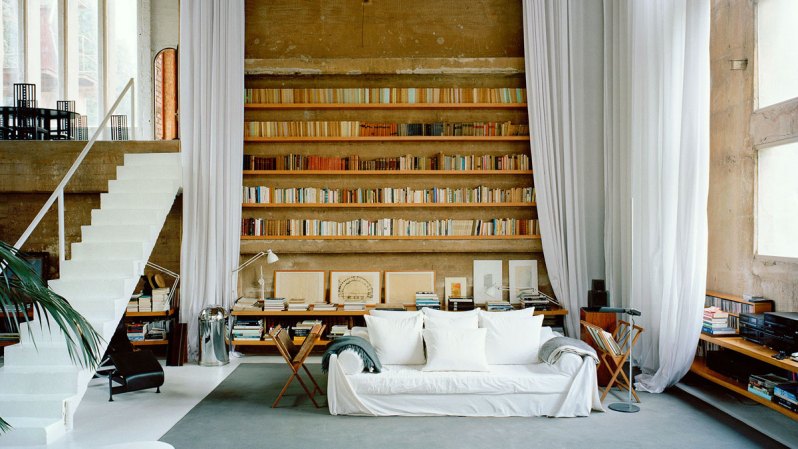 The studio spaces were painted crisp white, a blank canvas for his creative team to come up with ideas for their latest projects. There is Japanese influence in kitchen, and one bedroom while a dining room is decorated with Art Deco furniture. Hints of Spanish mission style can be found in another kitchen space and mid-century modern furniture is sprinkled throughout the home. All of these styles in one building sounds chaotic, but the architect has expertly and seamlessly woven it all together into a home unlike any other.
Editors' Recommendations