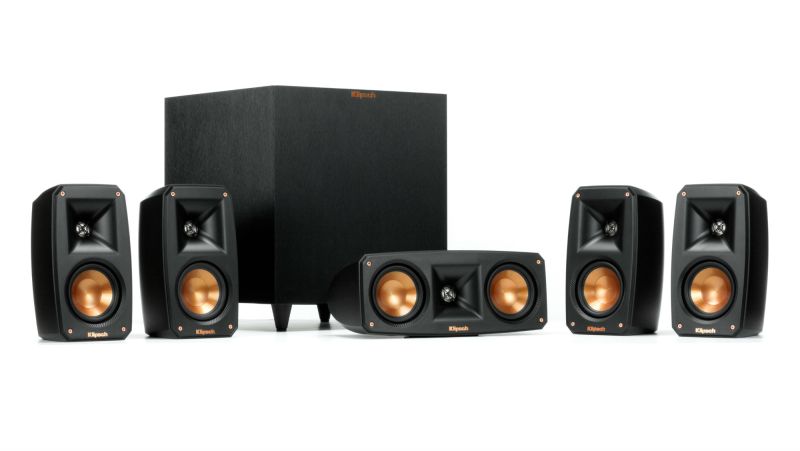 If you put a lot effort into collecting records or movies, then you should put the same amount of effort into selecting a sound system on which to listen to them. Not all of us can be audio pros, however — enter Klipsh, a big name on the scene.
Klipsch has taken its acclaimed Reference speakers — a seriously sleek and sexy series of high-quality (and pricey) home theater setups — and crafted a more compact set that will fit into any room. The Klipsch Reference Theater Pack also features 5.1 surround sound (which refers to the number and type of speakers) and a wireless subwoofer for maximum utilization in your space.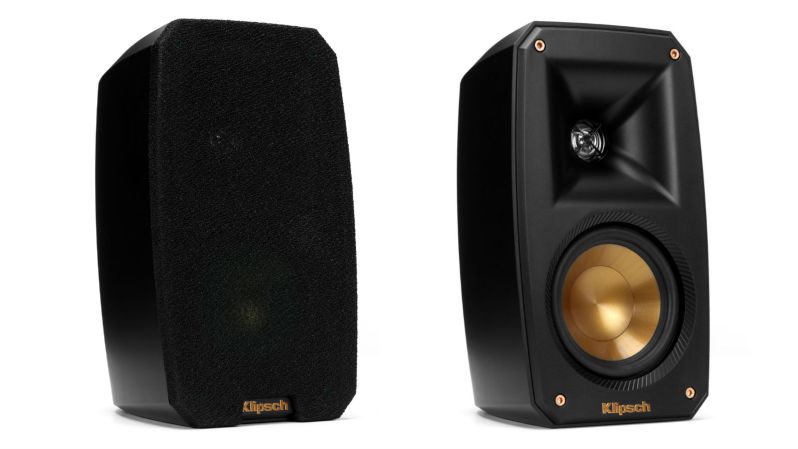 There are two ways you can enjoy these speakers: incognito or brazenly. A brushed-black finish ensures that the speakers can disappear into your living room, studio, or home theater. However, if you take off the fabric grille, you'll find stunning, spun-copper woofers that pop against the black background. They also include Klipsch's Linear Travel Suspension tweeters, a trademark of the Reference line.
The pack comes with five satellite speakers, which can be placed on a surface or mounted to a wall or stand. All you need to connect your setup is an AV receiver, the device that processes the sound and audio input (like from a movie) and blends it all together into one seamless experience.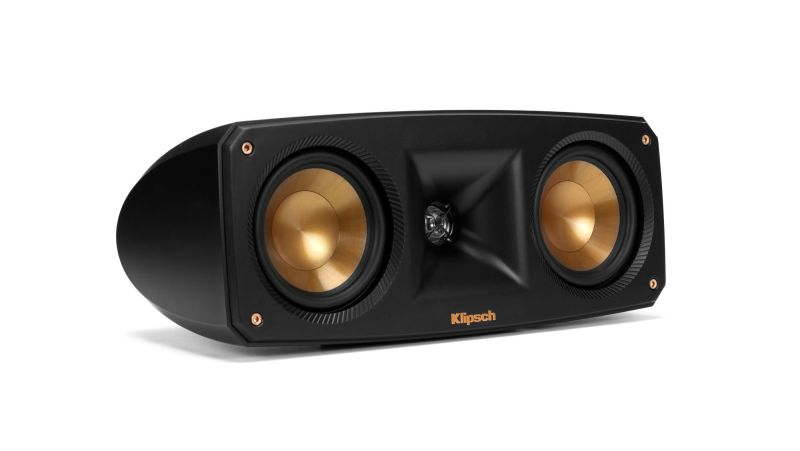 Keep in mind that the wireless subwoofer doesn't need to be with the rest of gear (thanks to the 2.4 GHz transmitter), but it does need to be by a USB port as it's powered by a micro USB cable. Totally worth it though, because this bad boy is "rated at 150 watts with an 8-inch down-firing driver and port," explains our brother site, Digital Trends. "It ought to fill a living room with sofa-rumbling low end easily."
Interested in this audio upgrade? You can pre-order the Klipsch Reference Theater Pack for $999, which isn't a bad price considering the original Reference systems, although customizable, can retail or thousands of dollars more and usually require a lot more bulky equipment.
A version of this article originally ran on our brother site Digital Trends.