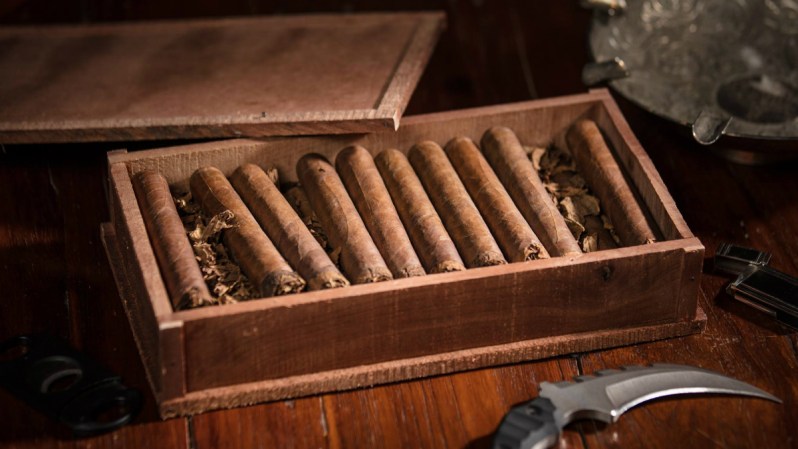 When most people think of the world's finest luxury cigars, their minds immediately land on that old myth that the best in the world come from Cuba. While that might have been true decades ago, prior to the United State's implementation of the infamous trade embargo, the reality of the cigar situation today is a little bit different.
Gone is the era when you could buy a box of Cubans and know you'll be getting a high-quality, perfectly smokeable product. Because of trade restrictions, lack of advanced agricultural techniques, and poor harvesting and storage, many Cuban cigar brands today have fallen off the radar of the world's top cigar aficionados. Instead, cigar lovers from around the world have branched out, turning away from Cuba to other brands and areas in the Caribbean and Central America. Once such company is Gurkha Cigars. Established all the way back in 1887, Gurkha Cigars has been producing some of the highest quality (and most expensive) cigars on the international market.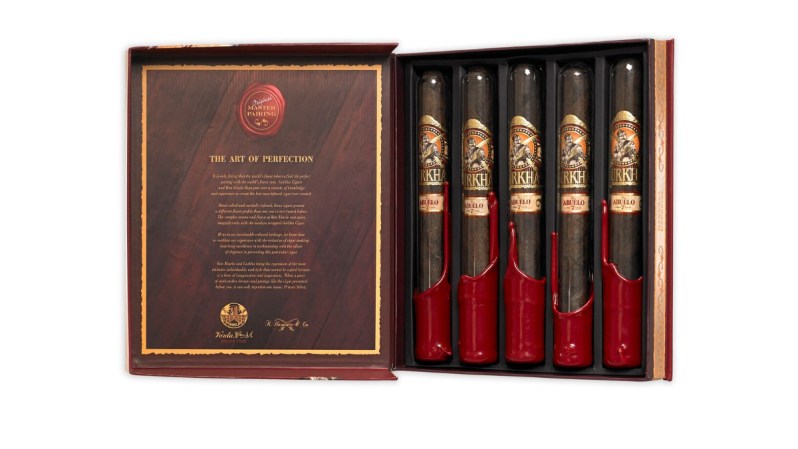 "The reputation of Cuban cigars has worsened over the years among true cigar aficionados. While you may still find a great regard for Cubans, it is not unlikely to find those that invest in cigars completely convert to only Gurkha's once they have experienced our cigars," says Danny Carroll, brand ambassador for Gurkha Cigars. "I have found that, quickly, their perceptions of where the best cigars come from are shattered."
Those impressions are typically formed by Gurkha's flagship cigar brand: The Grand Reserve. Each iteration from The Grand Reserve line is infused with fine cognac. Handmade in Honduras from the best and finest tobaccos Central America can produce, the highest priced cigar from this line is His Majesty's Reserve, which runs $15,000 per box (or roughly $2,000 per cigar). That's what we call a burning a wad of cash (almost literally).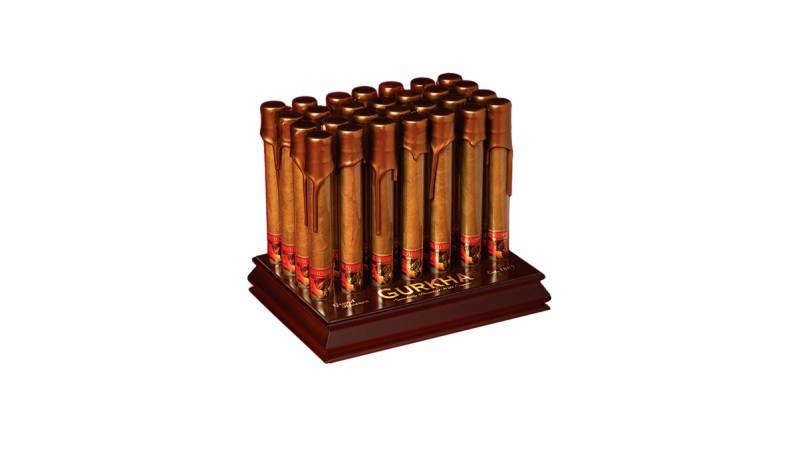 But the grandeur (and accompanying expense) doesn't end there. Gurkha Cigars also offer bespoke travel and gift packages for the guy "who has everything … except a budget," according to a recent statement.
The most expensive and outrageous of these packages is the Royalty Package, which is more than appropriately named. The package includes a first-class flight to Miami from anywhere in the world, a three-night stay to visit Gurkha's headquarters, and a trip to the brand's factory in Nicaragua to create 10,000 (yes, 10,000) of their own customized cigars complete with custom bands and boxes. Also included? A $200,000 humidor to store those 10,000 cigars, and a luxury luggage set and watch to commemorate the trip.
"For the person who has everything, the uniqueness of the experience is very important," Kaizad Hansotia, CEO of Gurkha Cigars, explained in a recent press release. "They can witness the behind-the-scenes of the cigar industry and create their very own cigars with customized bands, boxes … the works."
For anyone who can afford the $1,000,000 price tag attached to the above trip and is interested in taking Gurhka up on its offer, you'll have to contact the brand directly.
For everyone else who just wants a taste of what Gurkha has to offer, locate a store near you.
Editors' Recommendations