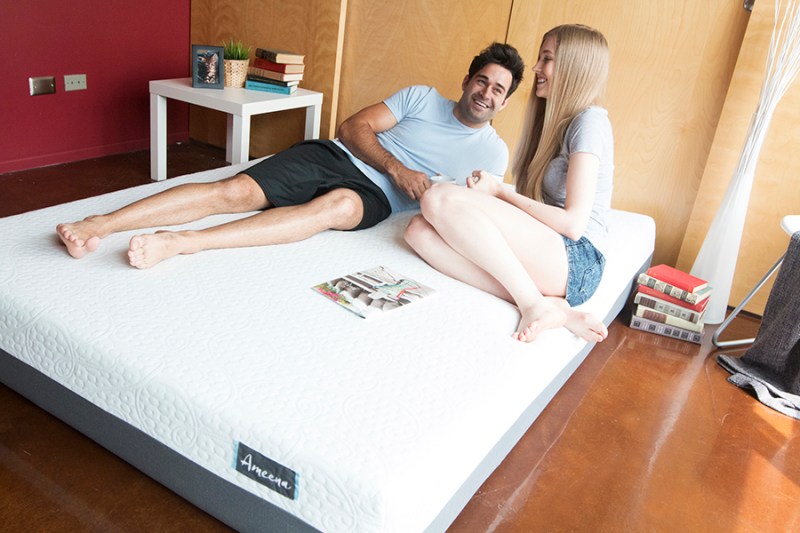 It only takes one night on an air mattress, or even an obliging friend's sofa to make you grateful for your mattress.
Not everyone has the luxury of a good mattress, or hell, a mattress at all, but Ameena Mattress is looking to change all that.
Lack of adequate sleep inhibits your ability to think critically, can lead to stroke, heart attack, diabetes, decimates your sex drive, leads to wrinkles, and impairs judgment, among other terrible things. Sleep deprivation was a major factor in the Three Mile Island nuclear accident, the Exxon Valdez spill, and even Chernobyl's disaster. Yeah, sleep isn't a luxury, it's imperative. And if you live, let's say 75 years, you're going to spend around 25 years of it sleeping, so don't you want the best mattress if you're going to be spending a quarter of a century with it?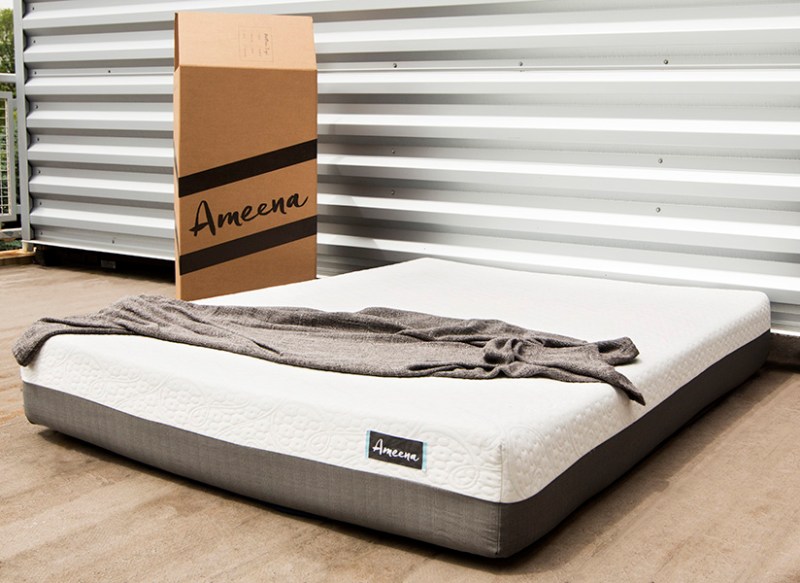 Ameena strives to make the absolute best mattress. They are designed to relieve pressure point irritation, which cuts down on disruptive tossing and turning and helps improve circulation. They also use a solid foundation, which will absorb the motion of a partner getting in or out of bed, or inexplicably jumping on the bed with red wine. But perhaps their most exciting feature is that you'll never again suffer from the scourge of hot mattress! They use Thermaphase Gel Memory Foam that is apparently seven times better at reducing heat than other foams. You'll be so glad come summer.
This miracle mattress, using CertiPUR-US certified foam, arrives rolled up in a box and is remarkably easy to move around. Try your Ameena mattress for a whopping 120 nights and if you don't like it, no worries– send it on back. If you keep it, and odds are good you will, you have a 15-year warranty backing that baby up. All this and you're looking at $900 for a king size.
But Ameena Mattress isn't just concerned with your great night's sleep. The company partners with charities and shelters all over the country to provide free mattresses for those in need. For every mattress sold, they give one away to places like Habitat for Humanity, Coalition on Temporary Shelter, The Salvation Army, and South Oakland Shelter, which alone provides a safe place to sleep for over 12,000 people, like veterans and domestic abuse victims.
You can rest easy knowing your purchase helped others do the same.
Editors' Recommendations