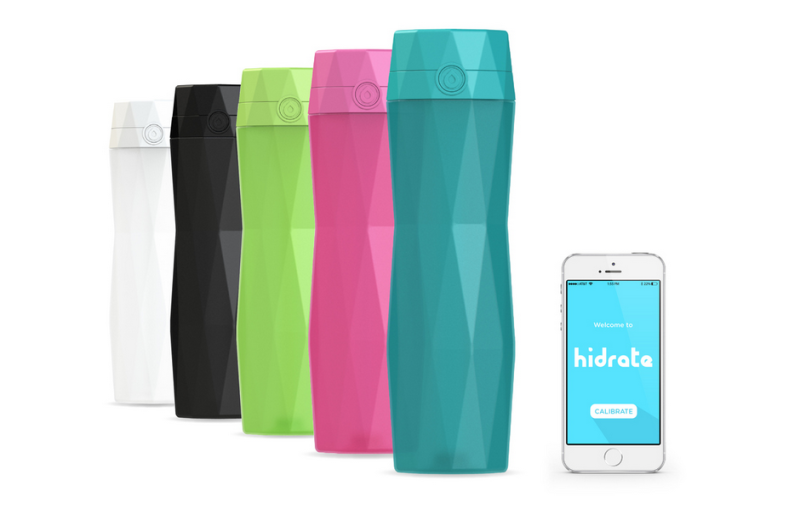 Considering how water is a basic necessity of life, you'd think folks would have an easier time drinking it. According to a 2013 study from the Centers for Disease Control and Prevention, however, 43% of Americans don't even come close to the recommended six to eight cups per day. Perhaps it'd be easier if people could track their water intake with a smartphone app?
That may sound like a joke, but it's precisely the thinking behind HidrateMe, a smart water bottle that syncs with your devices and reminds you to stay hydrated. The HidrateMe Kickstarter campaign launched on June 1, and has already surpassed its goal of $35,000 by a factor of 10. Who knows where they'll be by the time the campaign ends on July 13. We're talking Reading Rainbow-level success.
Related: Feel Good Fridays: Soma Water Filters
If you're feeling bone tired despite getting plenty of rest and exercise, water could be the missing piece of your otherwise healthy lifestyle. As the Kickstarter pitch video points out, there's no easy way to track precisely how much water you drink in a day. The HidrateMe water bottle seeks to fill this void in a big way.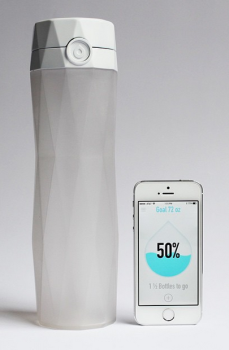 Once HidrateMe is ready to roll, you can download the app and enter your weight, height, age, and gender. The app will then use this information to automatically calculate your recommended daily fluid intake. It will also adjust its daily recommendation based on temperature, elevation, humidity, and other considerations. As you drink from your HidrateMe bottle throughout the day, you can check your phone to see your water intake climb to 100% of the recommended amount. If you're not drinking enough, the HidrateMe bottle will glow as a gentle reminder to drink up.
Since HidrateMe has already been so spectacularly funded, they will likely start hydrating folks in December 2015. They're still accepting contributions — you can be among the first to receive a HidrateMe bottle with a pledge of $45 or more.
Learn more at the HidrateMe Kickstarter page.
Editors' Recommendations