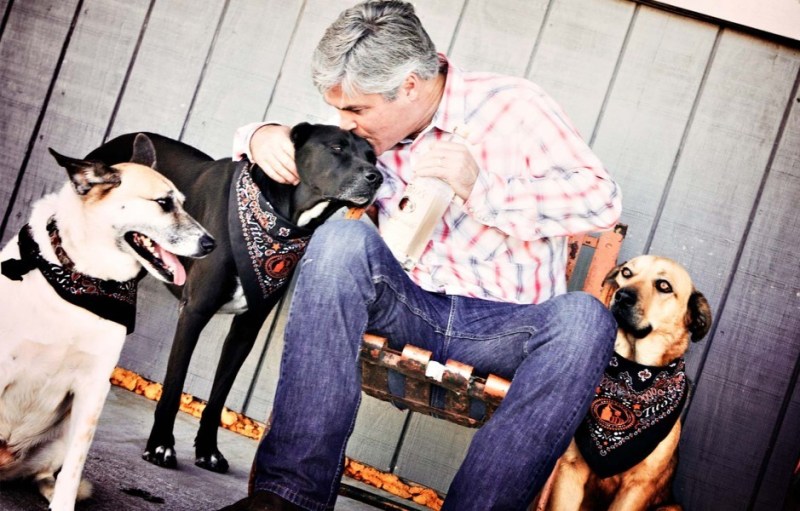 Most people would agree that vodka for dogs is a terrible idea. Hilarious? Probably. Ethical? Absolutely not. How then, can vodka and dog lovers combine their passions? Well, Tito's Handmade Vodka offers an answer by virtue of their partnership with a community veterinary organization called Emancipet. Read on, and you'll learn why Tito's is known as "Vodka for Dog People."

Master Distiller Tito Beveridge incorporated Tito's Handmade Vodka in 1995, and started distilling vodka in a 998 square-foot shack in Austin, TX. At first, it was just Tito and his yellow lab, DogGio. As the business grew, so did the number of dog-loving employees.
Over the years, Tito's distillery doubled as a dog shelter, taking in local strays, cleaning them up, and making sure they got adopted. Many members of Tito's crew — including Tito himself — brought these dogs into their homes.
Related: How to Set Up an Intoxicating Home Bar
For help with spaying, neutering, and other veterinary services, the Tito's team took their dogs to Emancipet — a local organization dedicated to making pet health care affordable for everyone. Given Tito's office dog culture and Emancipet's dedication to affordable pet health, it was only a matter of time before the two formed a partnership.  
Today, Tito's is helping spread awareness of Emancipet's mission so they may increase the number of low-cost clinics in Texas and beyond. Tito's is also helping raise money for Emancipet with their line of t-shirts, leashes, chew toys, and other items. All proceeds of said items go directly to Emancipet.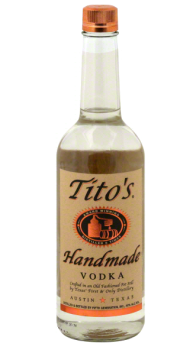 Oh yeah, we should mention that Tito's also sells delicious, affordable vodka that's made from 100% American corn. The vodka has received excellent reviews across the board, including a 5-star review from VodkaBuzz.com. As Tito puts it, "I make a filet mignon at a pot roast price."
If you're looking for a way to treat your dog, don't spike his water bowl; instead, get him a dog toy from Tito's. Doing so will help make preventative veterinary services more affordable for pet owners. And while you're doling out treats, you might as well treat yourself to a bottle of Tito's.   
Browse Tito's dog-related products on their website.
Click the link to find out how to get involved in Emancipet's mission.
Editors' Recommendations