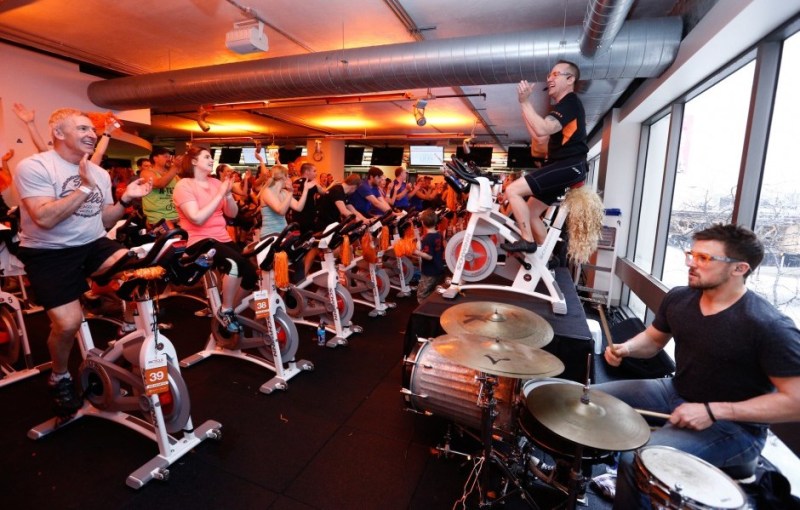 Frankly, giving to charity isn't a natural impulse. For most of us, money isn't easy to come by — once you get it, you either want to keep it or spend it on something that will make your life better. Sometimes a small incentive is necessary to grease the wheels of charity.
Here at The Manual, we love charities that can improve the lives of both the giver and the recipient. That's why we're such big fans of Cycle for Survival — a part of the Memorial Sloan Kettering Cancer Center that raises funds for cancer research via indoor cycling events.
How does it work? An individual can register a new cycling team or join an existing team with a fundraising commitment that team members work together to reach. The team then enjoys a vigorous indoor cycling workout while 100% of the funds goes toward important rare cancer research.
Related: Feel Good Friday: Pink Pocket Squares for Breast Cancer
So-called "rare" cancers are more common than you might think. Pancreatic, brain, ovarian, and stomach cancers, plus all cancers affecting children are just a few that fall into the "rare" category. Together, rare cancers account for about half of all cancer cases, yet don't attract the kind of research funding that more common cancers receive.
Cycle for Survival has hosted life-saving cycling events since 2007, and together with founding partner Equinox, has raised more than $80 million for the Memorial Sloan Kettering Cancer Center. Thanks to Cycle for Survival's contributions, the cancer center has done important work on research and clinical trials, improving cancer treatment around the world.
If you live in the NYC area and would like to check out Cycle for Survival yourself, we urge you to visit the MRket semi-annual menswear show, which runs from January 24th to 26th. There, you can support the cause by hopping on the a Cycle for Survival bike or by donating directly.
Cancer is a devastating disease — we need to come at it from all angles in order to find a cure once and for all. If the idea of meeting your fitness goals is the impetus you need to help fund important research, we urge you to find a Cycle for Survival event near you.
Click here to donate directly to Cycle for Survival
Editors' Recommendations