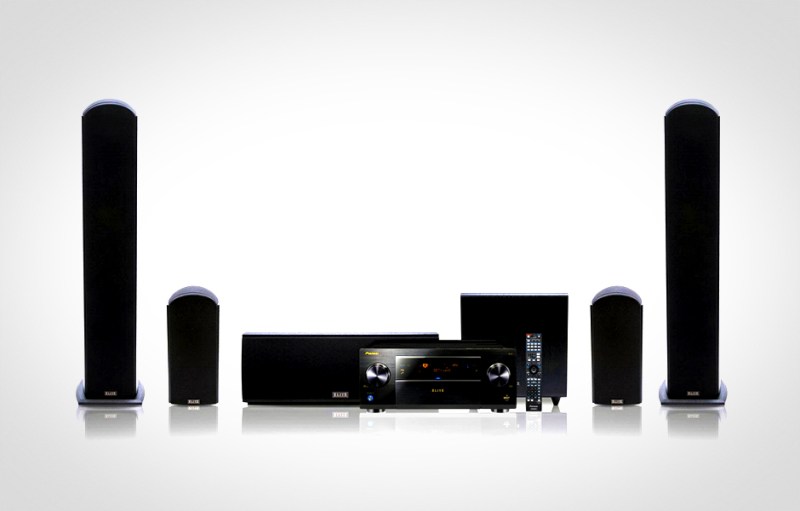 If you've been out to see a movie in a commercial theater recently, you've probably at least seen signs advertising Dolby Atmos or, better yet, heard the technology in action during a major blockbuster screening. Still, if you're not familiar, Dolby Atmos is essentially the latest, greatest thing in surround sound, and the exciting news is, it's coming to home theaters later this year.
Two years ago, Dolby unleashed Atmos at a very limited selection of theaters. The technology, which allows for an ear-crushing 64 individual channels of surround sound (using up to 128 speakers) is a quantum leap forward from the 6 or 8-channel technology we've been listening to for the last several years. Not only does Atmos put a bunch of speakers in the ceiling to add a new dimension to the sound field, but movie soundtrack engineers now have the freedom to steer any given sound around the room, from one speaker to the next, totally seamlessly. This capability adds an entirely new sense of realism to fly-over effects, rain … you name it.
So how will this technology work in a home, where space is much more limited? Well, one of the cool things about Dolby Atmos is that it is scalable – you don't need to worry about finding a spot for 55 more speakers – and it works in such a way that it adapts to however many speakers you do have. For the time being, Dolby Atmos in home theater setups will be limited to the addition of up to four speakers, and these speakers will either be mounted to the ceiling to fire down at you, or, if that's not possible, placed atop other speakers in the room, aimed at the ceiling so the sound reflects down.  The good news here is that you only have to add speakers, not replace them, to get into Atmos.
Of course, you'll need a more modern receiver – all the major brands are announcing Atmos support right now – but you will not need a new Blu-ray player. Dolby says that existing Blu-ray technology can handle Atmos, and we can expect to see Blu-ray discs encoded with Atmos coming at the end of this year, with many, many more planned for 2015.
We're beginning to see some excellent bundled solutions for those who want to start fresh with an Atmos-enabled system. Pioneer has announced three Atmos-enabled Elite A/V receivers, ranging from $1600 to $3000, and a complete 7.1.4 Atmos-enabled speaker system designed by the legendary Andrew Jones for about $3150 (pictured above). That means a soup-to-nuts Dolby Atmos surround system is about $5k away if you're looking to start from scratch.
Click here to find out more about Atmos and the Pioneer system mentioned above. 
Editors' Recommendations