November is Lung Cancer Awareness month and it comes with some startling facts.
Did you know that lung cancer kills more people than breast, colon, and prostate cancers together? It's also the primary terminal cancer for American women. Those grim statistics have helped give way to an awesome initiative: The Climb for Clean Air program, which is turning 30 in 2017.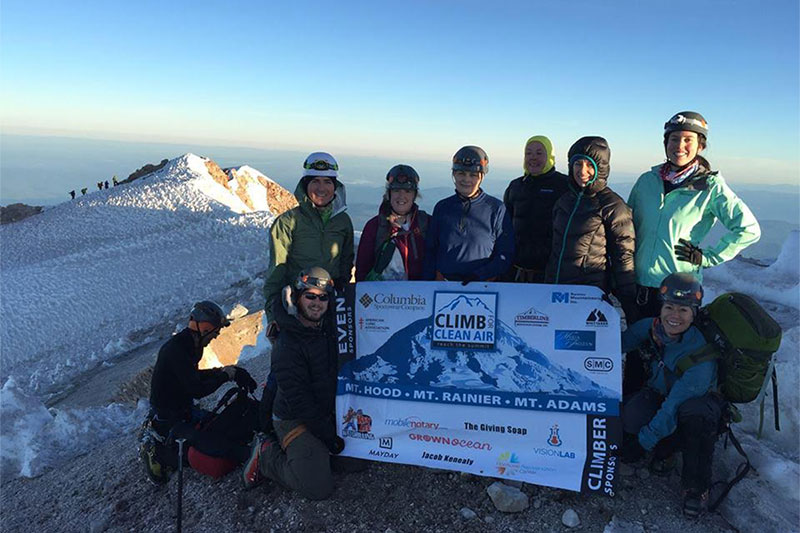 Started in an effort to end the deadly scourge of Tuberculosis (TB), which killed without mercy, the American Lung Association has been around for over a century. It changed it's name from the snappy "National Association for the Study and Prevention of Tuberculosis" to The American Lung Association when it began to tackle more pulmonary issues. Just a few of its successes include discovering a treatment for children with TB, banning smoking on flights, identifying the gene that's to blame for cystic fibrosis, and discovering a treatment that inhibits growth of lung cancer tumor cells. Additionally, they've worked to strengthen the Clean Air Act, which helps us all breath easier.
Still, a staggering 30 million people in the US have some form of chronic lung disease meaning there is a lot of work left to be done to protect those useful wind bags (not at all an accurate scientific or medical term) in our chests.
That's why fundraising events like The Climb for Clean Air are so important. And in this case, it is also ridiculously fun. The Climb for Clean Air program began in 1987 and since then, over 1,500 people have received the training, support, and guidance to climb mountains. And not just any dinky little mountains: we're talking Mount Rainier (11,245 feet), Mount Hood (14,410 feet), and Mount Baker (10,781 feet). Over five million dollars for research has been raised through the program. Essentially, you are provided with everything you need to become a mountain climber (no prior experience necessary) while raising money to help save and enhance lives. Has there ever been a cooler fundraiser?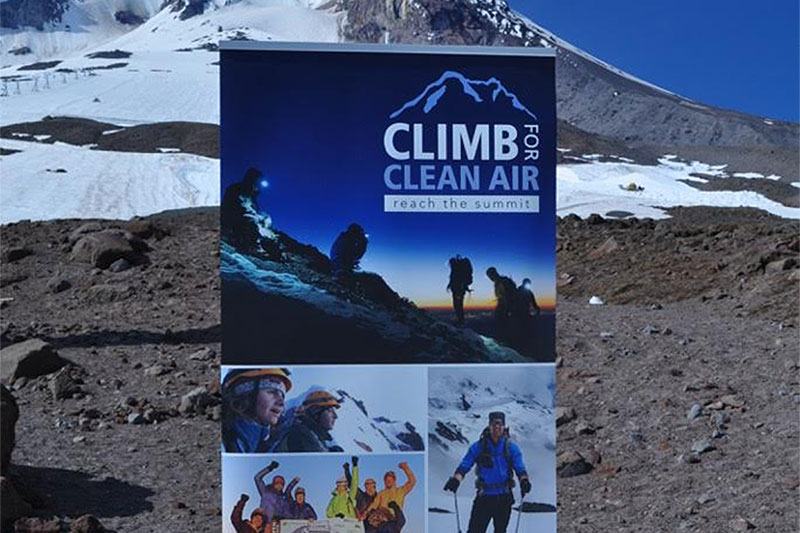 "The Climb for Clean Air program brought together many things in my life — from the need to do something adventurous and challenging to the chance to honor my mother, who died of lung cancer in 2003, and to help fight lung disease," said Mt. Hood participant Wendy Barnes. "I have worked with a group of pulmonary specialists for 18 years and see patients for lung diseases such as asthma, chronic obstructive pulmonary disease, and lung cancer. My climb also honored these wonderful patients and their courageous attitudes."
This year's honorary co-chairs are ridiculously badass: Stacy Allison, only the first woman ever to summit Mount Everest, Lou Whittaker, revered mountain climber and co-founder of Rainier Mountaineering who has climbed up and down Mt. Rainer an unbelievable 250 times, and his son, Win Whittaker, who has climbed Mt. Rainier an equally insane 182 times, which begs the question, do the Whittaker men ever just watch a movie?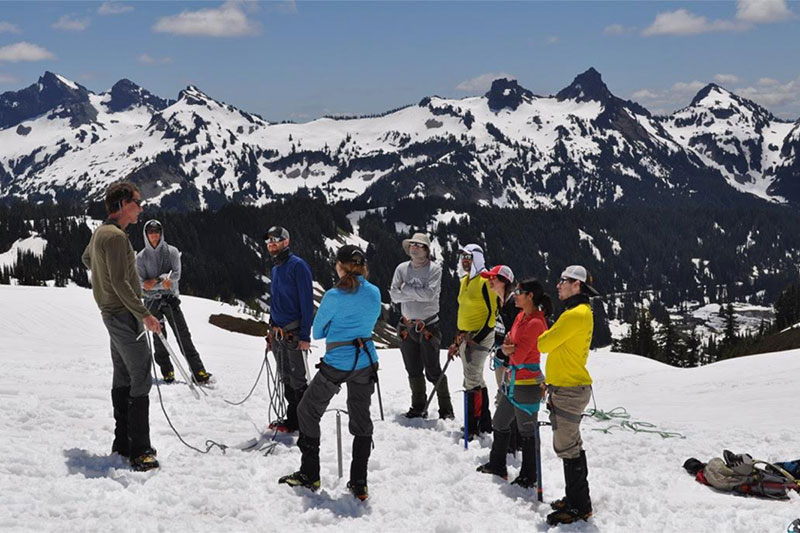 Registration for the 2017 June, July, and August climbs is already open, so get going because as Jack Kerouac said, "…in the end, you won't remember the time you spent working in the office or mowing your lawn. Climb that goddamn mountain." And climb it for a cause!
Editors' Recommendations