Cheat Codes are well on their way to unlocking the secret to pop success — and it starts and ends with extremely danceable tunes geared to get you moving.
And with 18 million monthly Spotify listeners and appearances at festivals like Firefly under their belt, people are stopping to pay attention to the producer-DJ-singer group — and turn it up in the process.
One listen of the Cheat Codes' electro-pop tracks reveals pulsing beats and the sort of soaring hooks that call to mind big crowds the world over (makes sense — the band is among the top 30 streamed artists on Spotify).
That it's all happened in just about two years speaks to the speed at which music travels these days — and hype builds. Formed after Trevor Dahl, Matthew Russell and Kevin Ford starting writing music together after (and Trevor and Matt lived together at various spots in LA), things immediately clicked — and took off fast.
The group's debut single, "Visions," reached No. 1 on the Hype Machine chart in 2015, long a reliable arbiter of music slightly off the beaten path. And the trio's June 2016 release of "Sex" — which sampled Salt-n-Pepa — has become a streaming sensation (nearly 400 million spins on Spotify).
They're certainly on the rise and climbing. The group can be heard lately teaming up with David Guetta and Grammy-nominated producer Robin Schulz on "Shed a Light" — an effervescent track that's been played to the tune of about 114 million listens and counting.
It helps that the guys can back up their statement-making music with poppy, fun style — from eyecatching outerwear (throwback bombers and suede biker jackets included), along with sporty sneakers and military boots.
"The clothes we usually wear when we're traveling are typically a pair of sweats (from a brand like Moschino or Polo) … something comfy, but yet at the same time looks nice with something like the Adidas Y3 sneakers. On top, we'll rock a basic t-shirt, with a dope hoodie or bomber jacket," said Kevin Ford, one-third of the stylish trio. And on stage, the guys favor everything from distressed jeans and simple tees to ornate bath robes — comfort above all, right?
The guys also count Kanye West, Zayn Malik and David Beckham as style icons — all guys with a penchant for great outerwear, slim jeans and essential footwear, from sneakers to boots.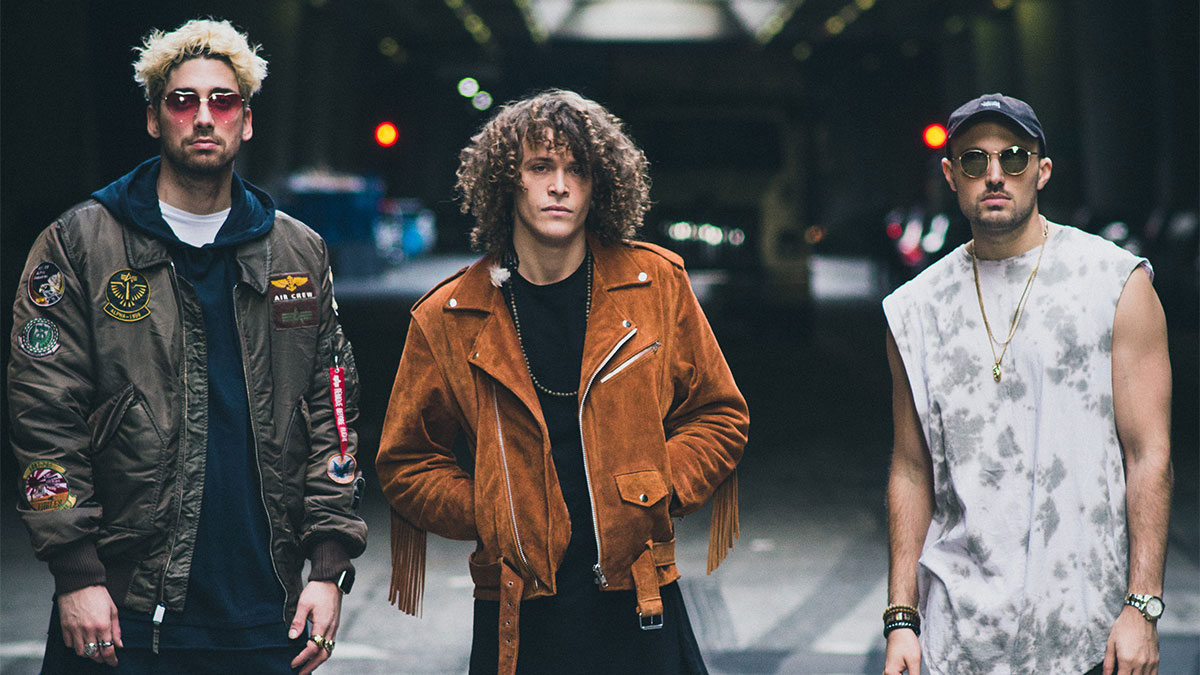 It's about more than style, though — there's also substance to the band's music. Even outside of the confines of features, Cheat Codes creates a winning electronic-pop blend. "Queen Elizabeth" is a bright, instantly catchy track, and "Follow You" is the trio at its best, showcasing both vocal talent and a knack for crafting dance-worthy sing-alongs.
Cheat Codes' busy schedule leaves little time for a breather — and merits that they jet set the country & globe while being prepared for everything (especially high-energy shows). That's why they each have their eyes set on a grail timepiece.
"Especially being on the road so much, it's a little hard to keep track of time and the Rolex Yachmaster II can help us with that," the band said. If their success keeps up, time will likely fly by even faster — and you have to feel that'd be just fine by them.
Editors' Recommendations