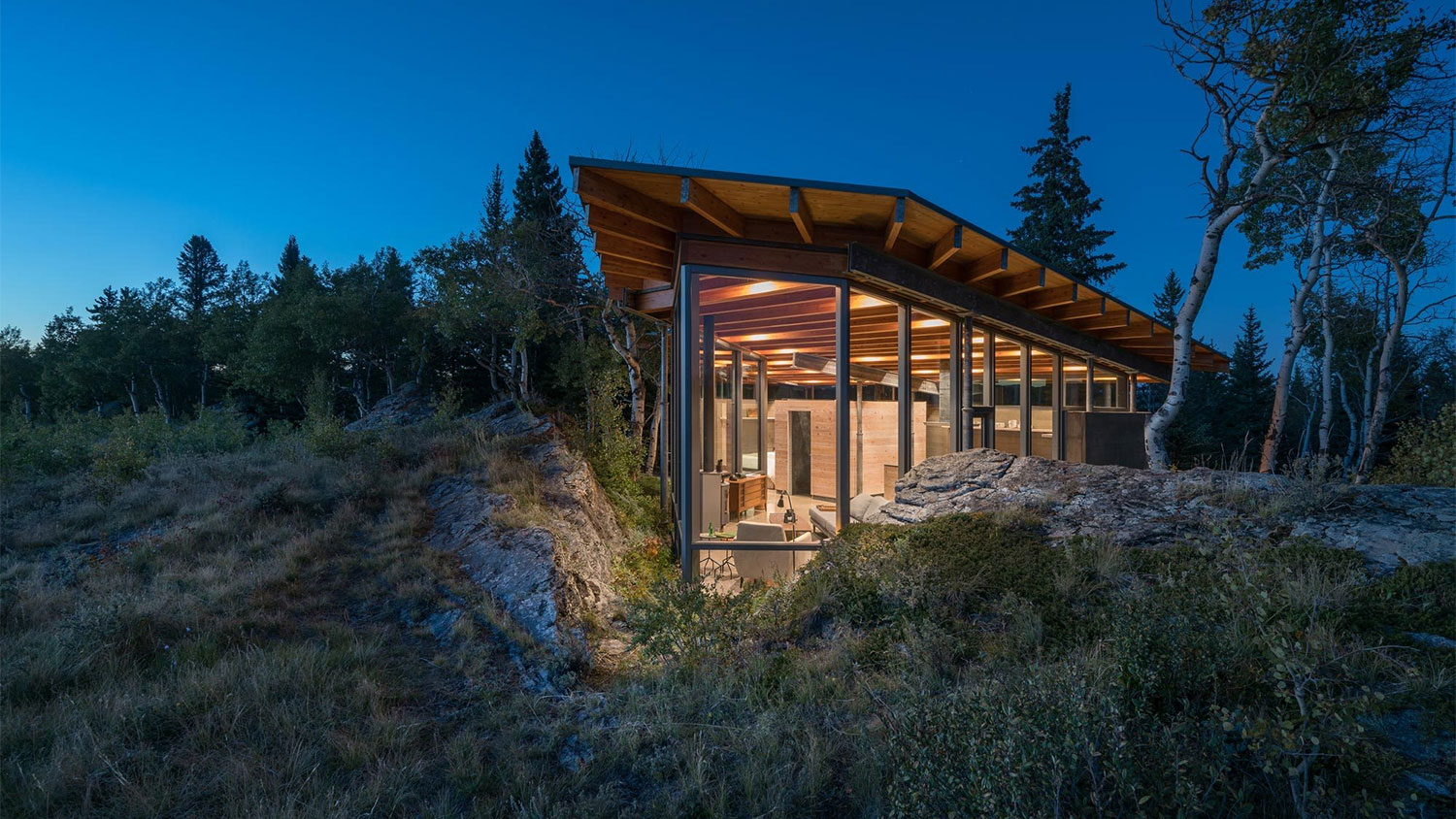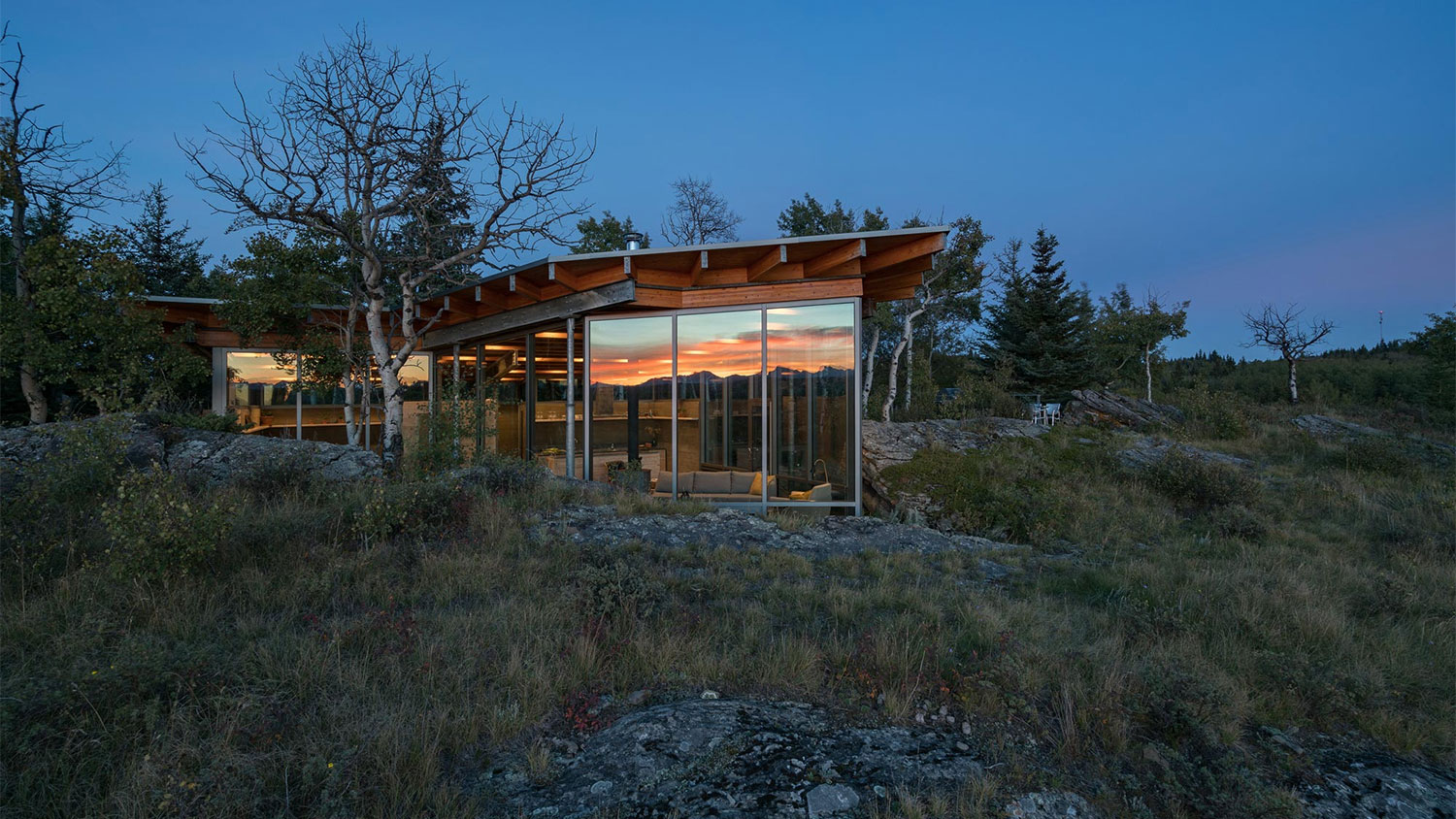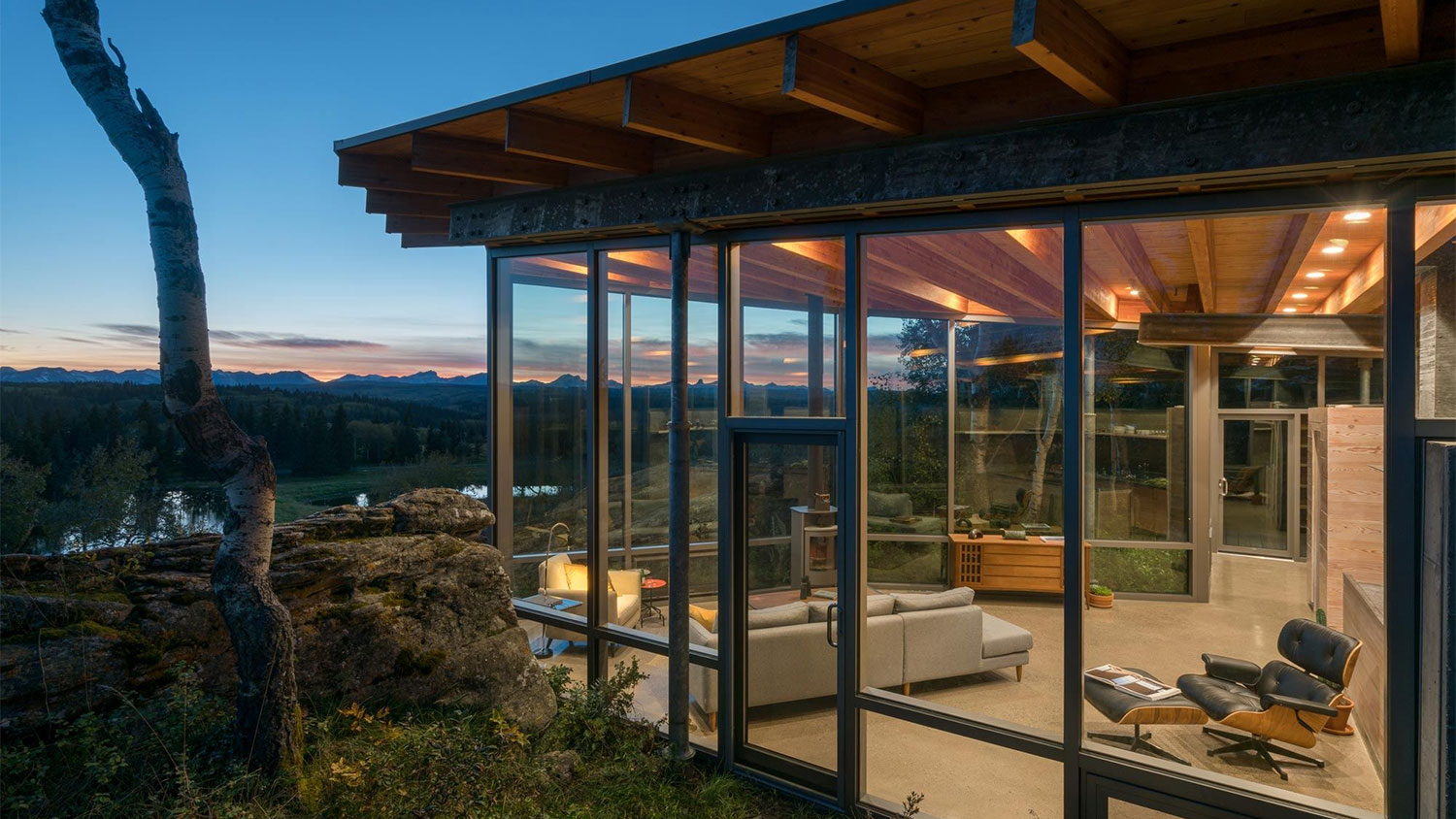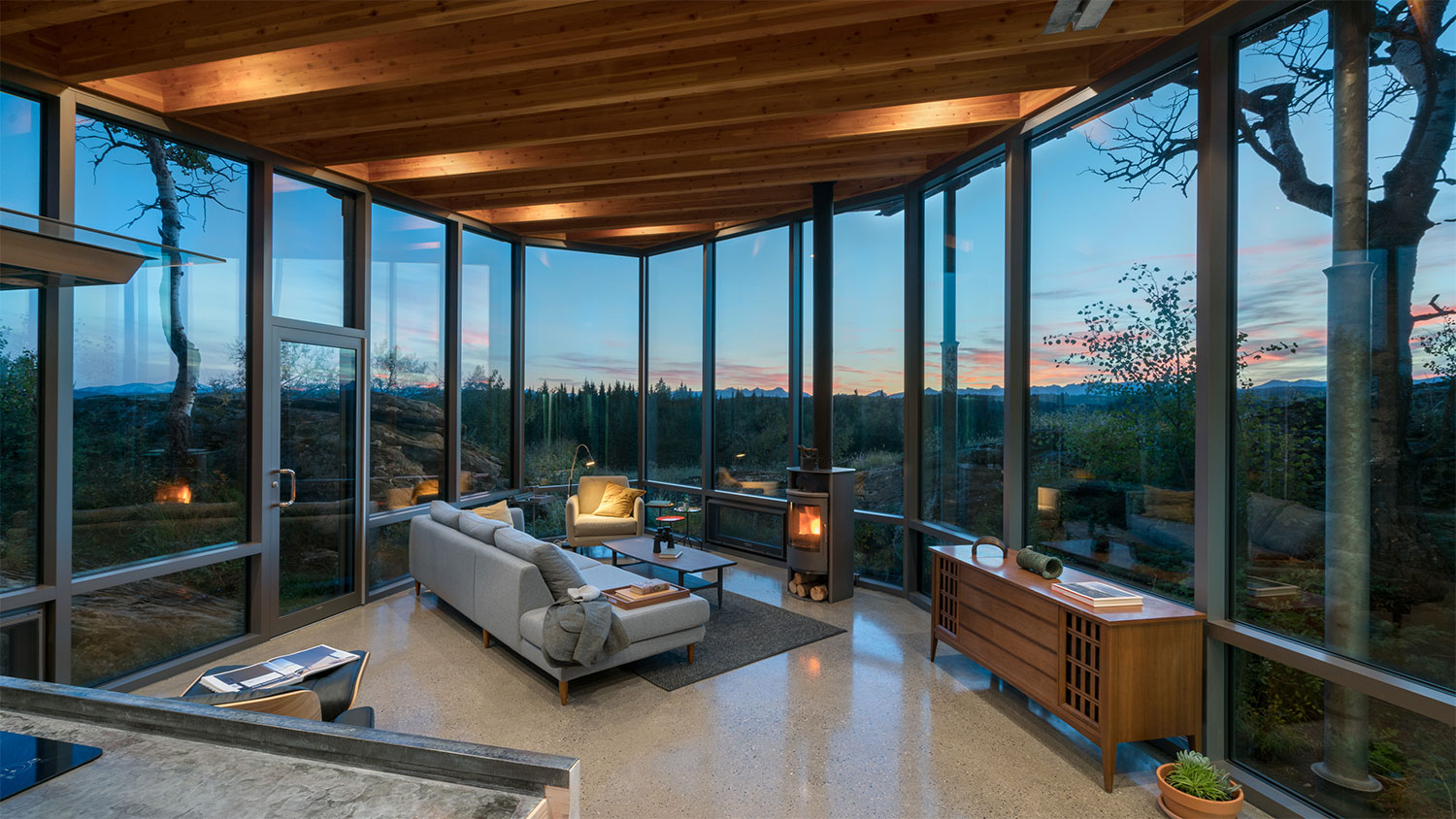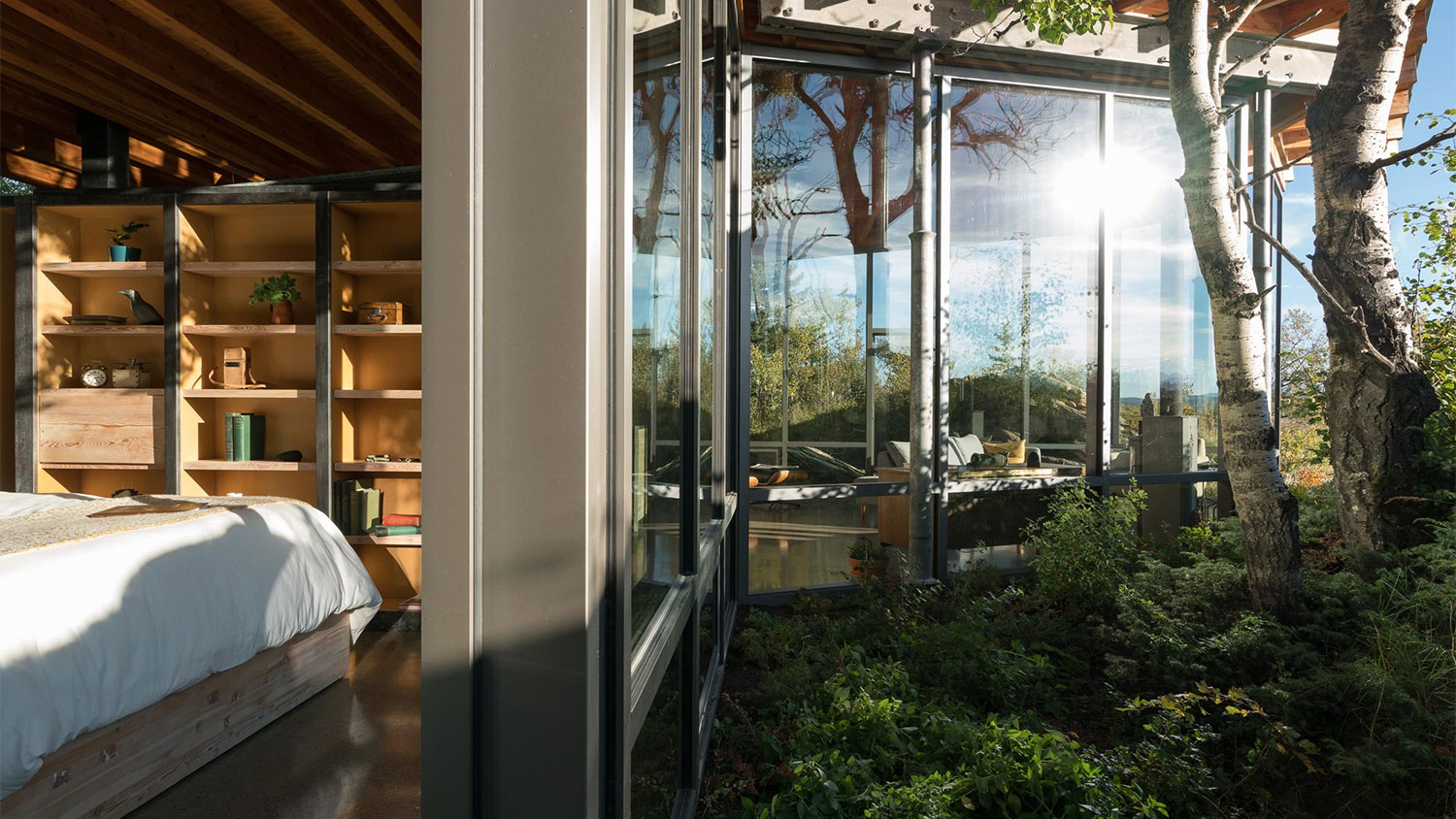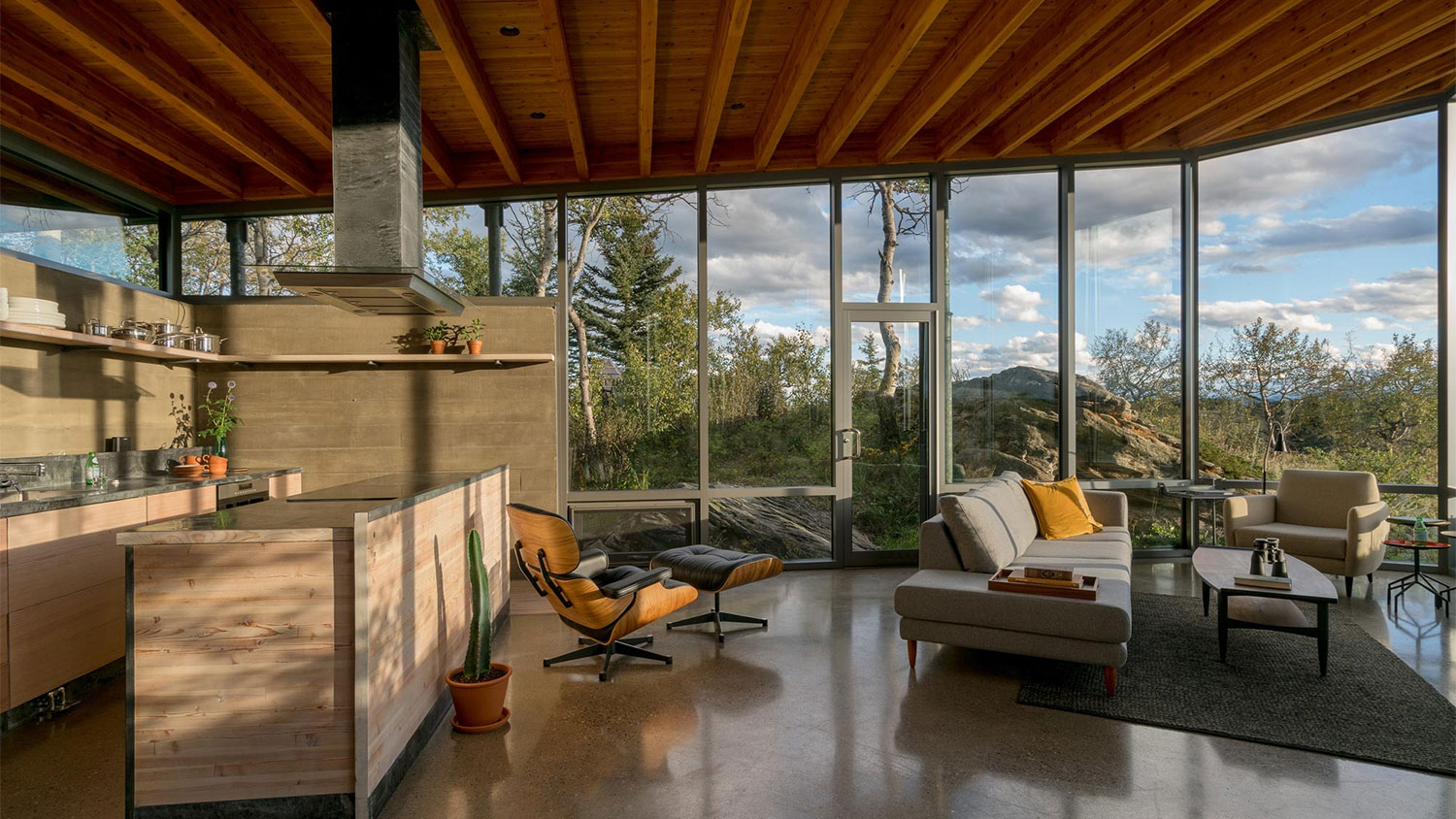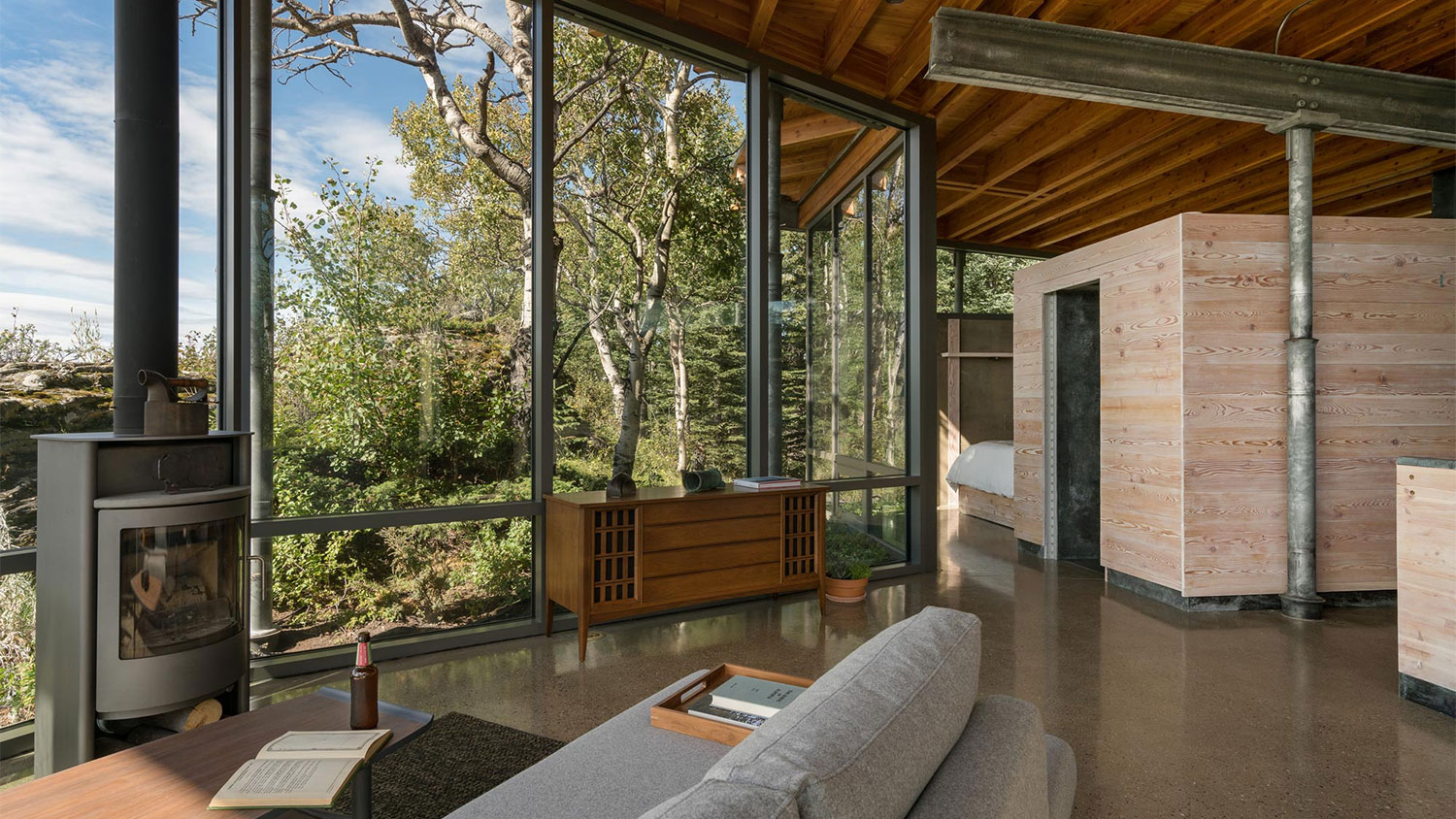 The tiny house trend is causing a big shift in homeownership. The idea of a smaller mortgage (and nearly non-existent utility bills) has more people looking to downsize their homes from maze-like McMansions to cozy retreats. But with downsizing comes the worry that a small space means less modern amenities we've all grown used to. Recognizing this concern, architects like James Cutler of Cutler Anderson Architects are creating new homes packed with luxury in a small footprint.
Sandwiched between boulders, Cutler's Rock House is an 800-square-foot home that overlooks the Rocky Mountains in Alberta, Canada (keep in mind that most "real" tiny houses clock in at 400 square feet max). It is part of Carraig Rock, a rural community designed as a luxury retreat from the hustle of everyday life. The focus of each cabin is to unwind and enjoy the beauty of nature in style.
The rugged ridge where Rock House sits was the inspiration for the name and layout of the home. Part of the rock was cut away, allowing the home to sit in the ridge and blend in with its surroundings. Using the natural environment as inspiration, the materials of the home include polished stone floors, timber partitions in place of walls, and exposed wood beam ceilings.
The entry is at the back of the home and is accessed by a simple dirt path. Stepping inside, the space is filled with natural light thanks to a wall of windows in the front of the home. The use of partitions instead of full-height walls allows light to reach the rear of the home, keeping the entire space bright and airy.
The main space is the family room, which includes a sitting area and a luxurious, contemporary kitchen. All of the exterior walls are made of glass, providing jaw-dropping, 180-degree views of the Rocky Mountains. The unique footprint of the home resulted in an almost triangular family room that juts out over the land. The space is decked out in stylish mid-century modern furnishings with a cozy cabin feel enhanced by a wood-burning fireplace.
Off to the side is the only bedroom, which also provides a stunning vista of the surrounding landscape. One of the biggest worries people have about downsizing is lack of storage. This issue was cleverly addressed by Cutler; the partition wall has built-in shelving with plenty of space for storage and displaying personal items.
Rock House is just one of 44 properties in the Carraig Ridge community. Residents all jointly own the 550 acres of land, ensuring that when you live here, you will get to enjoy the beauty of the land in near seclusion. Doesn't that sound nice?
Editors' Recommendations