For those who are only familiar with the purpose of a thread count through the classic trope of the high-strung character screaming about how they "can't sleep on any sheets below a 500 thread count," or demanding their beds be outfitted with linens of the 900+ thread count variety, I've got news for you–high thread counts don't necessarily mean better, softer, or more luxurious sheets. In fact, a lot of the time an extremely high thread count means the sheets are too hot and heavy and often leave you a sweaty mess.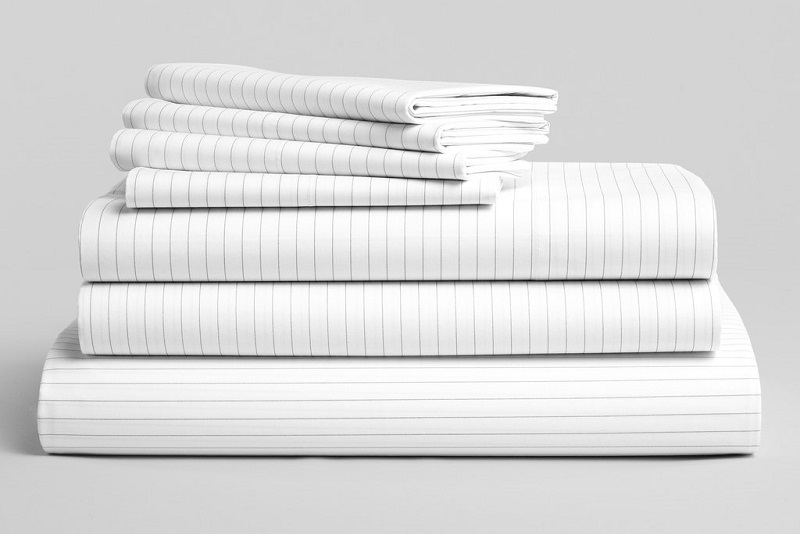 The idea of Brooklinen, a direct to consumer luxury linen manufacturer, was born in the summer of 2012 when Rich and Vicki Fulop slept under a pair of "delectable" sheets while on vacation and simply had to have them. After tracking down the maker, and being repulsed by the $800 (!) price tag, Vicki decided that she and her husband could do a hell of a lot better for a hell of a lot cheaper–even though neither of them had any experience in textiles or manufacturing.
After months of research, factory visits, fabric sampling, and self-education, the Fulops started Brooklinen in 2014 out of their Brooklyn apartment (get it, Brooklinen–Brooklyn…yeah you get it). After a successful Kickstarter that raised $237,000 (nearly five times more than their ask of $50k), Brooklinen and the Fulops ended year one with $2.5 million in revenue and closed out their second year with an astonishing $25 million in revenue. That kind of a jump in sales is the clearest indicator that the Fulops and Brooklinen have done something right when it comes to their linens.
And done something right they certainly have–with their success primarily based upon the low thread count, the cotton, and the weaving patterns they use.
"Low thread count?" you may be shouting in disbelief, "that's not luxury!" But Brooklinen begs to differ. By using long-staple cotton fibers (which feature fewer exposed and raggedy ends than short-staple) and single-ply yarn and the finest of threads, Brooklinen weaves together super-soft and super luxurious sheets using only a 300 thread-count. This low thread-count, while sounding cheap, is actually a higher-quality less expensive means of producing a softer, overall better sheet (with less material at a lower cost)–meaning Brooklinen passes that discount along to you.
I've slept in Brooklinen's Luxe Core Sheet Set (in smoke-stripe) and I have to admit that these sheets are softer, cooler, and sleep better than some of the five-star luxury hotel linens I've experienced. And, in fact, I love the sheets so much, I've got a back-up set on hand and have already ordered more as wedding and graduation gifts for friends and family.
Brooklinen isn't just about sheets, though. They make equally as soft down comforters and pillows.
So grab a set and sleep like a baby in Brooklinen–you won't regret it.