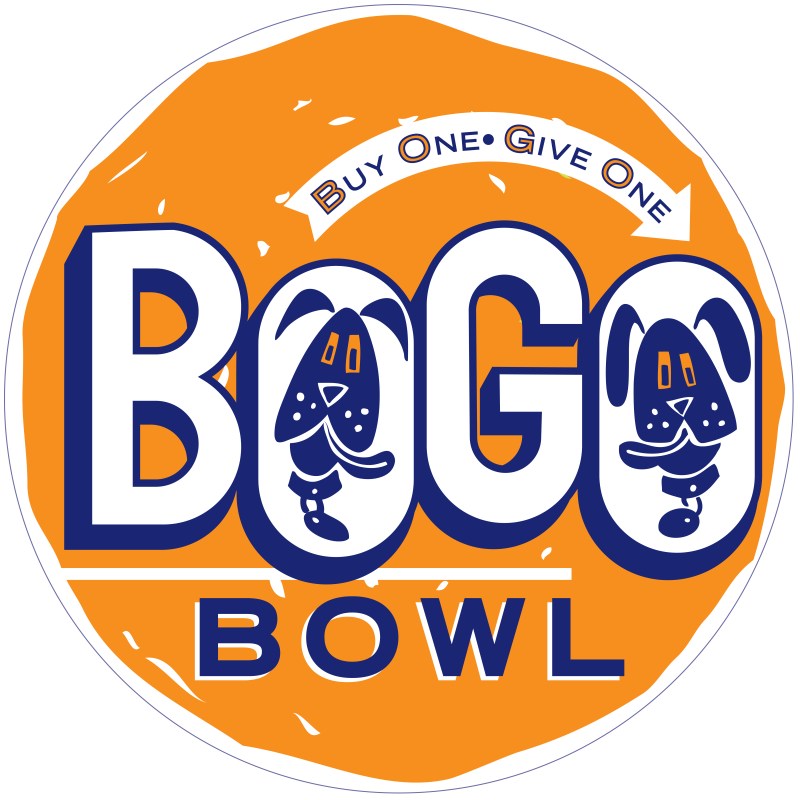 What if when you bought your dog (or cat) a bag of food and you were somehow able to also feed vulnerable, hungry animals at the same time? Thanks to Sara Henderson and Susan Hollar, it's the world we get to live in. For every bag of pet food you purchase from their company, BoGo Bowl, they give a bag to shelters or even private homes in need.
BoGo Bowl is top-tier, quality dog (and now cat!) food made without fillers or artificial ingredients. We're talking chicken protein, vegetables, fruits, and vitamins, like omegas and glucosamine. There are a variety of options, ranging from puppy food to adult dog food, offering different meats, like chicken, lamb, and salmon. Want grain free? They've got it! The website DogFoodAdvisor.com has given them four stars, and will walk you through all of BoGo's ingredients. According to DogFoodAdvisor.com, unlike some other major pet food suppliers, as of the date of publication, BoGo Bowl has had zero recalls and no quality issues.
It's slightly pricier than the dog food you just pick up at the store, but you're caring for more animals than just your own when you buy BoGo. They do offer samples if you'd like your furry friends to try it before committing to the big bags. An added bonus, they offer wildly convenient, optional subscription service so you'll never run out or have to lug the bag home from the store.
Ironically, it was cruelty that gave rise to BoGo Bowl. Before they met, Henderson and Hollar adopted two special needs dogs who had been the victims of unfathomable abuse: Henderson adopted Chance, who had been tied to an active railroad track, but managed to survive, and Hollar has Duke, who was shot and left for dead.
Henderson and Hollar connected in 2011, bonding over their love of animals and the rewards and difficulties of caring for dogs like Chance and Duke. While both had always wanted to find a way to make a difference, it wasn't until they teamed up, inspired by their beloved dogs, that BoGo Bowl was born.
Animal shelters do incredible work, often without sufficient resources. Most shelters have wish lists for all the items they need: towels, carriers, toys, most importantly, food. You can find the list of current shelters and organizations that benefit from BoGo Bowl here, broken down by state. Perhaps the best part of BoGo Bowl is that you can add a shelter or organization close to your heart (perhaps the shelter you rescued your best friend from?) and they will reach out to include them in the program.