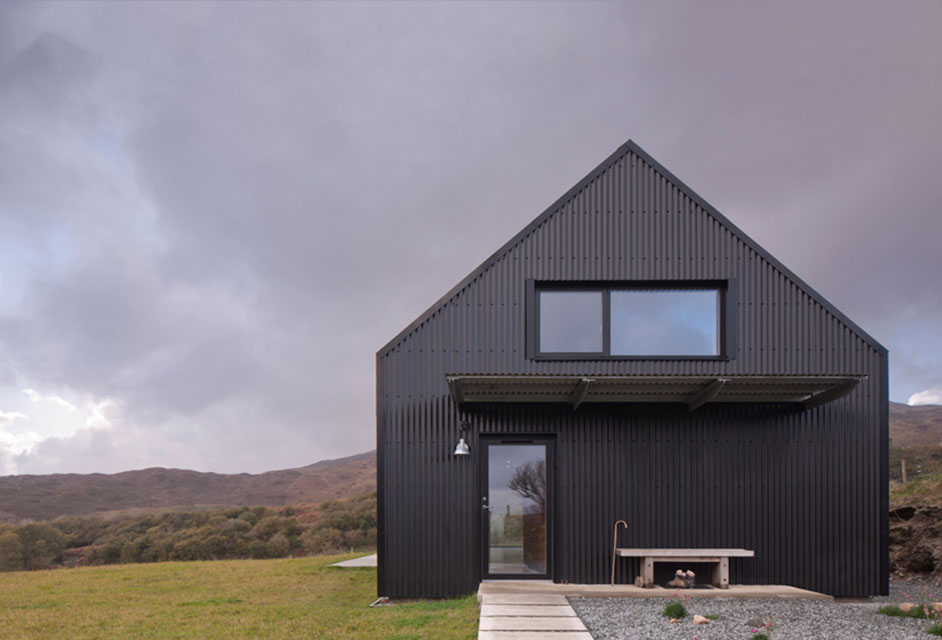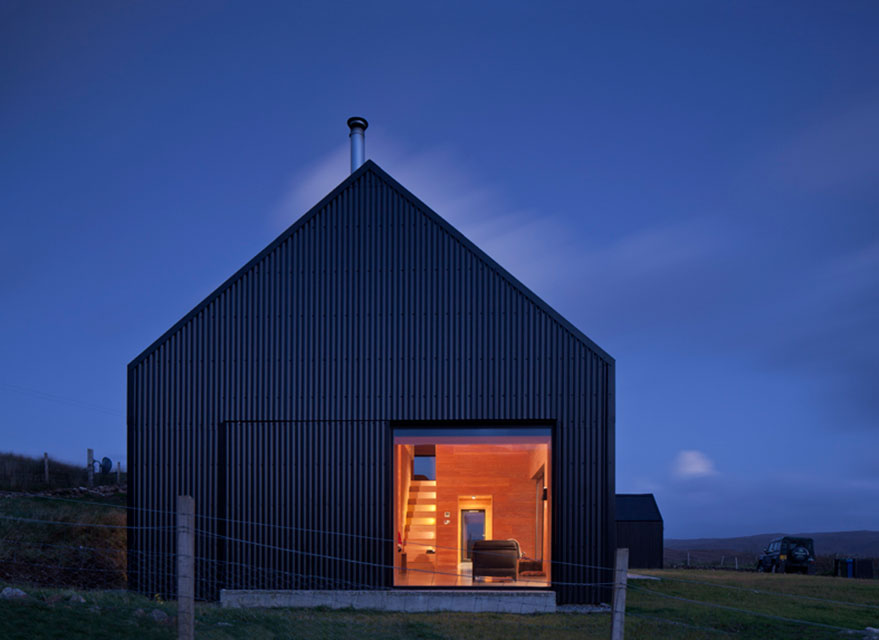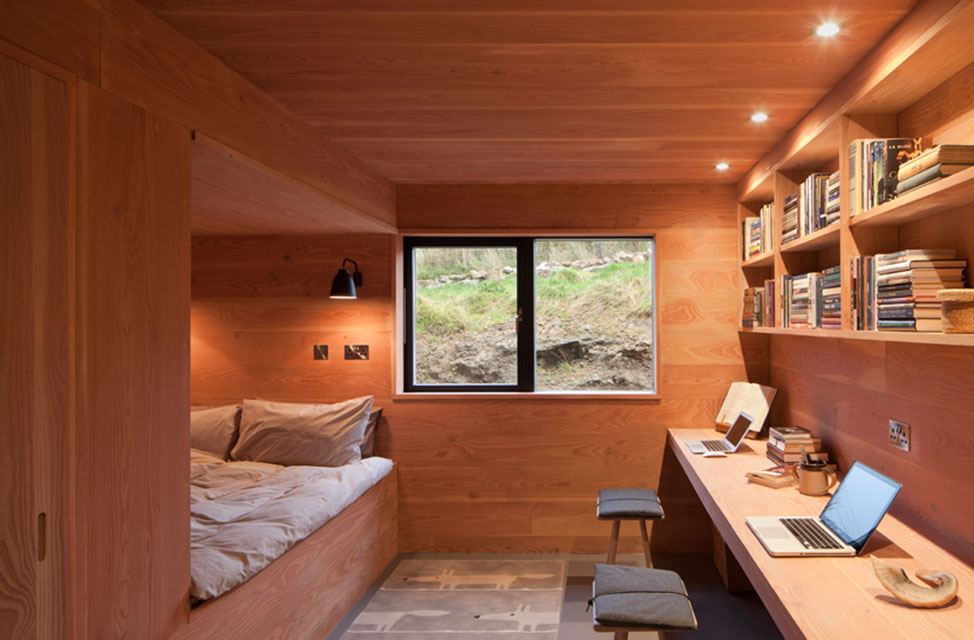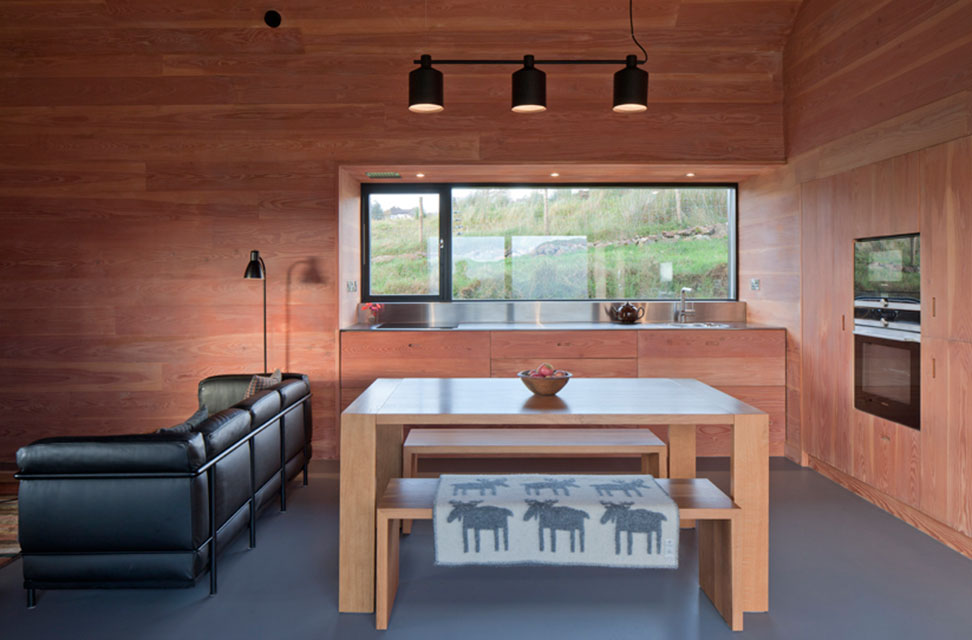 We love minimalist homes. The simple spaces offer up a peaceful vibe perfect for unwinding, escaping the hectic pace of day-to-day life, and reconnecting with nature. And few places in the world offer as stunning a landscape as Scotland. So it's no wonder we are digging The Black Shed, a modern minimalist home with a distinctly Scottish flair located on the Isle of Skye.
Located in Heaste, south of Broadford, the Black Shed is set among an idyllic landscape and offers a variety of views. From the peak of Beinn Sgritheall in the east, the waters of Loch Eishort in the south, and rolling hills to the west, the home is situated to take in all the natural beauty Scotland is known for.
Designed by Mary Arnold-Forster Architects, The Black Shed perfectly blends old and new. The site originally contained a ruin and an old stone wall. The old stone became a retaining wall and created the boundaries for the gardens. But that's not the only way old and new come together.
The Black Shed was inspired by the traditional blackhouses used in the Scottish Highlands. These were utilitarian structures meant to be shelters for herders (and sometimes their animals as well). With this in mind, Arnold-Forster designed the home as a simple gabled form, clad in black corrugated aluminum, and with minimal glazing, a step away from more traditional minimalist homes that have large expanses of windows.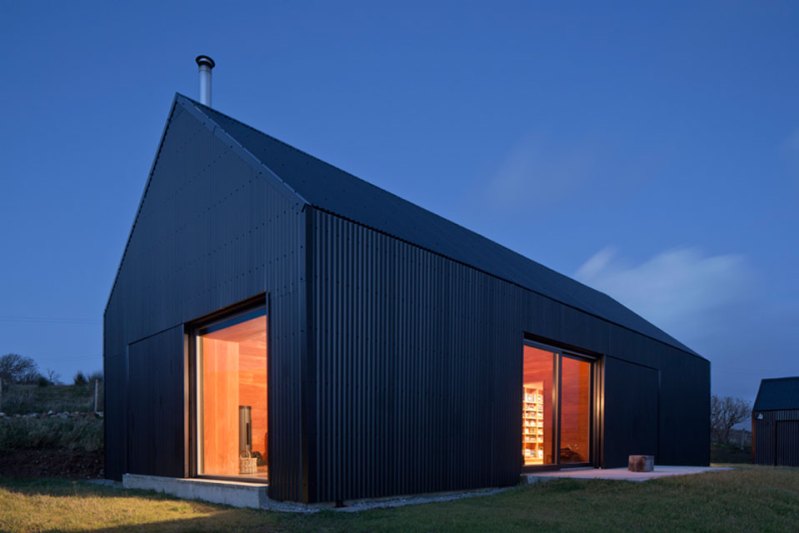 From the outside, The Black Shed is a seemingly rugged, utilitarian building designed to match the rugged landscape of Isle of Skye. Yet step inside this modern abode and you find a warm and inviting space — the perfect refuge from those pesky Scottish rains.
While the outside of the home is dark, the inside is bright thanks to the douglas fir that covers the walls and ceilings. This light finish maximizes the natural light that comes in thanks to the carefully placed windows which follow the path of the sun. A grey resin used for the flooring also helps to reflect light around the open-plan home.
Along with carefully placed windows, rooms were laid out to take full advantage of the sun as well. Mornings start with light filling the bedroom thanks to its east-facing window. During the day, the sun fills the family room with light which comes through a set of sliding glass doors. Sunsets can be viewed from the comfort of the sofa, positioned to face out of the massive fixed pane window.
The biggest complaint with minimalist homes is that they can feel lifeless. Despite its dark exterior, The Black Shed oozes warmth and invites you in from the damp air to curl up by the fire.
Think the Scottish island life is for you? Consider a move to Stronsay.
Editors' Recommendations