Got some new tools on the way for the holidays? Pick up a few during the Black Friday deals or Cyber Week sale? You'll need somewhere to organize and store them all. The best place to do that is always going to be a conventional tool box or smaller tool chest. You don't have to worry about chasing down wrenches, screwdrivers, screws, or anything else — power tools included. Instead, they're all safely tucked away inside your tool box. Better yet, if you store them in a chest you can bring that with you to wherever the project site is, garage, backyard, inside, or elsewhere. Frankly, if you don't already have one now is the best time to get one thanks to these Black Friday tool chest and tool box deals, to go with the DeWalt Black Friday deals and Milwaukee Black Friday deals we're seeing. We've rounded up all the best offers below.
Best Black Friday tool box deals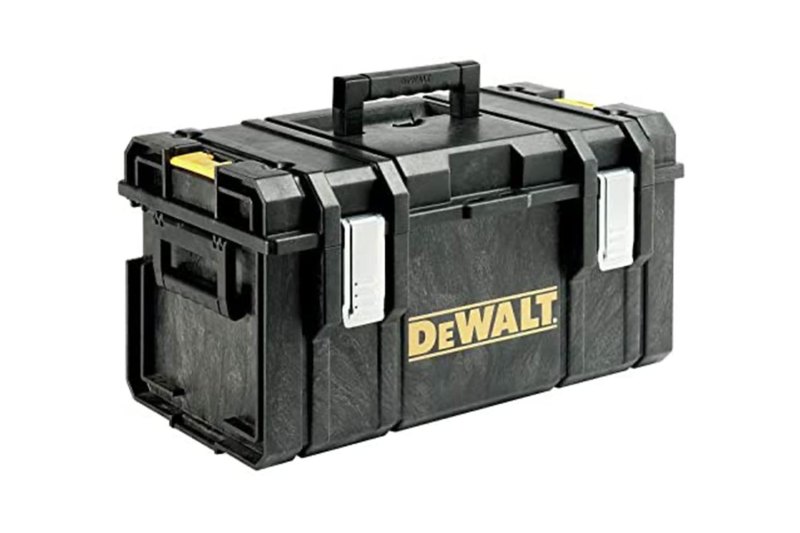 If you don't know, a tool box is similar to a lunch box, and meant to be portable, at the very least around your home. Unlike a chest, which is meant to be static, you can pack your most useful tools inside and bring it with you to the project site. They come in all forms from cloth and fabric to more durable steel. Here are all of the best Black Friday tool box deals we could find:
Stanley 16-inch tool box —

Craftsman 16-inch lockable tool box —

Dewalt 24-inch Tool Tote with removable power tool case —

Dewalt TSTAK extra-large tool box —

Black+Decker Tool Box Bundle 19-inch and 12-inch —

Gearwrench 3-drawer tool box —

Custom Leathercraft Work Gear 27-pocket tool box —
Best Black Friday tool chest deals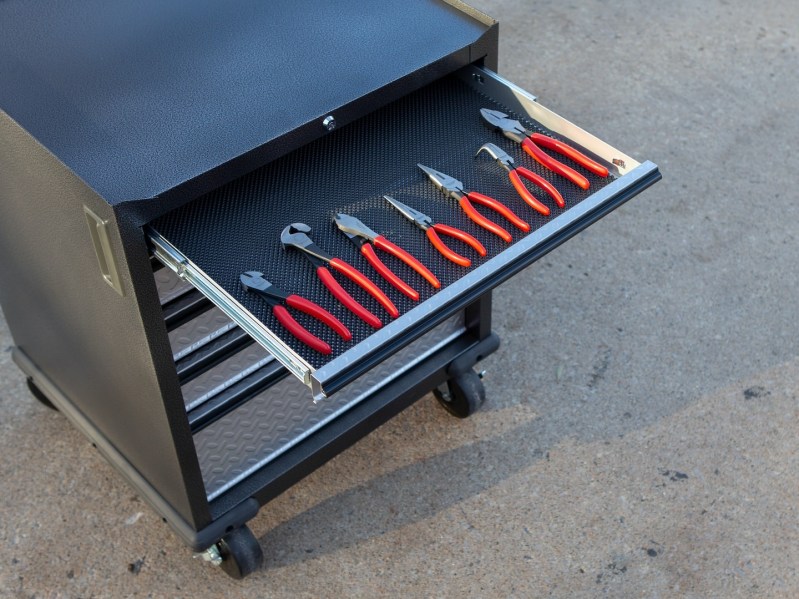 Tool chests, on the other hand, are meant to stay relatively in one place, like your garage. They hold a lot more, and depending on the size of the chest — and the amount of drawers — you have a lot more room to separate and organize your gear. Like tool boxes, they come in many shapes and sizes.
Here are all of the best Black Friday tool chest deals we found:
Montezuma 15.4-inch H-drawer steel tool chest —

Workpro 24.5-inch 5-drawer rolling tool chest —

Seizeen 2-in-1 tool chest and cabinet —

Kobalt 35.6-inch 6-drawer tool chest —

Crafstman 2000 Series 51.5-inch 8-drawer tool chest —

Husky 41-inch 16-drawer tool chest —

Husky 61-inch 25-drawer mobile workbench tool chest —

Husky 52-inch heavy-duty 15-drawer tool chest —

Milwaukee 61-inch 11-drawer single-door mobile workbench —
Editors' Recommendations