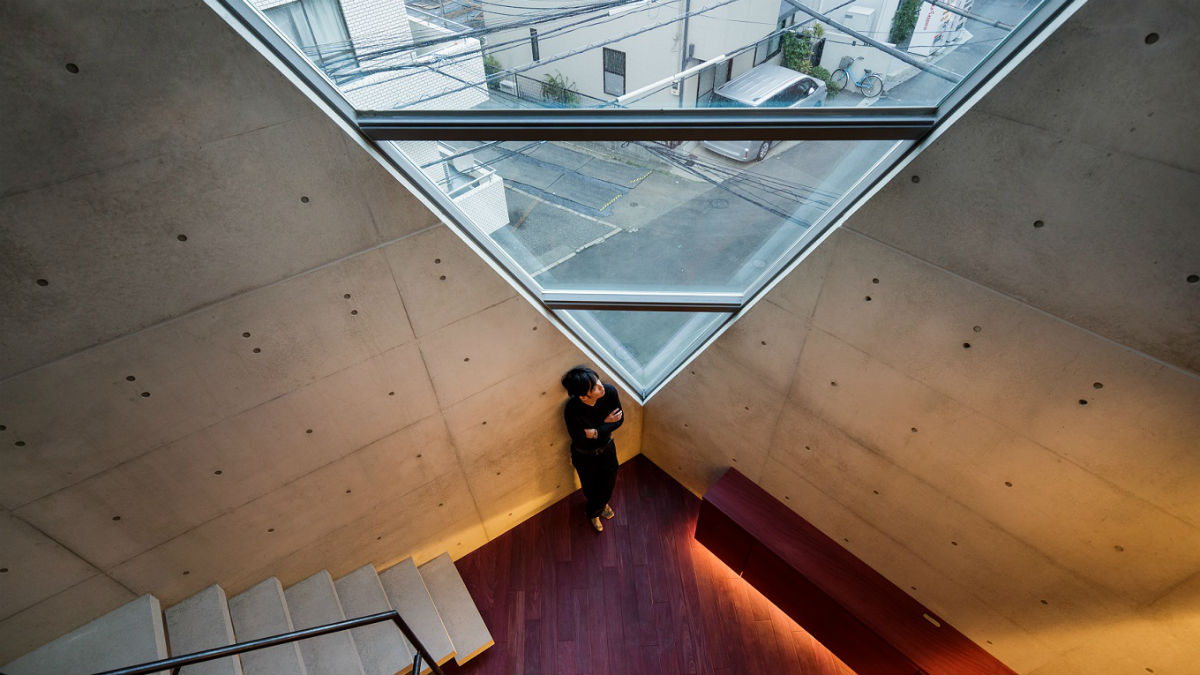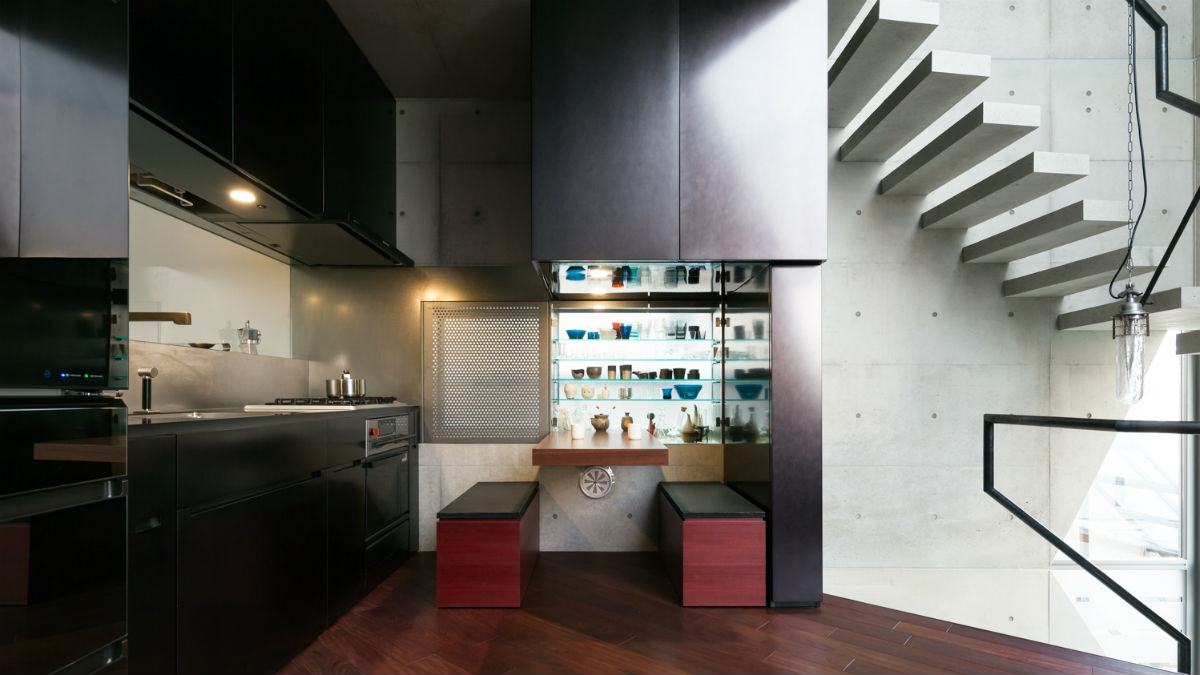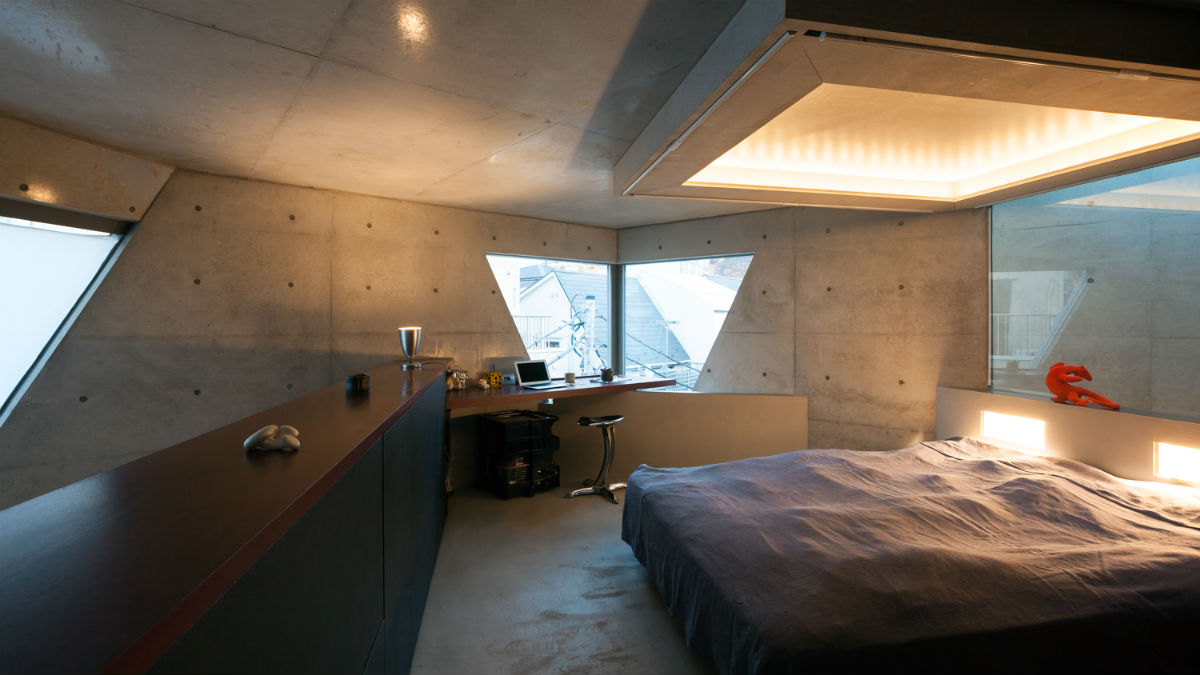 As the world's most populous cities struggle with a housing shortage, more and more architects are getting creative with buildings that maximize space on small pieces of land.
This holds true for R torso C house, an award-winning, cleverly designed home from Tokyo-based architectural firm Atelier TEKUTO. The private residence, which sits on a corner plot in Tokyo that is just 66 square meters (or 216 square feet), makes use of an angular shape and high ceilings to create the illusion of a spacious home inside and out. With a very small 337 square feet of floor space, Atelier TEKUTO packed as much as they could into this "micro-house".
Architect Yasuhiro Yamashita is no stranger to tiny houses; the firm specializes in creating structures that take advantage of every last inch of available space. But he had to get really creative with R torso C. The couple wanted a home that had the traditional spaces like a living room, dining room, and "Japanese room," but they also needed a gallery space and an insulated audio visual space — all while remaining environmentally friendly.
The final layout is four floors of glass and concrete that reaches into the sky. The main level holds the gallery and Japanese room, which features a tatami mat floor. The second floor holds the living room, dining room, kitchen, and bathroom. In the small living room, the ceiling is double the usual height to create a sense of openness in a tight space. A large triangular window lets light flood the room, making it feel bright and airy. The top level houses the couple's bedroom, and the audio visual room was tucked into the basement, which helped aid in the sound-proofing.
The home was designed as one continuous vertical volume. This, combined with open tread staircases, allows maximum light to reach all corners of the home, including the basement level.
To create a concrete home that felt open, the team developed a 100-percent recyclable concrete made from shirasu instead of sand. Shirasu is a special volcanic ash deposit created from pyroclastic flow and is found all over southern Japan. Special micro closed-cells give the shirasu a unique property: it creates concrete that can control humidity and deodorize the air, both of which are important features in humid, crowded Tokyo.
Editors' Recommendations