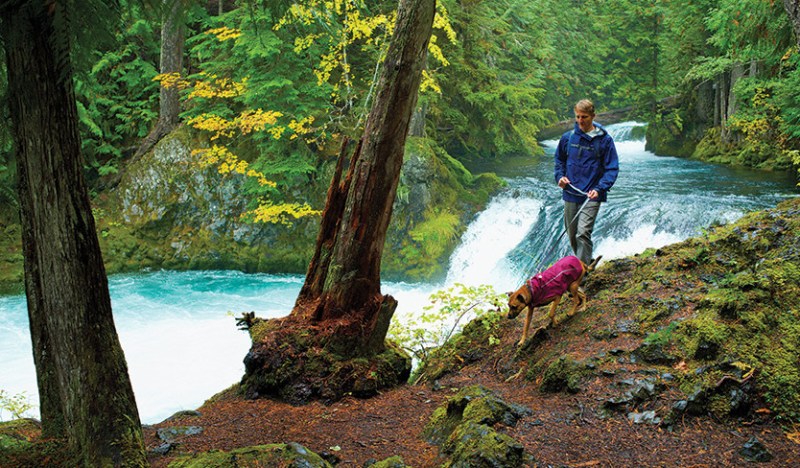 The most entertaining section of any good outdoors store? The pet section.
An aisle of nothing but functional, "awwh"-inducing dog gear to make your pup a happier and even more useful partner out in the backcountry? Awwh.
Imagine asking your pooch, "who's a good boy," as he's swimming along side your paddle board or canoe. The K-9 Float Coat by Ruffwear is a floaty for water-loving pooches—it lets your guy enjoy a day out on the water, swimming or even canoeing. Your adventure hound might even hear, "you're a good boy."
Or, how about watching that furball chase snow balls in the snow. Ruffwear also has water resistant dog boots made with Vibram(r) traction for icy terrain. And with all that protection, he can make snow turn yellow where no dog has dared go before (Bark, yeah!)
And you can turn fido into Missy Elliot from the '90s if you're camping and it starts to rain. There's some nylon overalls by Hurtta, you can slap on to keep his belly from becoming a muddy, wet mess.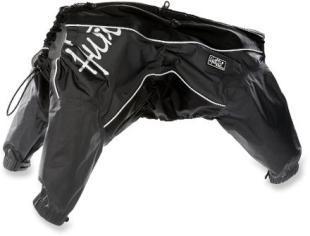 Or make your dog into a bicycle with a dog pannier. Mountainsmith's was designed by a service-dog veterinarian. It's light on the material so good for summer or humid areas. Ruffwear's Palisades Dog Pack puts a lot more fabric over fur, so think high altitude or winter. Making your hairy, obsessive, four-legged, fecal-sniffing child carry his own stuff the one day he gets to leave the house? That's a conversation for the two of you.
There are dog seat covers that protect your car from post-hike fur messes, collapsable dog bowls for on-the-go drinking and even high visibility LED collars that can turn your dog into a rave.
But of course, the GoPro dog mount is the most important piece on this list for reasons no dog parent needs explained. Do it, you know you're curious.
Editors' Recommendations