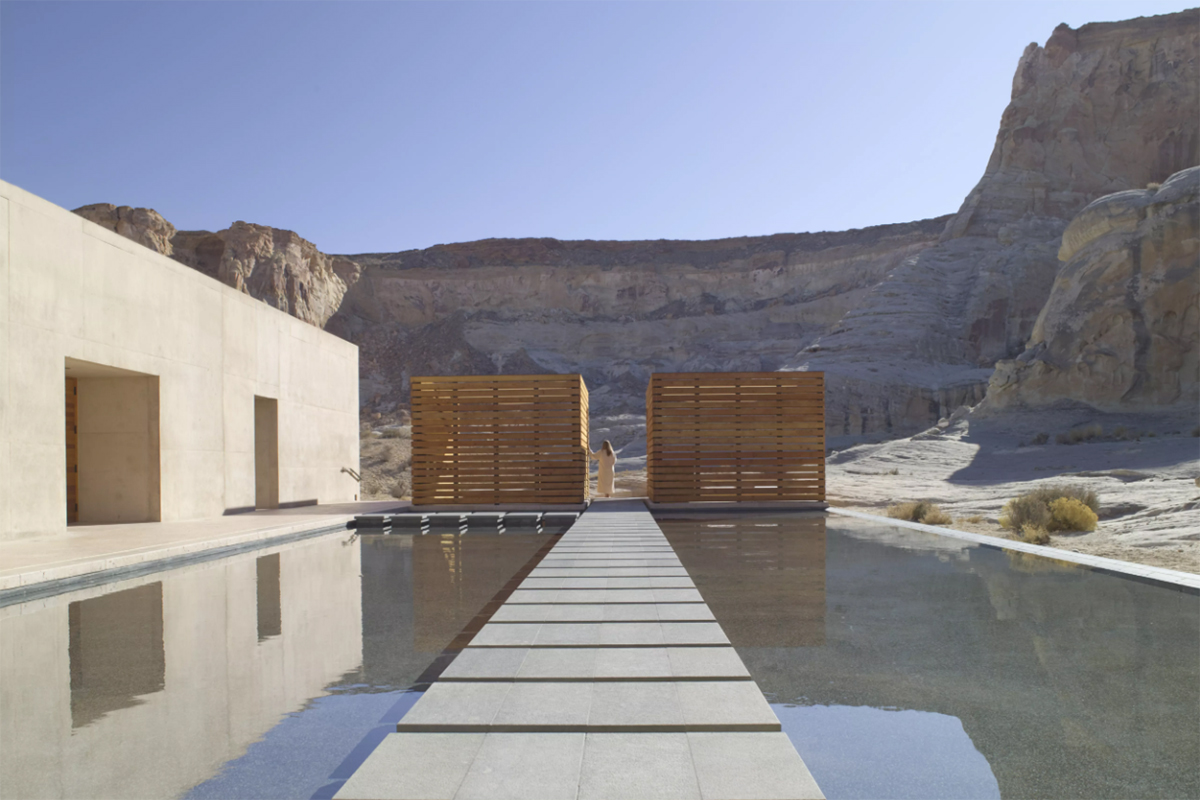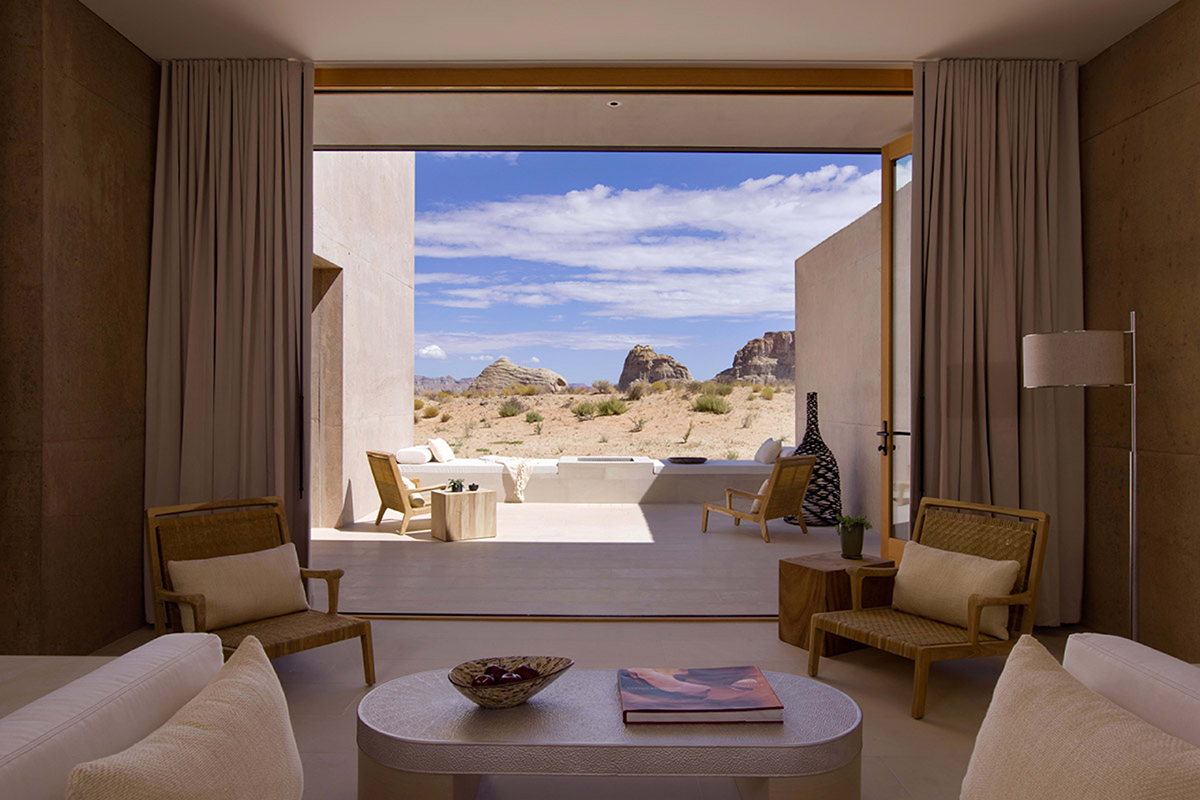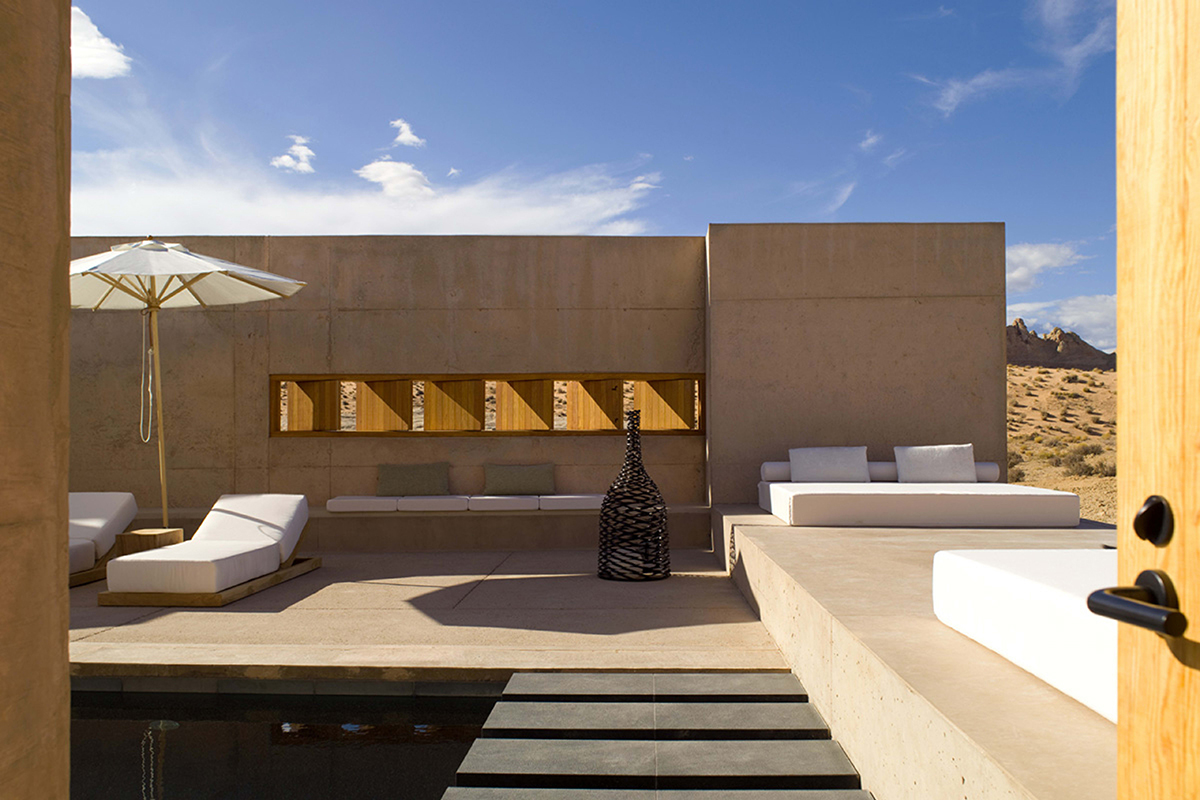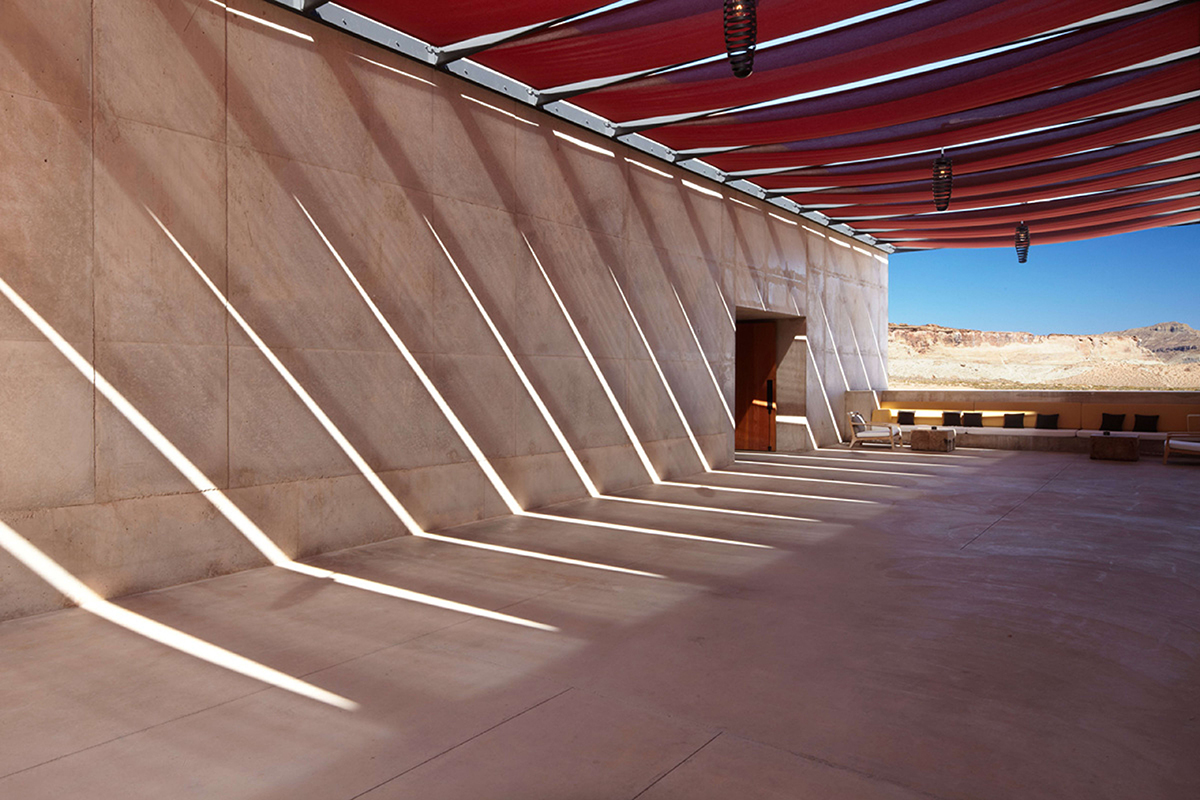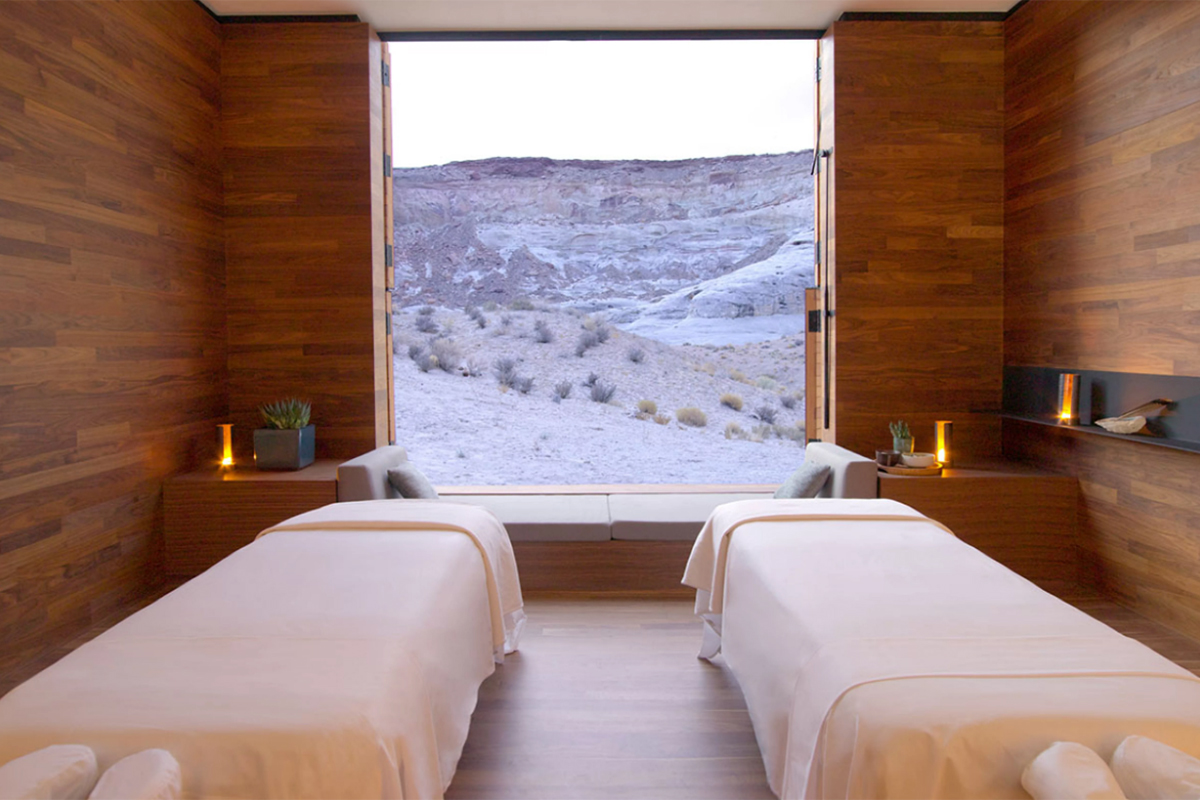 Many architects will tell you that their creations are so much more than a simple building. A lot of time and consideration goes into figuring out how to make visitors feel a certain way, creating an immersive experience that will leave a lasting impression. Often that involves ensuring spaces have a strong connection to nature and tradition. So, when you bring together three architects who all passionately believe that buildings can create a spiritual connection to nature and self, you end up with a truly special design. That's just what you'll find at Amangiri.
Amangiri is a luxury resort located on a pristine 600 acres in the desert mountains of southern Utah. The architecture of the resort beautifully compliments everything that makes the desert so special, from the endless colors of the sunsets to the texture of the sand. Tucked into a cliff curve, the rooms spread out in two wings facing the Studhorse Mesa and the Grand Staircase Escalante National Monument in the distance. The richness of the landscape and history of the site helped to shape the architecture of the resort.
A collaboration between architects Marwan Al-Sayed, Wendell Burnette, and Rick Joy, Amangiri is helping to reshape the idea of what Southwestern style can be. This style has often been influenced by the homes and textiles of Native Americans and in the past that meant incorporating animal hides, cattle skulls, and rusty tones like red and orange inside of structures that vaguely resembled adobe dwellings. Instead, the architects worked together to create a look that honors the history of the land and its people while feeling refreshingly new.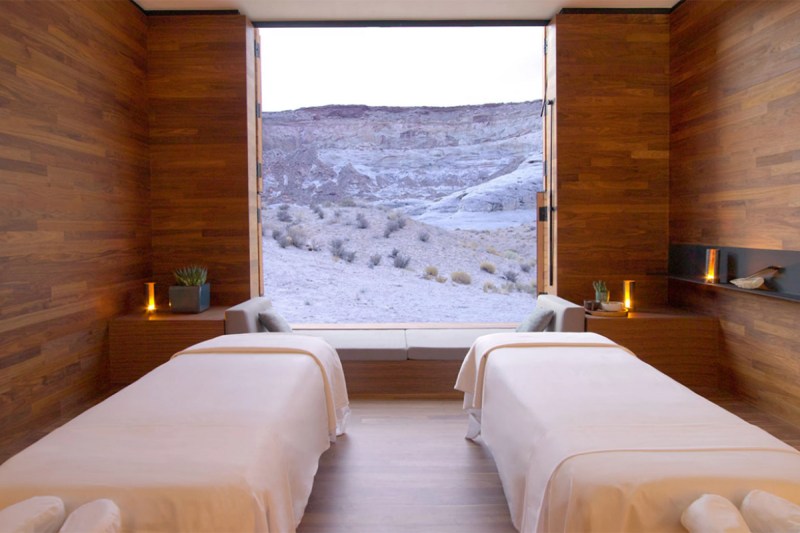 The exterior of the structure is a made from concrete and designed in a contemporary style of straight lines and flat roofs. The concrete is stained soft desert colors to help it blend in with its surroundings. The choice of concrete along with the shade provided by the cliff curve to the south ensures rooms stay cool in the desert sun during the day. In the evening, the heat absorbed by the concrete during the day is released keeping rooms warm on cold nights.
Inside, Amangiri lives up to its luxury resort status. The design of the suites was done in minimalist style, with stone tile floors, concrete walls, and natural wood accents. Each room has its own outdoor fireplace and carefully framed views of the desert dunes or the open mesas.
The name Amangiri means "peaceful mountain." With the thoughtful design of Amangiri, Al-Sayed, Burnette, and Joy created a resort that lives up to its name, leaving guests with a sense of inner peace that can be hard to find.
Editors' Recommendations