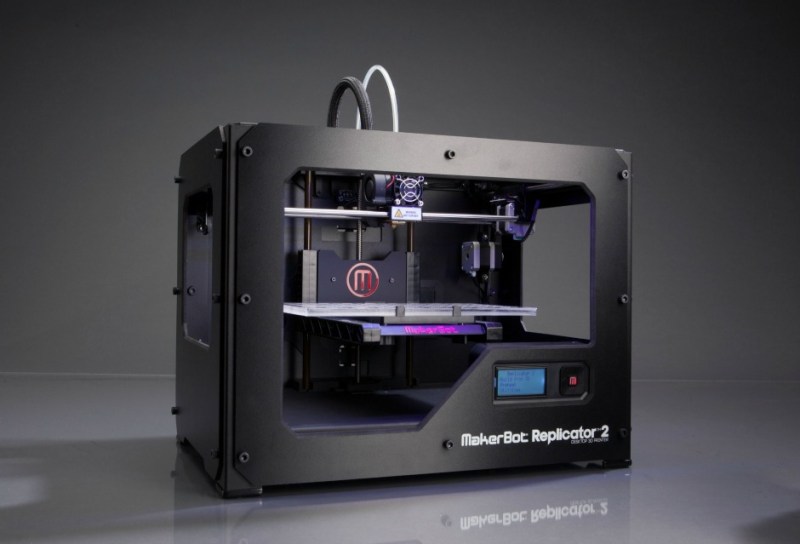 In his State of the Union address in February, President Obama said 3D printing "has the potential to revolutionize the way we make almost everything." Thanks to 3D printer manufacturer MakerBot, the future of the innovative technology looks bright.
The Brooklyn-based company has come a long way since releasing its first product, the Cupcake CNC (named for its ability to print small objects) in 2009. Last year, MakerBot unveiled its Replicator 2 that can print items as large as a loaf of bread.
Boasting a sleek steel frame and a 100 micron printing resolution, Replicator 2 is available online and in MakerBot's New York City store that also sells 3D-printed items. The printer isn't cheap At $2,199, but it's handy for those in the creative profession—including engineers, architects and industrial designers—and simply for "anyone who loves to make things."
Already an experienced 3D printer user? There's the Replicator 2X, MakerBot's experimental printer that's can print in two colors. The company will award a free Replicator 2X to the winning design entry in its MakerBot Customizer Challenge, which ends March 8.
Editors' Recommendations