The holiday shopping season is almost here, which means big deals, excellent discounts, and lots of savings — if you know where to look, anyway. But just because Black Friday and Cyber Monday aren't officially here doesn't mean you can't have some fun now. There are quite a few early Black Friday tent deals you can shop today, actually.
Tent sellers are providing many a discount right now. We're seeing great deals that will keep even nice tents off of the expensive tents list. Just grab one of these tents and follow our simple fall camping tips to make the most of the season.
Alpine Mountain Gear Weekender Tent 3 — $77, was $120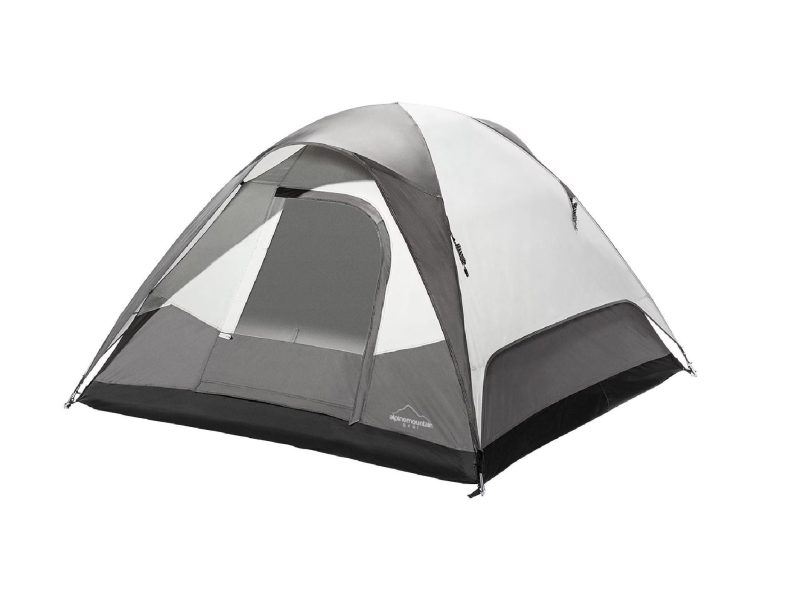 Three people, three seasons, low price. That's the general vibe from the Weekender Tent 3, which weighs a mere 8 pounds. If you know how to pack a tent into your backpack, you'll find the Weekender Tent 3 takes up a 24 x 5 x 6 inch area when you do so. It provides a comfortable 49-square-foot sleeping surface but don't expect to hold a dance party within as it is only 52 inches tall at peak height.
Zempire Mono 1-Person Tent — $114, was $230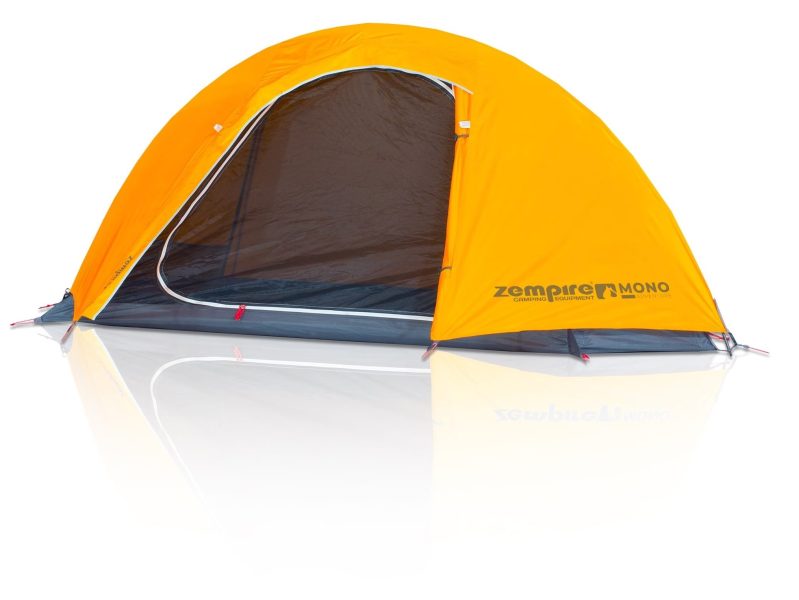 Whether you're wanting to master your backyard or are aiming to attain some privacy while out trekking through nature with your pals, a one-person tent like the Zempire Mono 1-Person Tent will be a comfortable way to go it alone. It weighs a mere three to four pounds, depending on how much of the packaging you take with it, and provides a roomy 18.5-square-feet of tossing and turning space for you to spend the night in. We particularly like its UV-treated fabric and jingle-in-the-wind resistant cord zippers.
Mountainsmith Morrison 3 Tent with Footprint — $119, was $220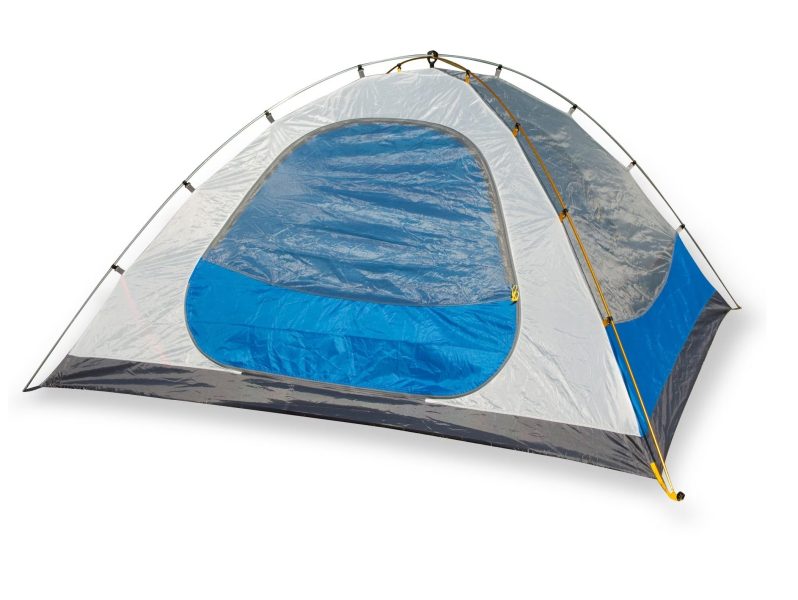 This tent fits three people, giving them 54-square-feet to position themselves in, and weighs approximately 6 pounds depending on how much packaging you take with you. One nice thing about the Mountainsmith Morrison is that it includes a footprint. No, that doesn't refer to your Carbon footprint while camping. Instead, it is an extra layer of material to place under your tent to increase waterproofing and durability.
NEMO Aurora 2P Tent with Footprint — $210, was $300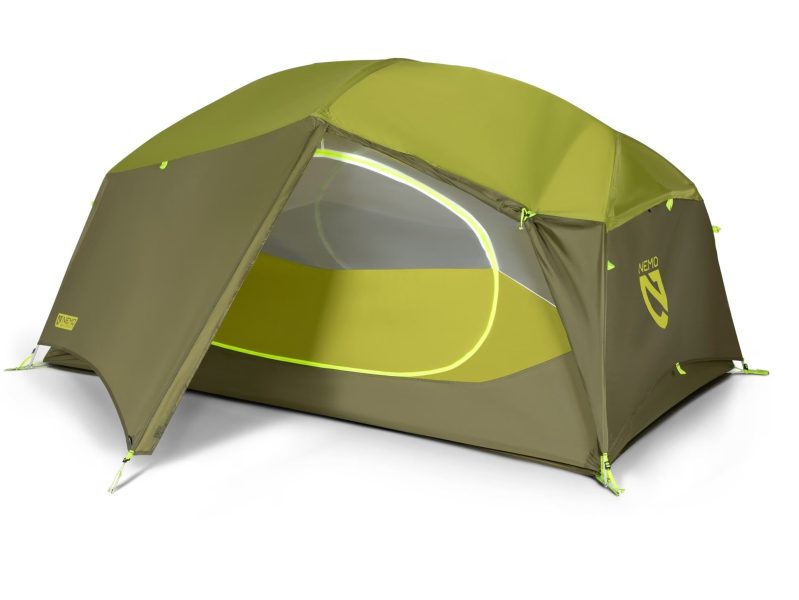 Designed with car camping in mind (but small enough to be suitable for backpacking) the Aurora 2P tent is perfect for that father-child bonding time or couple's getaway you've been planning. It's got a 31.8-square-foot bottom (with a footprint under it, as well, for extra durability) with two doors, so everybody can have their own exit. These doors also have vestibules, reducing wetness from rain and preventing early morning sunlight from ruining your day. It's packed size is 23 x 7 inches, so you'll likely want to take it in the car, so be sure to check out these awesome camping supplies to tuck in the trunk alongside it, making your trip go smoother.
ALPS Mountaineering Camp Creek 6 Two-Room Tent — $239, was $400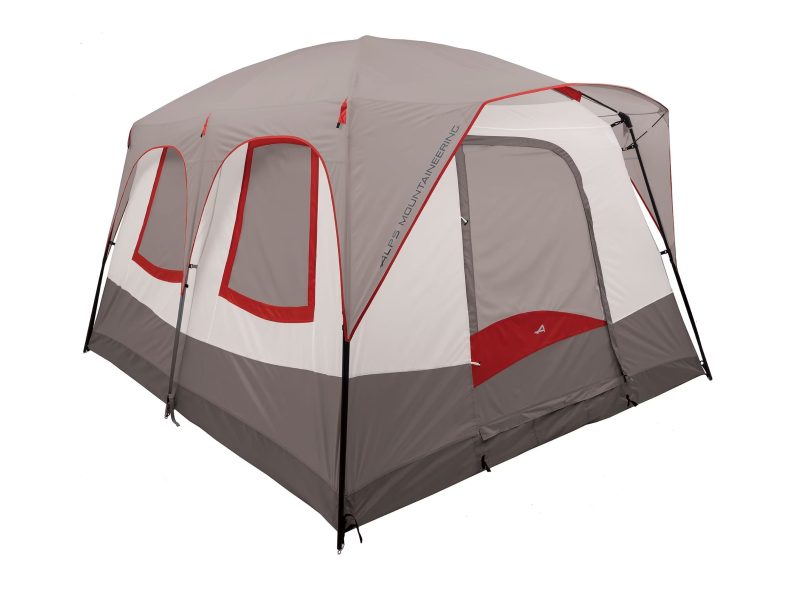 If you want the whole family to come on your camping trip and can't stand the logistical nightmare of getting three to five tents together, you can try the 120-square-foot ALPS Mountaineering Camp Creek 6 Two-Room tent. With a wall divider and two large doors it'll feel like a great outdoors version of one of those rental homes where a different family lives on each half. Give the kids one room and the parents the other or split two small families down the middle. At capacity, this tent sleeps 6. It weighs ~32 pounds, so expect to take it with you in the car.
Editors' Recommendations